How Did Bradley Cooper Meet Lady Gaga?
That Magic Moment Between Lady Gaga and Bradley Cooper in A Star Is Born? It Happened IRL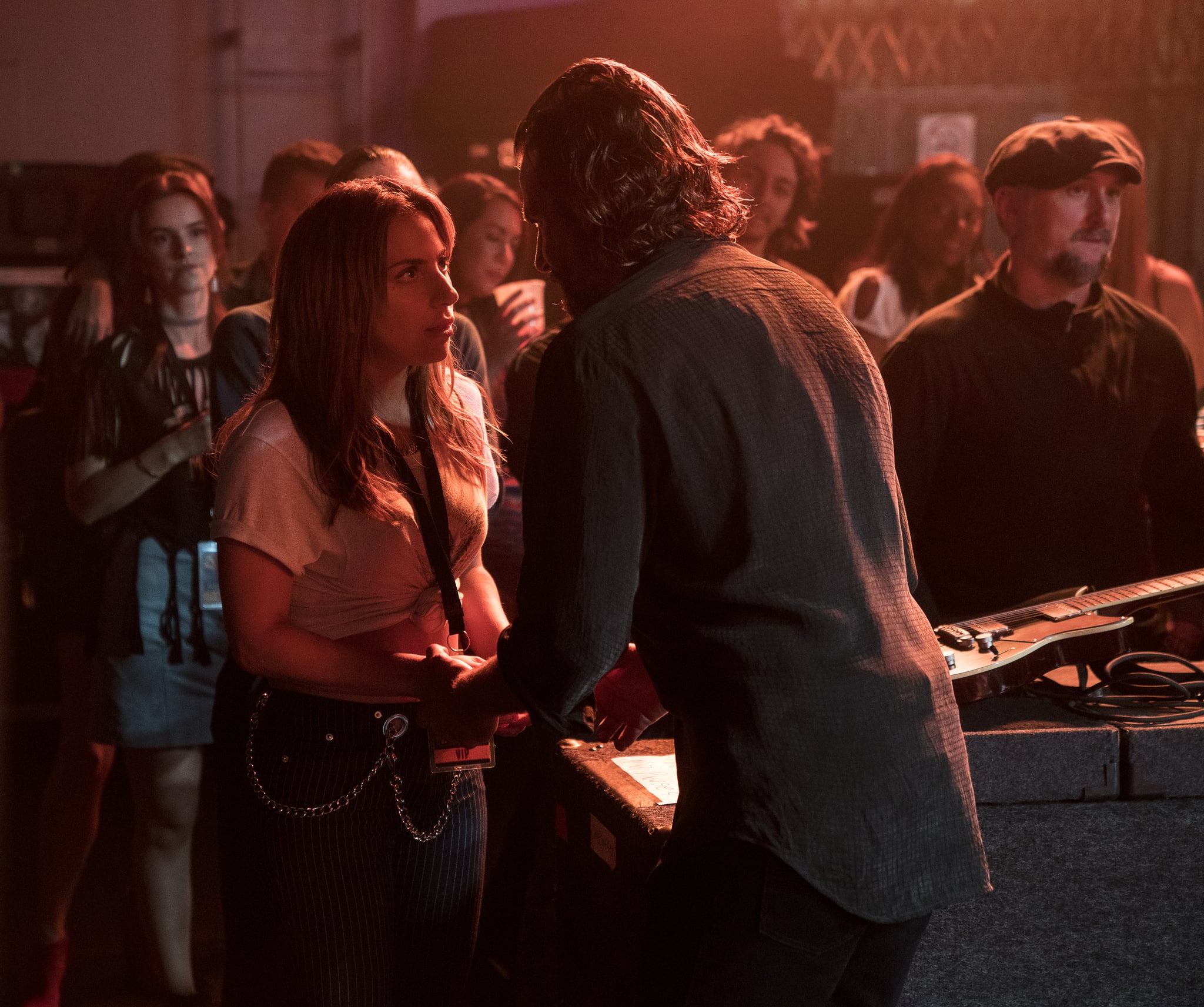 There's something electrifying about the first time Bradley Cooper's Jackson sets eyes on Lady Gaga's Ally in A Star Is Born. The characters share a deep and immediate connection, and it turns out that's what happened for the actors in real life, as well.
Bradley explained to The New York Times that he met Gaga after seeing her perform the same song that Jackson first sees Ally sing in the movie: Édith Piaf's "La Vie en Rose." (Though, rather than a drag bar, the stars were at a charity event.) "My mind was blown," he admitted the Times.
The feeling was mutual, as Gaga told Stephen Colbert in a recent interview.
"I sang the night before I met him at an event for cancer thrown by Sean Parker, and I was singing 'La Vie en Rose' — I was doing a jazz set that evening," she said. "Bradley just happened to be in the audience, and I got a phone call that he wanted to meet me the next day, and he came to my house. I was like, 'Oh my god, what's going on.' He came into the home and I looked into his eyes and I just felt an instant connection with him. He made me feel so comfortable."
Bradley, who had been trying to find the right actor for his A Star Is Born remake, noticed the piano in the living room of her Malibu home. The two sang "Midnight Special" by Creedence Clearwater Revival together, and the rest, as they say, is history.
Good luck trying not to cry while thinking about that during the movie.