How Did Evan Peters and Emma Roberts Meet?
Evan Peters Thought Emma Roberts Was "So Weird" When They First Met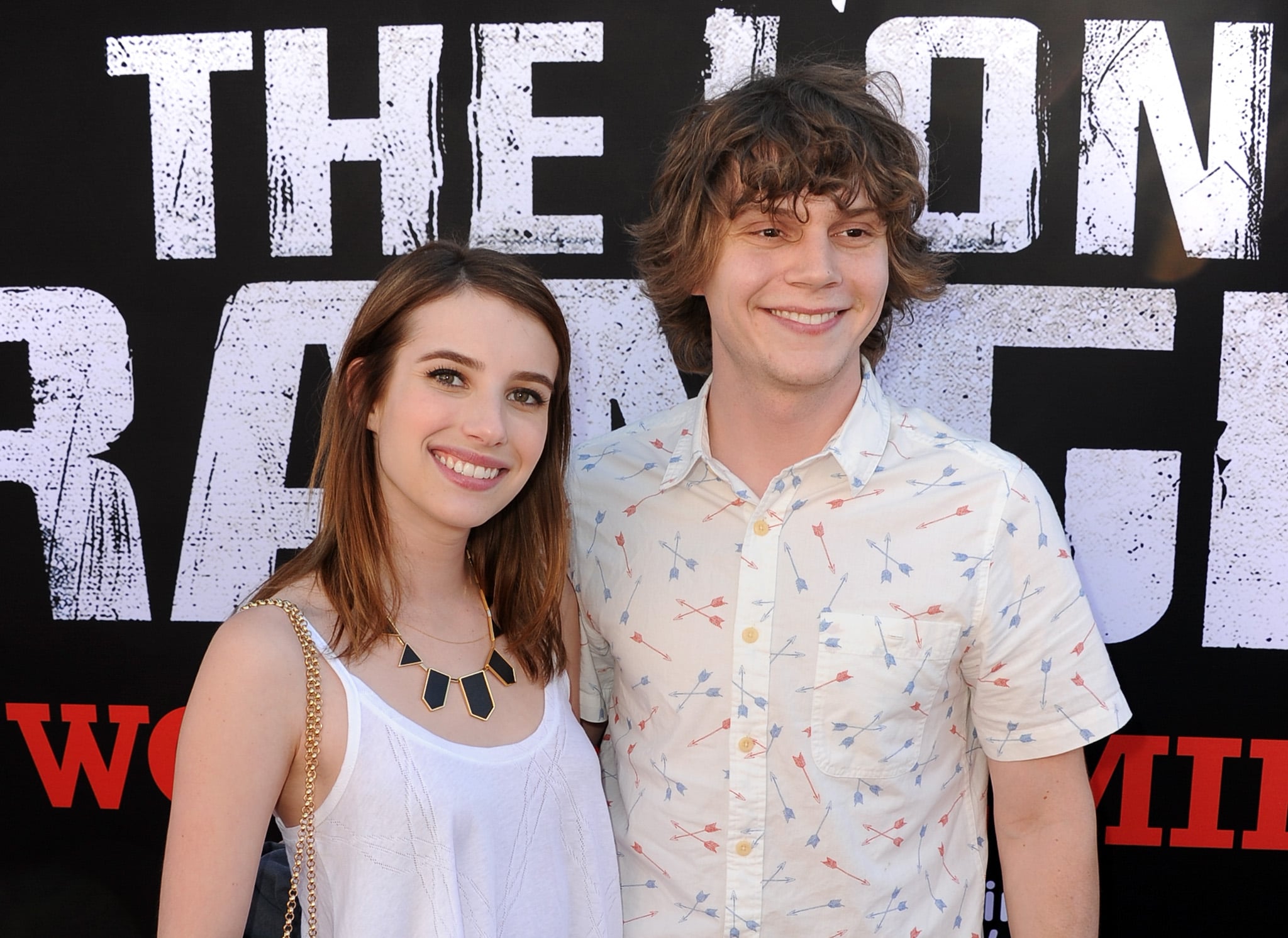 Emma Roberts and Evan Peters are well-known for their romance on and off the screen (they frequently costar in American Horror Story together), but it might surprise fans to know that their real-life relationship started on a completely different project. In 2012, just a year after Evan's breakout role on the first season of AHS, the two worked together on the comedy film Adult World. While Emma was immediately smitten with her costar, Evan didn't catch the love bug until well after they finished filming.
"Everyone thought we dated on the movie and we didn't — not for a long time after," Emma revealed on an episode of Chelsea Lately. "I actually, on the set, was like, 'Oh yeah, we're totally gonna date.' And I would, like, flirt with him, which ended up looking like I had something in my eye because I'd be like, 'Hey, what's up?' And he literally didn't speak to me the entire movie. He thought I was so weird." Though the couple have faced a few breakups (and makeups) over the years, they eventually called it quits in 2019.