How Did Kylie Jenner Meet Travis Scott?
Yes, Kylie Jenner Was Still Dating Tyga When She Met Travis Scott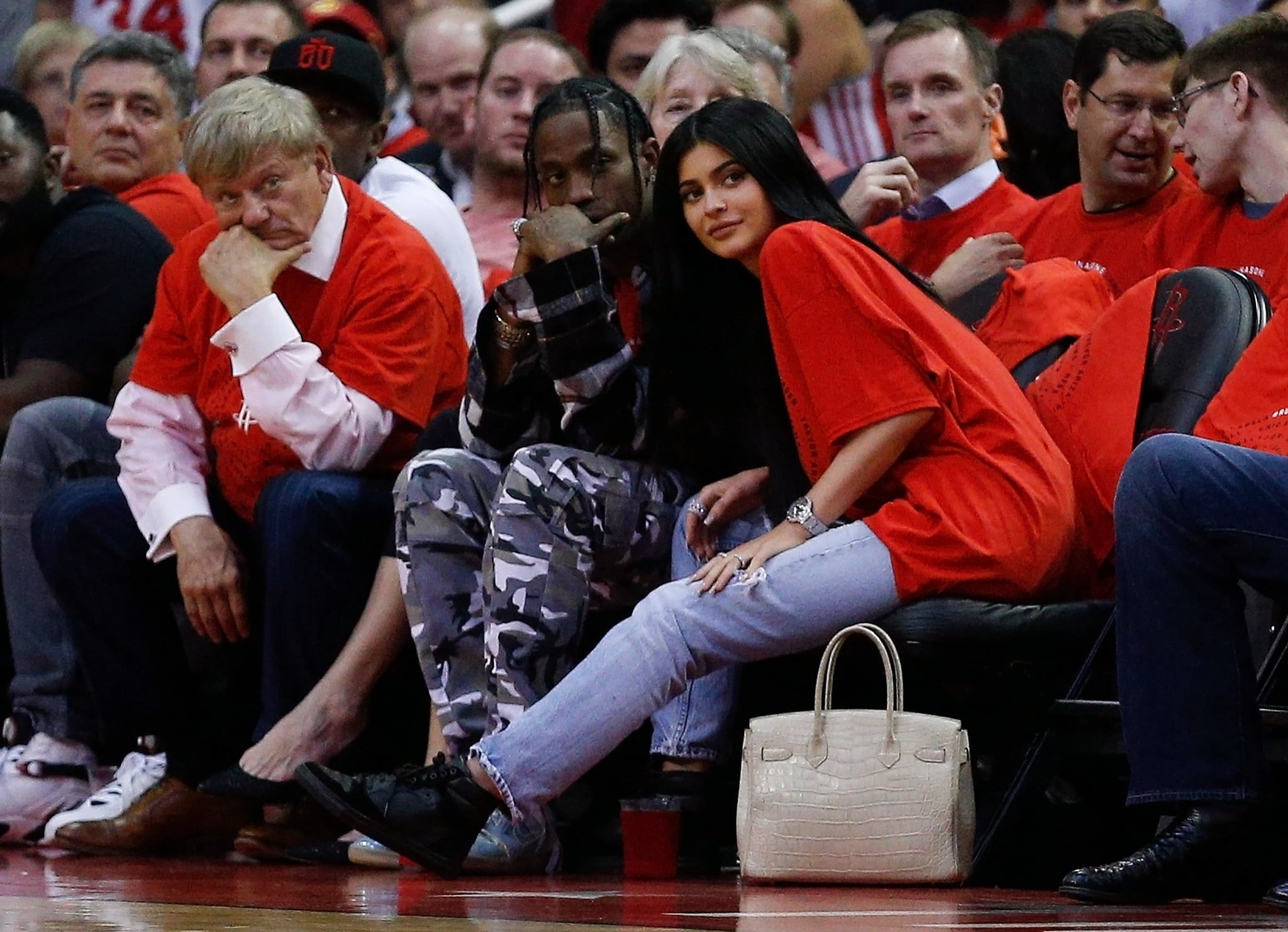 Keeping up with the Kardashian and Jenner ladies these days is getting to be a full-time job, and no one has time for that. OK, technically we have time for it. That's good news, because as Kylie Jenner prepares to become a mom, we're very interested in getting to know her boyfriend, Travis Scott.
After breaking up with her on-again, off-again boyfriend Tyga back in April 2017 — whom she dated for about two years, beginning back in 2015 — Kylie got back into the dating game pretty quickly. It's with her new boyfriend, Travis, that she is rumored to be expecting her first child. Where and when did these two even meet, you ask? Don't worry, we've got you covered.
According to People, Kylie has her big sis Kendall Jenner to thank for her budding romance with Travis. Kendall and Travis have been friends for the past few years and have been seen hanging out since 2015, when Kendall attended the rapper's release party. Travis then performed at Kendall's 21st birthday bash in November 2016, and since Kendall and Kylie are really close, her sister's friendship is what most likely led to the couple's initial friendship and now romance.
Kylie and Travis became more than friends in April 2017 (the same month she and Tyga officially called it quits). The two were seen getting close at Coachella and then photographed attending a NBA playoff game between Houston Rockets and Oklahoma City later that month.
With these two, first came friendship (thanks to Kendall), next came love (at Coachella), and now the two are ready for a baby in a baby carriage!