How Did Sarah Paulson and Holland Taylor Meet?
Sarah Paulson and Holland Taylor Didn't Start Dating Until Almost a Decade After They Met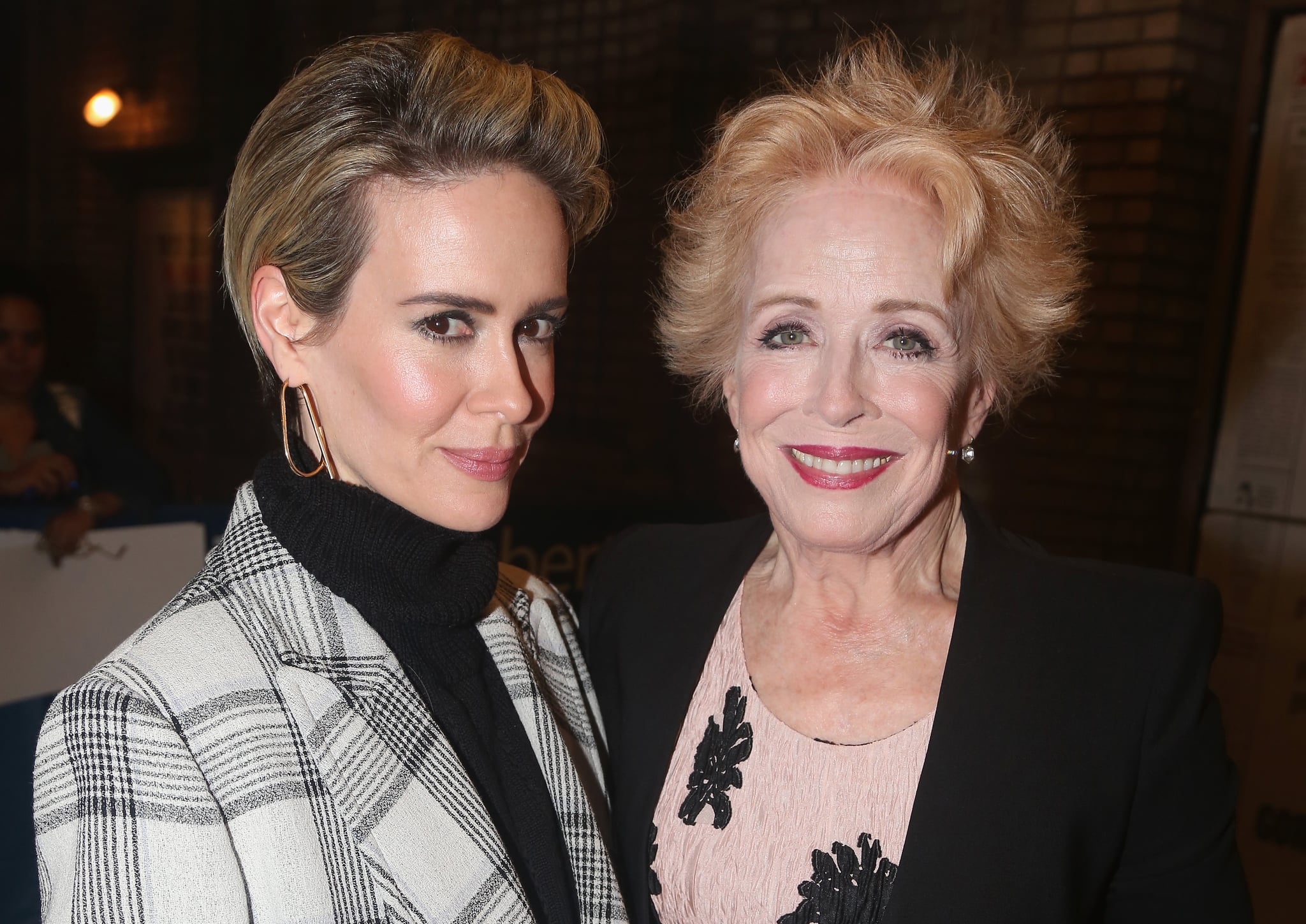 Sarah Paulson and Holland Taylor first started dating in 2015 (much to the excitement of fans), but they've actually known each other for quite some time. Nearly a decade ago, the pair met at a dinner party when the American Horror Story star was still in a long-term relationship with actress Cherry Jones. Even though she was taken at the time, Sarah said she couldn't help but think that Holland was "the most exquisitely beautiful woman" she'd ever seen.
A few years later, fate intervened when they crossed paths again and recorded videos for Martha Plimpton's nonprofit organization, A Is For. They started following each other on social media, one flirty direct message led to another, and they decided to go on a dinner date. "It's a long story. We met a very, very long time ago. I was with someone else, she was too then. And then there was, like, a Twitter thing that happened," Sarah recalled on Watch What Happens Live With Andy Cohen. "We were doing a thing at Martha Plimpton's house. It was for an organization that she was working with and we were both doing a little PSA for it and breezed by one another and then started following each other on Twitter."
Holland ended up sliding into Sarah's DMs and the Bird Box actress admitted that it was "pretty great." And, well, the rest is history. Even though there is a 32-year age gap between the women, it's clear they share a special bond. "There's a poignancy to being with someone older," Sarah said. "I think there's a greater appreciation of time and what you have together and what's important, and it can make the little things seem very small."