How Does Kate Middleton Celebrate Her Birthday?
How Kate Middleton Has Celebrated Her Birthday For the Past 10 Years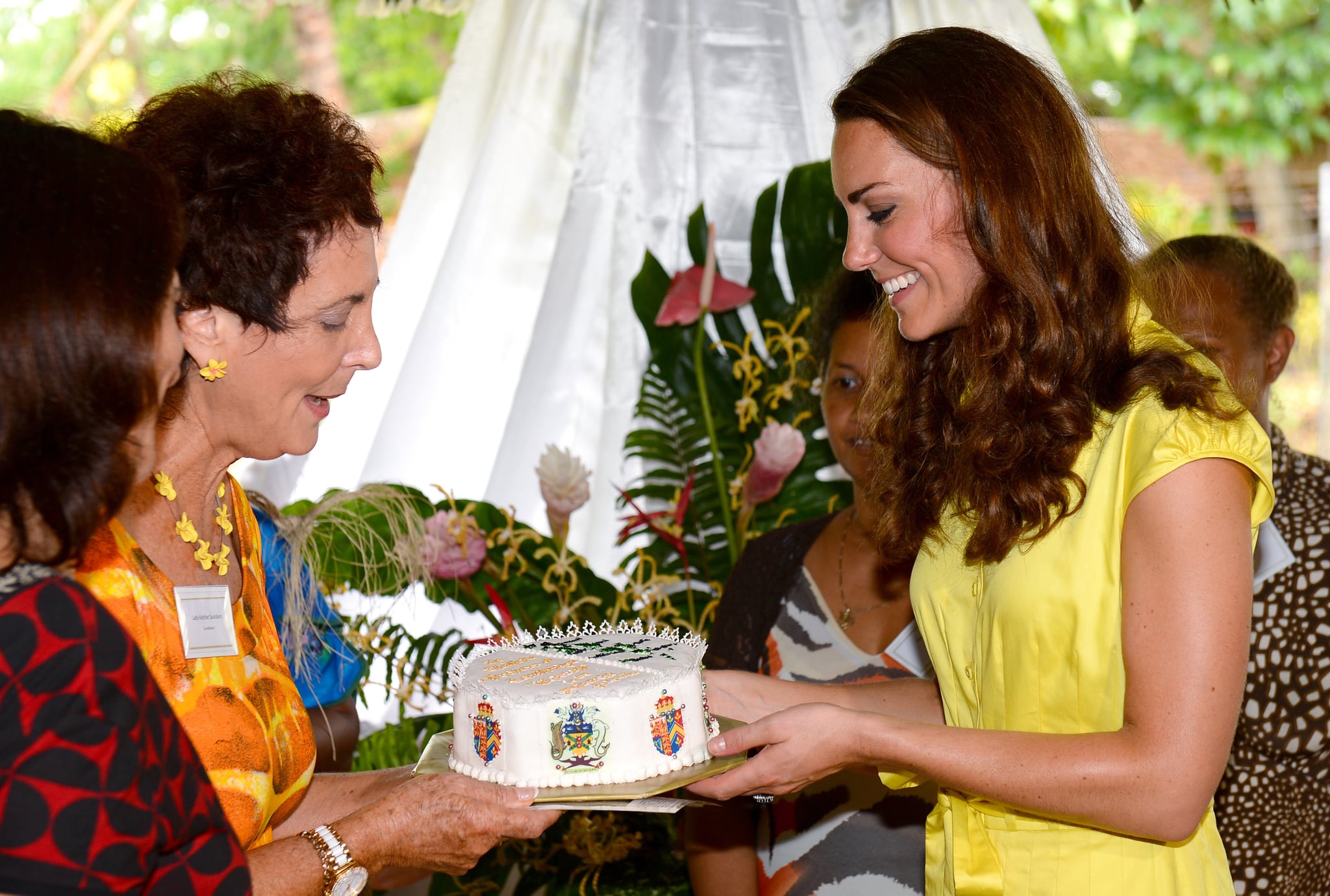 Image Source: Getty / William West
No sooner have the party poppers and champagne corks been cleared away from New Year celebrations than it's time for more merriment over at Anmer Hall. The Duchess of Cambridge turns 35 on Jan. 9, and Prince William, Prince George, and Princess Charlotte are sure to have big plans on how to make her big day special. So how has Kate celebrated in previous years? As she evolved from girl about town to princess-in-waiting and mum of two, the way she's chosen to mark her day is an indication of what else was happening in her life at that time, as well as giving insight into what makes her tick.
2006
On her 24th birthday — around two years into her relationship with William — Kate celebrated with her family, but her prince was nowhere to be seen. William had enrolled at Sandhurst military academy two days earlier, however, the pair had just returned from a ski break in the Swiss resort of Klosters with Pippa and some friends. Since William and Kate usually took their ski breaks in March and April it's likely this was a little pre-birthday break for Kate.
2007
Again Kate spent her birthday without William by her side, as he had recently joined his first regiment. There had been increasing speculation that William was about to propose on Kate's 25th birthday, and when she left her flat in the morning she was swarmed by paparazzi. An impending proposal was at that time far from the truth, as this was just a couple of months before the couple's breakup, but William was furious and released a statement. "Miss Middleton should, like any other private individual, be able to go about her every day business without this kind of intrusion. The situation is proving unbearable for all those concerned," it read.
2008
Once again, William was not around on Kate's birthday (as he'd recently enrolled in further military training), but the pair were in a much happier place and committed to a future together. Kate piled into a taxi with her mom and sister, and they all went out for the evening in London together.
2009
William was certainly by Kate's side when she turned 27 — much was made of the fact his car was parked in the driveway of her parents' home, marking the first time he'd publicly stayed over with his future in-laws. Kate celebrated at the Middleton's home with her family and boyfriend of five years.
2010
Once again, Kate celebrated her big day at her parents' home with William.
2011
The last birthday Kate celebrated before she got married was a low-key affair. She and William had just returned from the wedding of their friends Sarah Louise Stourton and Harry Aubrey-Fletcher in Yorkshire.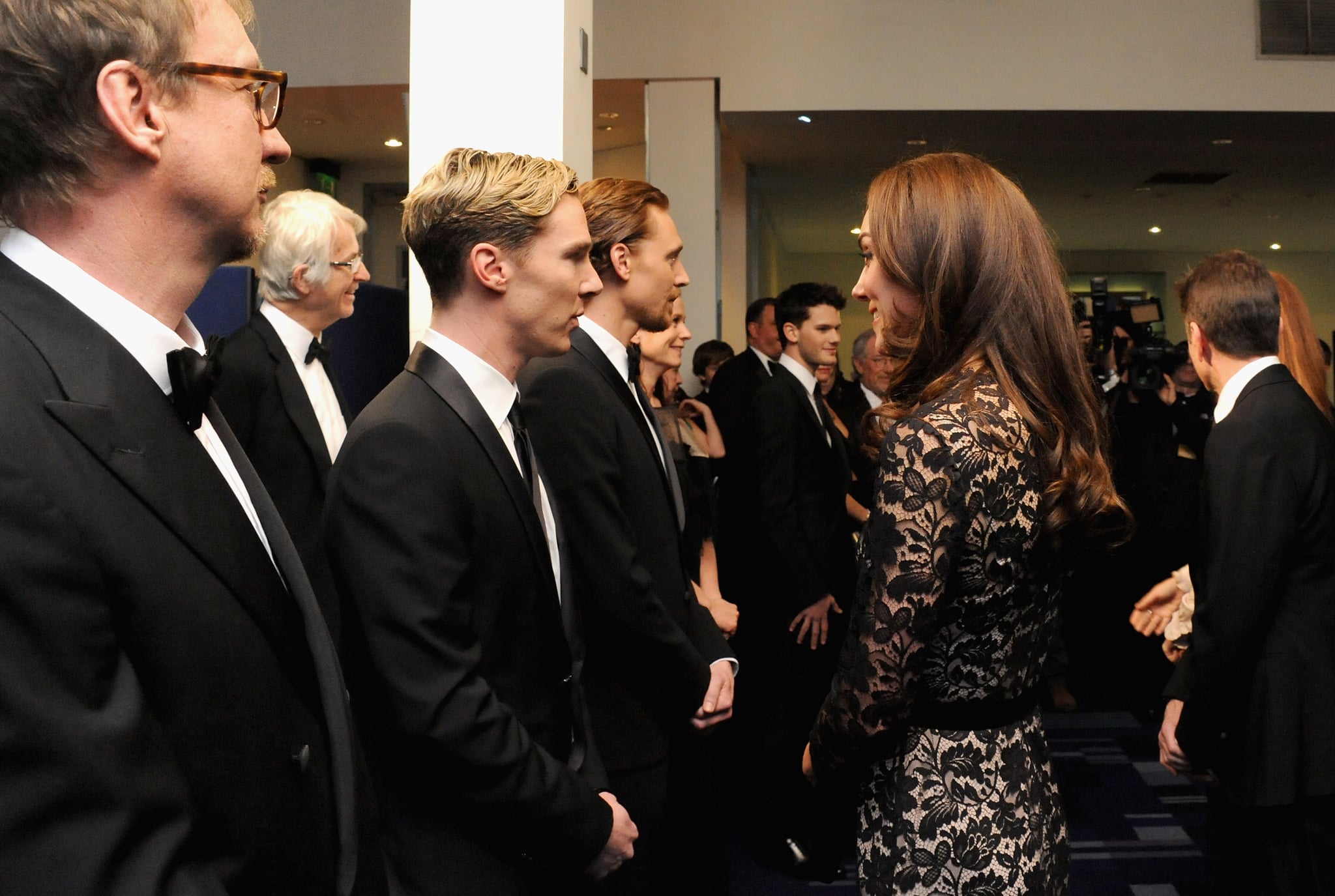 Image Source: Getty / Jon Furniss
2012
The night before Kate's 30th birthday, she spent the evening with Steven Spielberg, Tom Hiddleston, and Benedict Cumberbatch. Not bad for a rainy day in January! She and William attended the royal gala premiere of War Horse, and it was reported that Spielberg's wife Kate Capshaw passed her a tissue when she noticed Kate was feeling the emotion of the film. The following day, Kate elaborated with dinner in the private dining room of a Kensington restaurant with friends and family.
2013
The following year, when she was pregnant with Prince George, Kate took in the Cirque du Soleil show Kooza at the Royal Albert Hall with William, friends, and family. It was only the second time she'd been seen in public after being hospitalized with hyperemisis gravidarum.
2014
Her first birthday with Prince George was a relaxed one. William was studying agriculture at Cambridge University, so she spent the day with her mother and sister.
2015
Kate was approaching the last trimester of her pregnancy with Princess Charlotte, and spent her birthday quietly at home with William and George.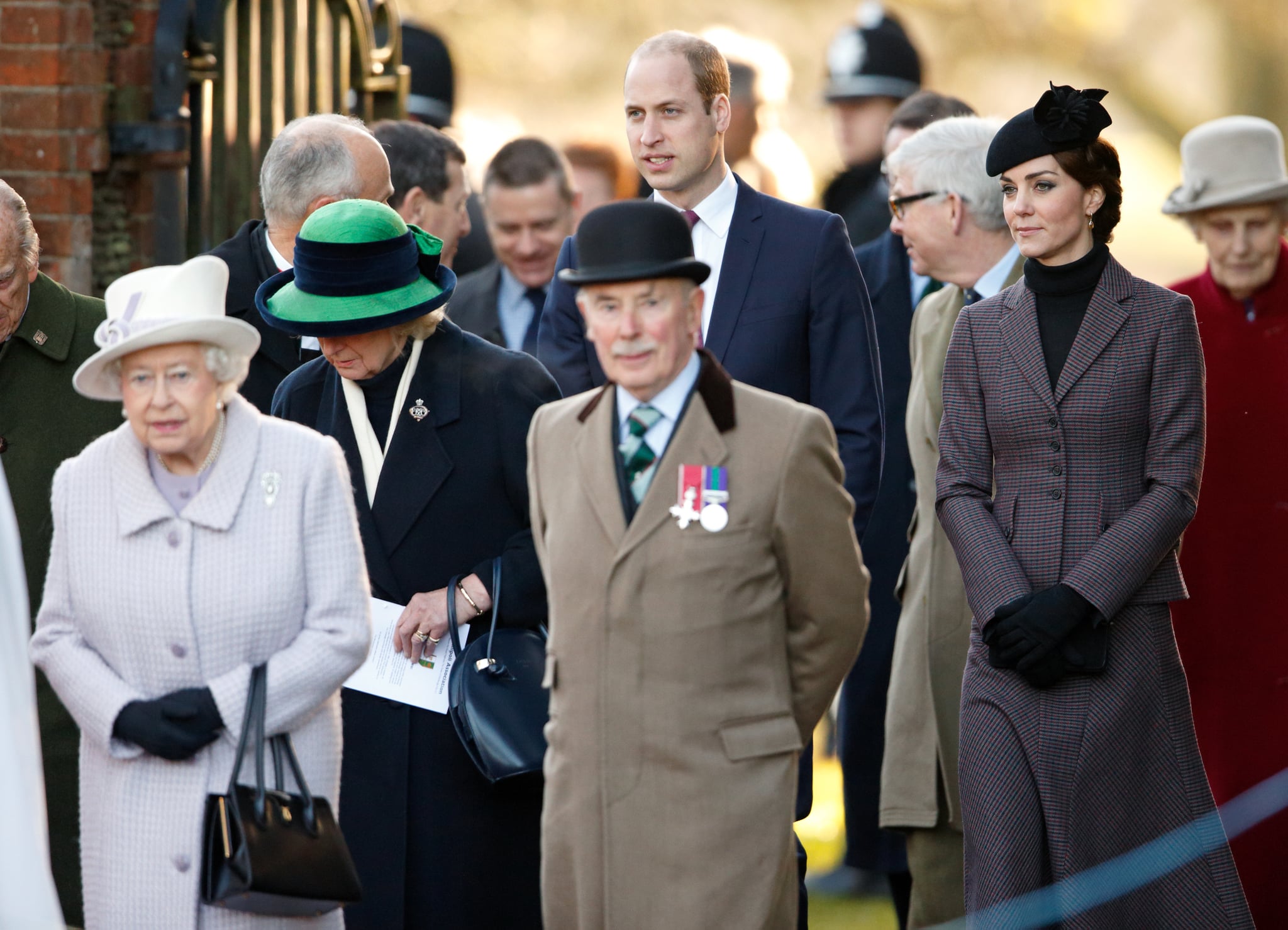 Image Source: Getty / Max Mumby/Indigo
2016
Last year Kate celebrated at home in Anmer Hall friends and family. They all stayed overnight and were up bright and early with Kate and William the following morning for a church service with the Queen and Prince Philip.