Idris Elba Responds to James Bond Casting Rumors
Idris Elba Isn't Taking Rush Limbaugh's James Bond Comments Seriously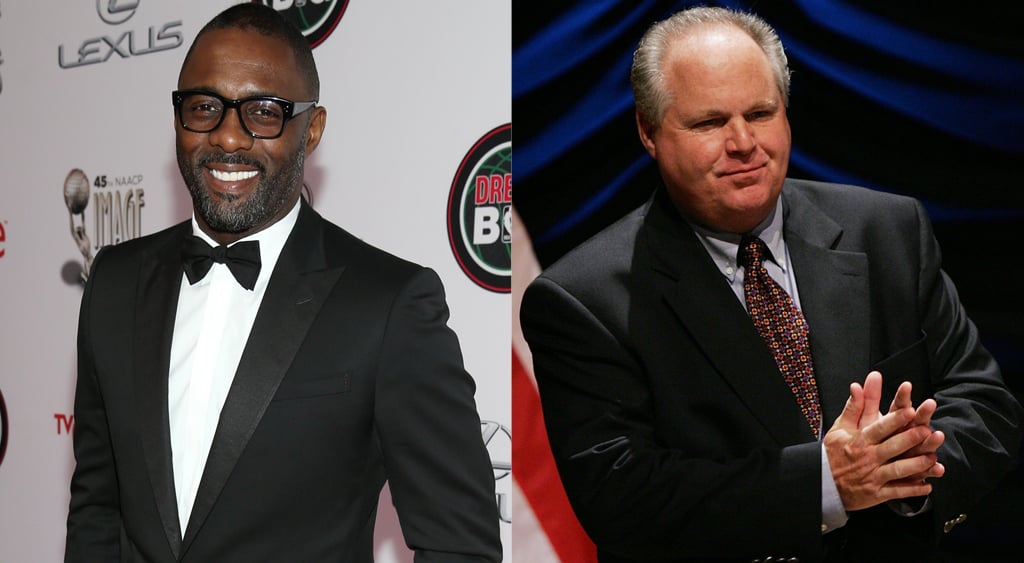 Idris Elba took to Twitter on Saturday to address rumors that he might be the next James Bond and, in the process, indirectly responded to radio show host Rush Limbaugh's comments about the potential casting choice. Speculation about Idris playing the iconic British spy — after the franchise's current star Daniel Craig bows out — has amped up, thanks to the controversial Sony hacking scandal. In a leaked email, studio chief Amy Pascal reportedly wrote, "Idris should be the next bond."
Rush shared his thoughts on the development during a segment on his show, saying, "Now Sony is suggesting that the next James Bond should be Idris Elba, a black Briton rather than a white from Scotland. But that's not who James Bond is, and I know it's racist to probably even point this out . . . We had 50 years of white Bonds because Bond is white. Bond was never black." It should be noted that Scottish ancestry hasn't been a requirement for the role: Daniel is British, and his predecessor, Pierce Brosnan, was born in Ireland. In fact, Sean Connery is the only Scottish actor to have ever played 007.
Idris didn't mention Rush by name in his tweet on the matter, instead broaching the topic in a lighthearted way. In addition to tweeting a handsome selfie showing his signature scruff, Idris wrote, "Isn't 007 supposed to handsome? Glad you think I've got a shot! Happy New year people."
Isn't 007 supposed to handsome? Glad you think I've got a shot! Happy New year people. pic.twitter.com/3g9lAl2Uo3

— Idris Elba (@idriselba) December 27, 2014
This isn't the first time Idris has addressed the rumor mill on Twitter: in August, he shattered dreams about his bulge when much-talked-about pictures from the set of A Hundred Streets went viral.