Jamie Lee Curtis Criticizes Fiji Water Girl at Golden Globes
Jamie Lee Curtis Didn't Find Fiji Water Girl's Photobombing at the Golden Globes Very Funny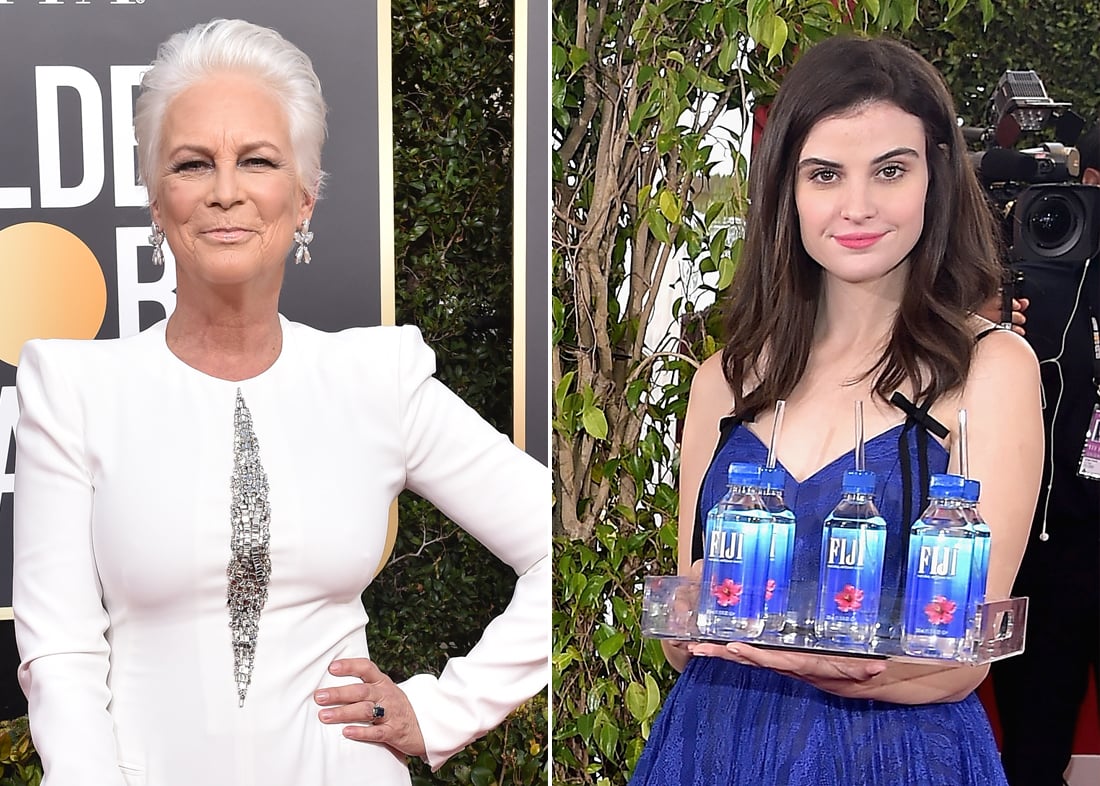 It sounds like Jamie Lee Curtis isn't a big fan of Fiji right now. On Tuesday, the Halloween actress shared a screenshot of an article about the popular "Fiji Water Girl," who went around photobombing celebrities on the Golden Globes red carpet Sunday night, and it's safe to say that Jamie was none too pleased.
"I knew why there was a photographer poised there and I moved away as I said out loud that I didn't want to be doing advertising for either," she said in the caption. "Clearly this angle shows that I moved from her being behind me and yet from the side it still happens. The sponsors of events need to get permission from people when they get them to take their picture next to products."
Although Jamie wasn't thrilled about the meme-worthy moment, the internet had a field day with Fiji Water Girl — who was revealed to be Kelleth Cuthbert, an aspiring actress and model in her early 30s. In an interview with Glamour, Kelleth said that passing out water during the event was just a side gig in between her other careers.
Kelleth also asserted that she wasn't intentionally trying to be in every celebrity's snapshot. "I just stand where I'm told, wherever there is an opening," she told the magazine. "Sometimes you're caught between a lot of cameras, so there's a lot of photographers at different angles. You're just kind of trapped sometimes. I feel like I was looking away, but sometimes I was looking so I could move out of the way."
Evidently, Jamie isn't buying it. And you know what else she probably isn't buying any time soon? Fiji water.
Image Sources: Getty / Axelle/Bauer-Griffin and Getty / Stefanie Keenan