Jared Leto Oscars Luncheon Quotes
Jared Leto's Quotes About His Mom Will Make Your Crush So Much Worse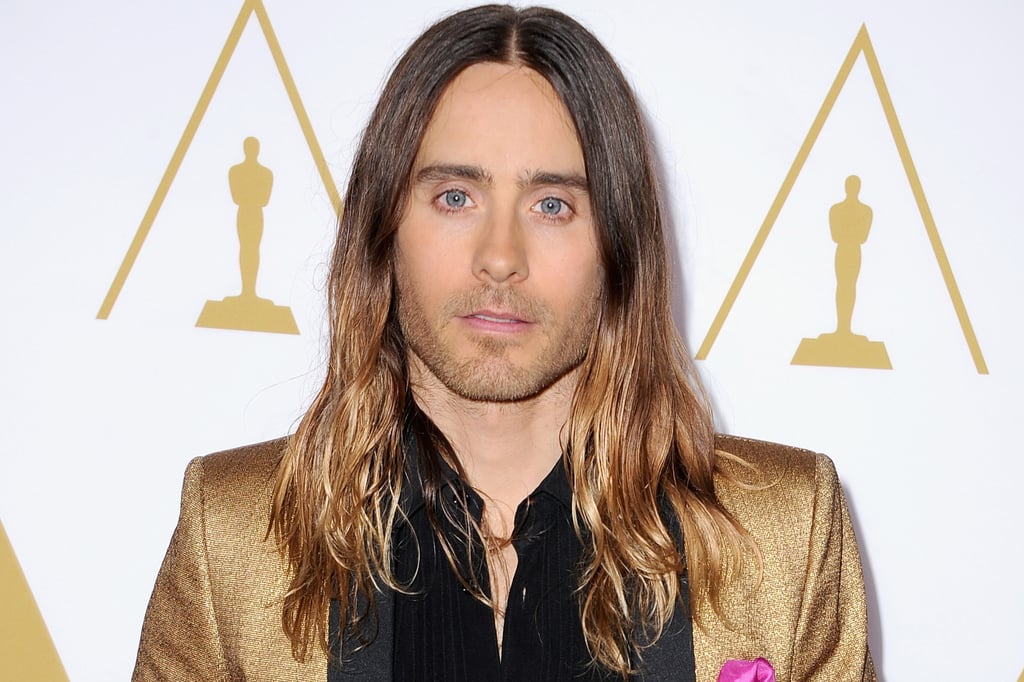 Jared Leto was one of the honored actors at this year's Oscar Nominees Luncheon, and when he stopped by the interview space to answer a few questions from reporters, he made the room swoon when he talked about how much he loves his mother, who's been his frequent date this award season. He also talked about how he's been dressing this award season and how he reacted to being heckled recently, but please, try not to melt at the way he talks about his mom.
On bringing his mother to award shows: "We were born very poor, into pretty humble surroundings, and my mother always wanted to do something better with her life; she always wanted to do something better for her children. She was a dreamer, she was a worker, she still is. The biggest inspiration, the biggest lesson she taught me was to dream and to do the work that it takes to make dreams a reality. It's been fun to bring her around, and you get these opportunities to stand up here and say something, and the best part is to be able to thank people who have believed in you for so long, and I could spend every single one of these events thanking my mother. She's the best."
On his award-season fashion philosophy: "I don't dress up very much, you know. . . . I don't wear a lot of suits and sports jackets, but you want to feel like yourself and not your agent."
On how he handled being heckled recently: "I think heckler's a bad term. Really it was a debater, someone who felt like they needed to a take a public moment to say something that was on their mind, something that meant something to them. I'm a believer in the debate, I think it's healthy, I think it's positive. It's not like I can't learn something. I've got plenty to learn. So [if] somebody has an opinion, an idea, a well-thought-out one, I'm all ears. We had a really nice cordial talk afterwards. The planet's better for those kind of interactions."
Watch the full interview here: