Jared Padalecki Tweets About Missing JIBCON
Jensen Ackles Shows Supersweet Support For Jared Padalecki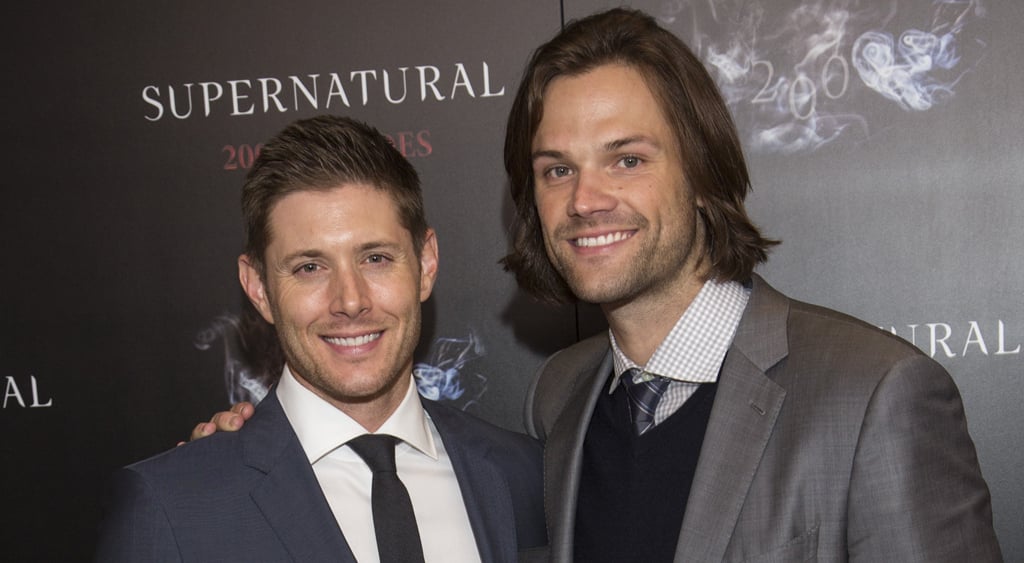 Jared Padalecki canceled a scheduled appearance at a convention for fans in Rome last week, and it didn't take long for his buddy Jensen Ackles to speak out. Jared's Supernatural costar made his support clear during his appearance at JIBCON over the weekend, saying Jared needed a break from his schedule. "He's a big guy with a big heart, and sometimes he just doesn't know when to stop giving himself," he said. "And he gives himself a lot to what he does, he gives himself a lot to you guys, and he gives himself a lot to his family, and his friends, and his work, and his job. Sometimes you just need to get home and rest with your family. That's what he's doing."
Jensen went on to reassure their fans that Jared wanted to see them. "I know how much he loves you all, and I know how much it saddens him that he's not here right now," he said. "But just know that he is ever-present on this stage with us." He echoed the sentiment in a tweet posted on Friday.
.@jarpad get some rest, my brother. I got ur back...Always. #AlwaysKeepFighting #SPNfamily

— Jensen Ackles (@JensenAckles) May 16, 2015
On Sunday, Jared's manager addressed the actor's mind-set in the following statement released to Zap2It:
Jared wanted everyone to know he loves meeting his fans around the world and was very upset at having to cancel his trips to Rome and Australia. Jared has pushed himself to his limits and is suffering from exhaustion. His SPN family is so important to him, and he asks that they Always Keep Fighting. At this time he needs to be home with his family. He's doing better already and is excited about shooting Supernatural Season 11 this July. For now he's taking a break, but is so appreciative of his fans, and sees and feels their love and support."
As Jared rested at home, Jensen represented their show and bonded with CW fans in Italy. Despite not being able to create new memories with his best pal, Jensen entertained the crowd with dancing and plenty of jokes. Convention organizers shared cute videos of his appearance on Twitter.
Talk about Jared's absence started grabbing headlines on Friday. He took to Twitter to explain why he left the convention and would miss another event in Australia, saying he was "in desperate and urgent need of my family."
Dear #JIBCON and #AHBL6. I am in desperate and urgent need of my family. I am so sorry to tell you this but I must head home.

— Jared Padalecki (@jarpad) May 16, 2015
I need all of the love I can get right now. Please please give me a few seconds of your time and write me. #AlwaysKeepFighting

— Jared Padalecki (@jarpad) May 16, 2015
Jared's second tweet included "#AlwaysKeepFighting," a reference to his and costar Jensen's t-shirt campaign that supports people struggling with depression, addiction, and suicidal thoughts.
The actor appeared to be in good spirits just two days before his message to fans. On Wednesday, he shared a photo with a group of guys, writing, "Thank you to my new Swiss friends!"
Thank you to my new Swiss friends! pic.twitter.com/3AXu5YxxdP

— Jared Padalecki (@jarpad) May 13, 2015