Jay Z's Speech at the Grammys 2014
Jay Z Boozes With Blue's "Sippy Cup"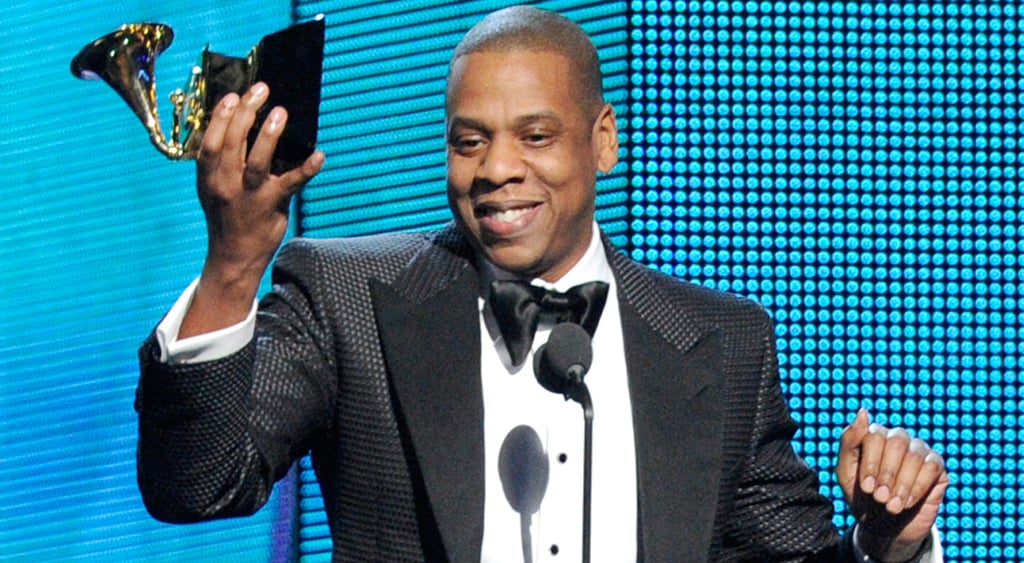 Jay Z already stole the show when performing "Drunk in Love" with his wife, Beyoncé, at the start of the Grammys on Sunday, and he did it again when accepting his award for best rap collaboration. After winning for "Holy Grail" featuring his buddy Justin Timberlake, he took the stage with the sweetest speech ever. He first thanked JT then God for "putting that beautiful light of a young lady into my life," pointing to Bey in the crowd as she grinned back at him. Jay closed out his speech with a shoutout to his daughter, saying, "I wanna tell Blue that look, Daddy got a gold sippy cup for you," hoisting up his Grammy. OK, they win cutest family of the year.
It looks like Jay's pulled this stunt before — he actually used his statue as a gold sippy cup backstage in 2013, pouring himself some D'USSE XO in the press room: