Jennifer Aniston and Justin Theroux Wedding News
Jennifer Aniston and Justin Theroux Are Married!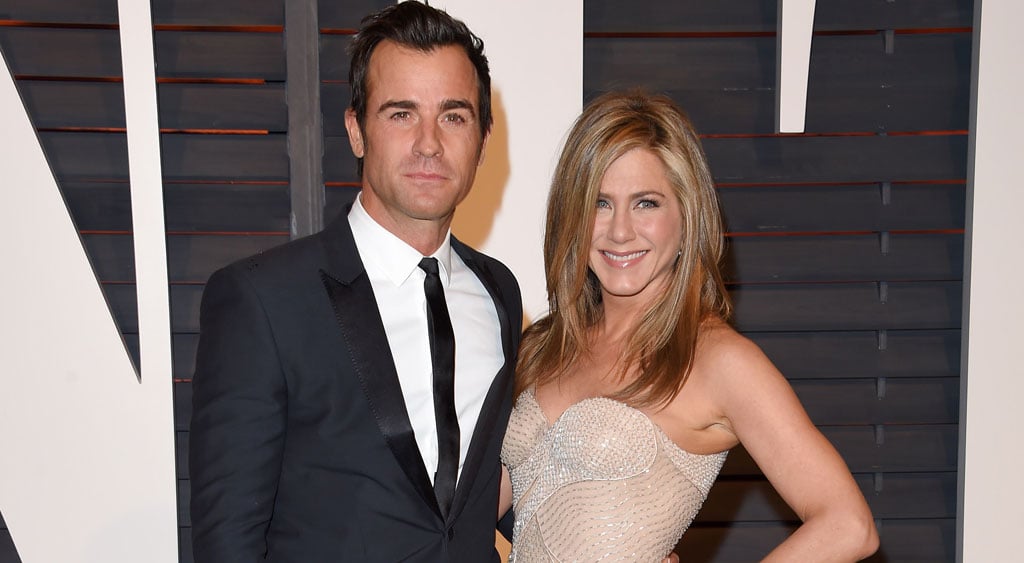 Jennifer Aniston and Justin Theroux threw a lavish bash at their Bel Air, CA, mansion on Wednesday, complete with a wooden stage and seating for 74 guests. While some speculated it was a sweet surprise party for Justin, who turns 44 on Monday, it was actually the couple's long-awaited wedding! Jen and Justin, who got engaged in 2012 after he popped the question on his birthday, threw the lavish affair in their backyard, and guests included Lisa Kudrow, Chelsea Handler, Ellen DeGeneres, and Howard Stern. But there was one guest who stood out the most: a pastor. According to photos posted on TMZ, the pastor made his way inside carrying a Bible as party staffers were seen arriving with a large cake topped with two puppet characters.
Last November, Jen joked to Ellen that her friends always assume her parties will turn out to be her wedding, especially Isla Fisher and Sacha Baron Cohen. "They would show up in beautiful wedding wear. Even the Fourth of July last year, they showed up, and Sacha was in a powder blue suit, and Isla was in a little cute dress. And we were like, 'Guys, it's the Fourth of July. We're in cutoffs and eating hot dogs. We will actually let you know!'"
Congrats to Jen and Justin!