Jennifer Lopez and Alex Rodriguez Vanity Fair Interview
Jennifer Lopez Reveals the 1 Thing She Admires Most About Alex Rodriguez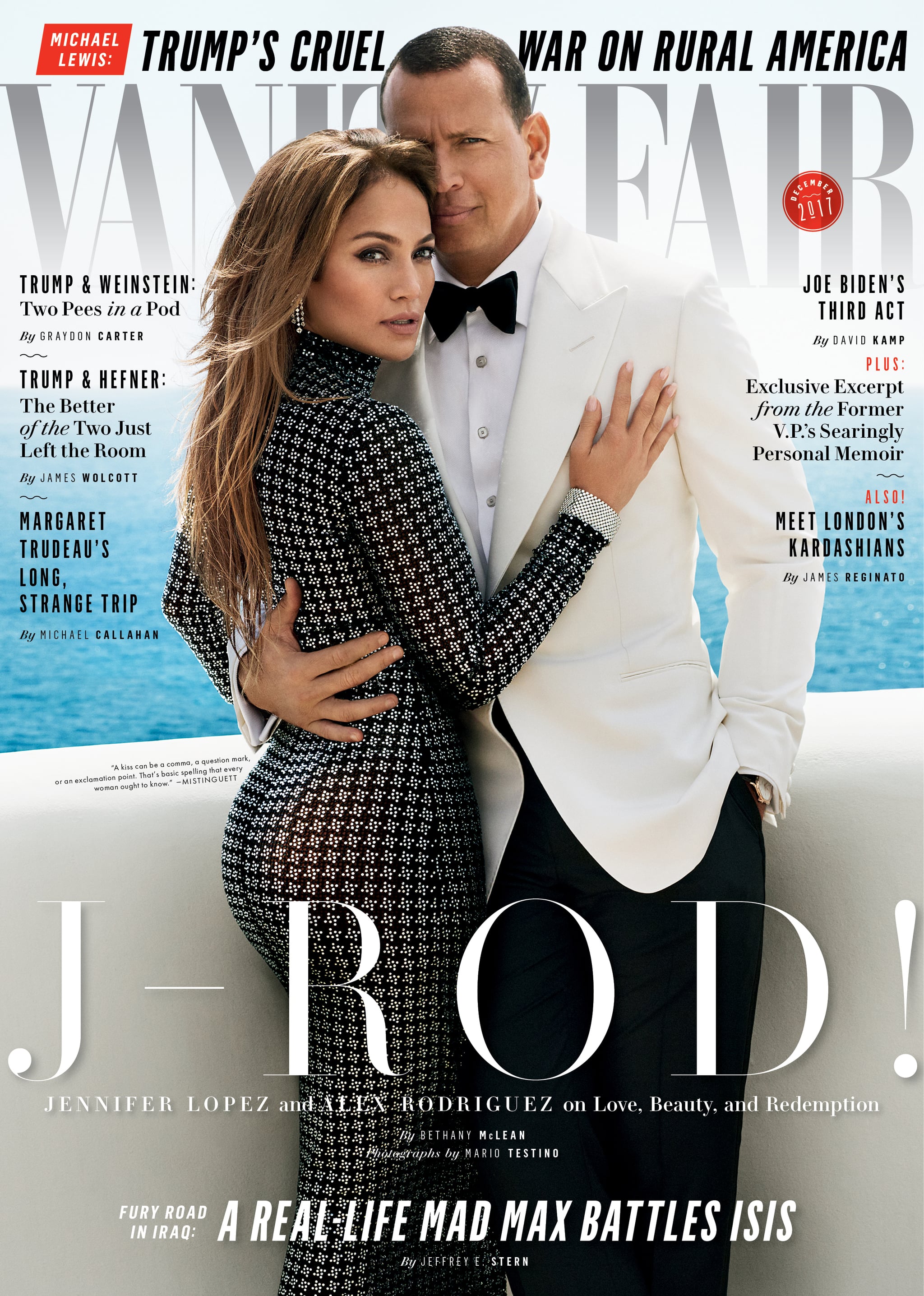 Jennifer Lopez and Alex Rodriguez are giving the world a tiny peek into their relationship as the cover stars of Vanity Fair's December issue. The couple, who look like absolute royalty in the photos shot by famed photographer Mario Testino, spoke candidly about what makes their relationship work. "We put so much pressure on ourselves to be great, to be the best all the time," Jennifer said. "We understood that about each other. When we came together it was 'Oh my God, I was the same way.'"
The two also talk about their relationship in terms of "reveals", which they refer to as unexpected moments that tell you who someone else is. "The hardest times prove who you are," Jennifer continued. "That's what I love and admire the most about Alex. He doesn't let anything beat him. He just comes back stronger."
The couple first met 12 years ago when Jennifer was married to ex-husband Marc Anthony (he's also father to her kids, Max and Emme), but it wasn't until years later when they were both single that Jennifer made the first move on Alex.
"I understand him in a way that I don't think anyone else could, and he understands me in a way that no one else could, ever," she said. "In his 20s, he came into big success with the biggest baseball contract [at the time]. I had a No. 1 movie and a No. 1 album and made history. We both had ups and downs and challenges in our 30s, and by our 40s we'd both been through so much. And more importantly than anything, we had both done a lot of work on ourselves."
Needless to say, these two are head over heels, and it shows every time they talk about each other.