Jimmy Kimmel's Wife Talks About Son's Surgery December 2017
Jimmy Kimmel's Wife Describing the Moment She Found Out About Her Son's Heart Condition Will Tear You Up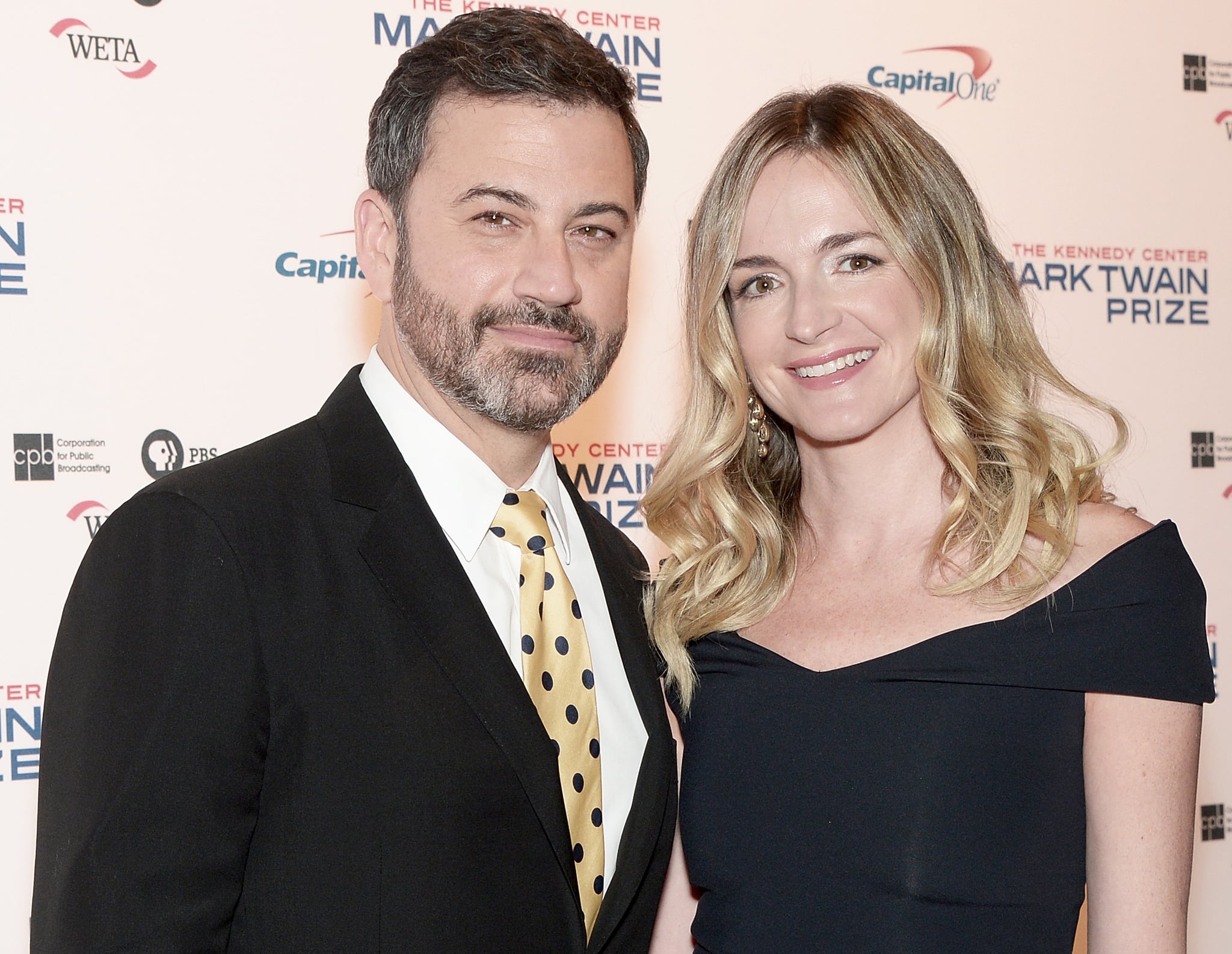 Jimmy Kimmel and wife Molly McNearney first revealed that their son, Billy, was born with a congenital heart defect back in May, and they have been vocal about his courageous battle ever since. In a recent interview with The Hollywood Reporter, Molly, who serves as a producer and writer on Jimmy Kimmel Live!, recalled the emotional moment when Billy was born.
"We were in the recovery room, and the nurse started to ask me a lot of questions that I thought seemed strange . . . Then she said, 'I'm going to take him out of the room for a few minutes,' and I didn't think anything of it. 'And Jimmy's going to come with us.' Jimmy didn't seem concerned, and they left the room. Twenty minutes went by, then 30 minutes, 40 minutes. I started to get worried," she said. "Then a doctor I'd never seen before came in the room and I knew. He sat down on the bed and put his hand on my knee, and I just burst into tears. 'Where is he?' I said. 'Where is the baby?' The doctor told me there's an issue, it's either his heart or his lung. From that moment on, it became a whirlwind of medical jargon and information I never knew I would have to understand."
Molly also discussed her and Jimmy's decision to engage in a public debate over the need for affordable health care. "I remember it had been a really long day at the hospital, and we were in the car going home to have dinner with our daughter, and Jimmy turned to me and said, 'I want to talk about Billy on the show on Monday.' I said, 'OK.' And then he said, 'And I want to talk about the healthcare problem in this country.' Again, I didn't think much of it. I figured he'd tell the story and then he'd probably cry because, well, he once cried on the show over a lion dying," Molly explained. "I sobbed through the entire thing. I couldn't believe the strength that it took to tell that story a week after it happened. He didn't have to do that. Our family has excellent health care; he had nothing to gain from that. He did it for the other people whom we met in that hospital. He came home that night, and I just hugged him and I wouldn't let go."
"I just don't understand. To me, children having access to health care, no matter what their parents' income, should not be a divisive issue, but that's where we are as a country right now," Molly continued. "I don't necessarily like that everyone knows what's going on with the health of my child. And it's scary to make yourself vulnerable the way we have, but the encouragement that we're helping other people far outweighs my fears about our lack of privacy. If we were to do this all over again and someone said, 'You would have an opportunity to have a perfectly healthy baby boy,' I would take the one we got because I think it helped a lot of families. We didn't anticipate we would be in this position, but we were, and we made the most of it. And thank God this will, fingers crossed, end in a positive way because we get asked about him everywhere we go, and I'm not sure we would ever be able to leave the house. I swear, we haven't gone to a coffee shop, filled up the gas tank, done anything without someone asking us how Billy is doing, and, thank God, we get to say something positive."