Joanna Gaines Reveals Chip's Celebrity Man Crush
Fixer Upper Star Joanna Gaines Reveals Chip's Celebrity Man Crush — and He's Probably Yours, Too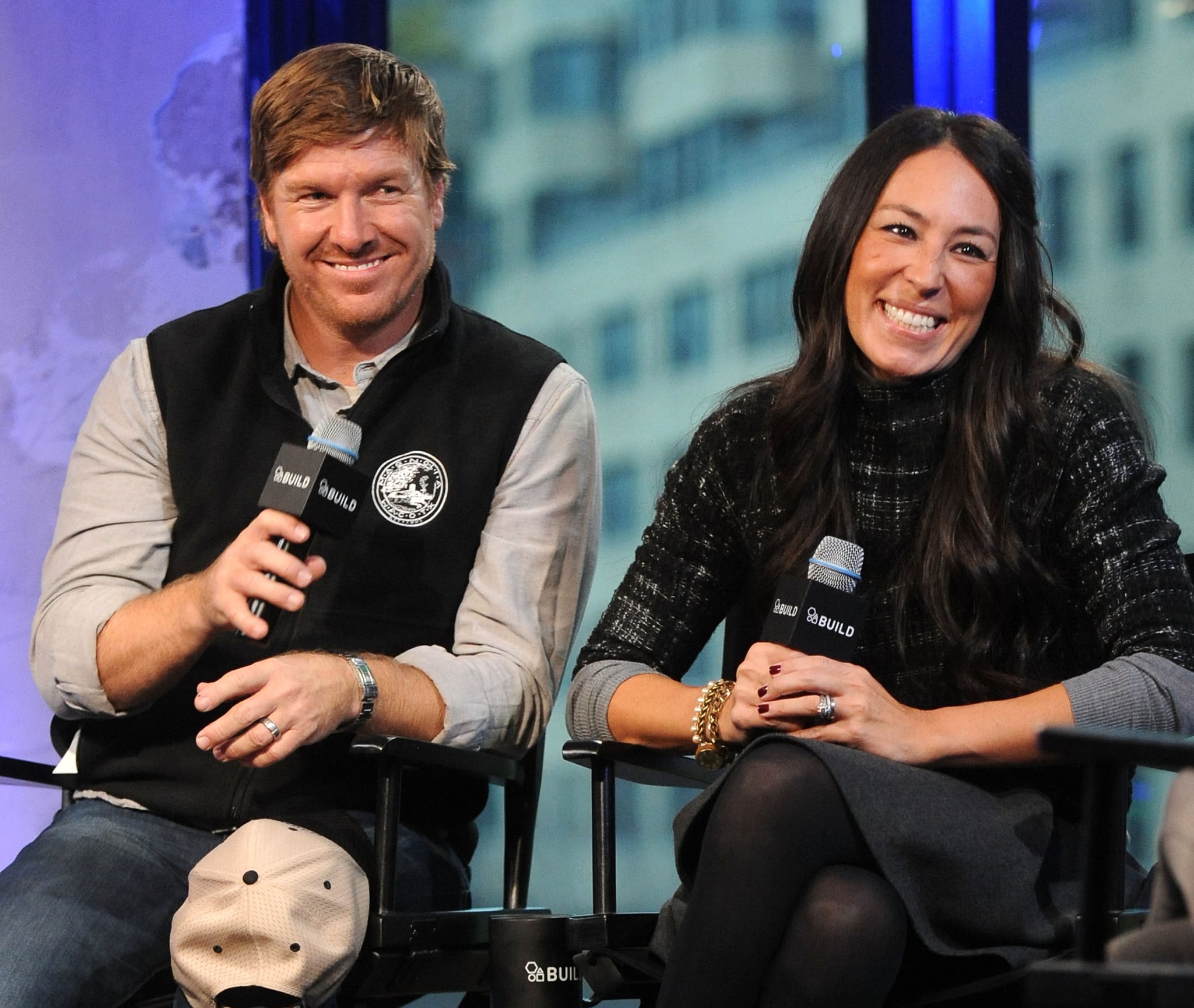 Joanna Gaines has been making the rounds to promote her new Matilda Jane girls' clothing collection, and during an interview with ET this week, the subject turned to celebrities. During the chat, the Fixer Upper star revealed her husband Chip's famous man crush. "Chip loves Ryan Reynolds. I'm sure he has a man crush on him. He likes to go back and forth with Scott Foley," Joanna said, adding, "There are a few people every now and then I will hear him gasp, 'Look who just tweeted me.' It still doesn't feel real. We are just Chip and Joanna in Waco, TX."
Joanna and Chip have been married for 13 years and have four adorable kids. It seems as though Chip's feelings for Ryan could be mutual, as the two have exchanged tweets before.
@VancityReynolds @TheMagnoliaMom I'm more nervous about how to respond to this, than i was typing my first tweet..

— Chip Gaines (@chipgaines) March 14, 2015
We're going to need a Fixer Upper with Ryan and Blake Lively, ASAP.