Joe Biden Talking About Domestic Violence on the Today Show
Joe Biden Gets Real About Domestic Violence: "It's Never, Never, Never the Woman's Fault"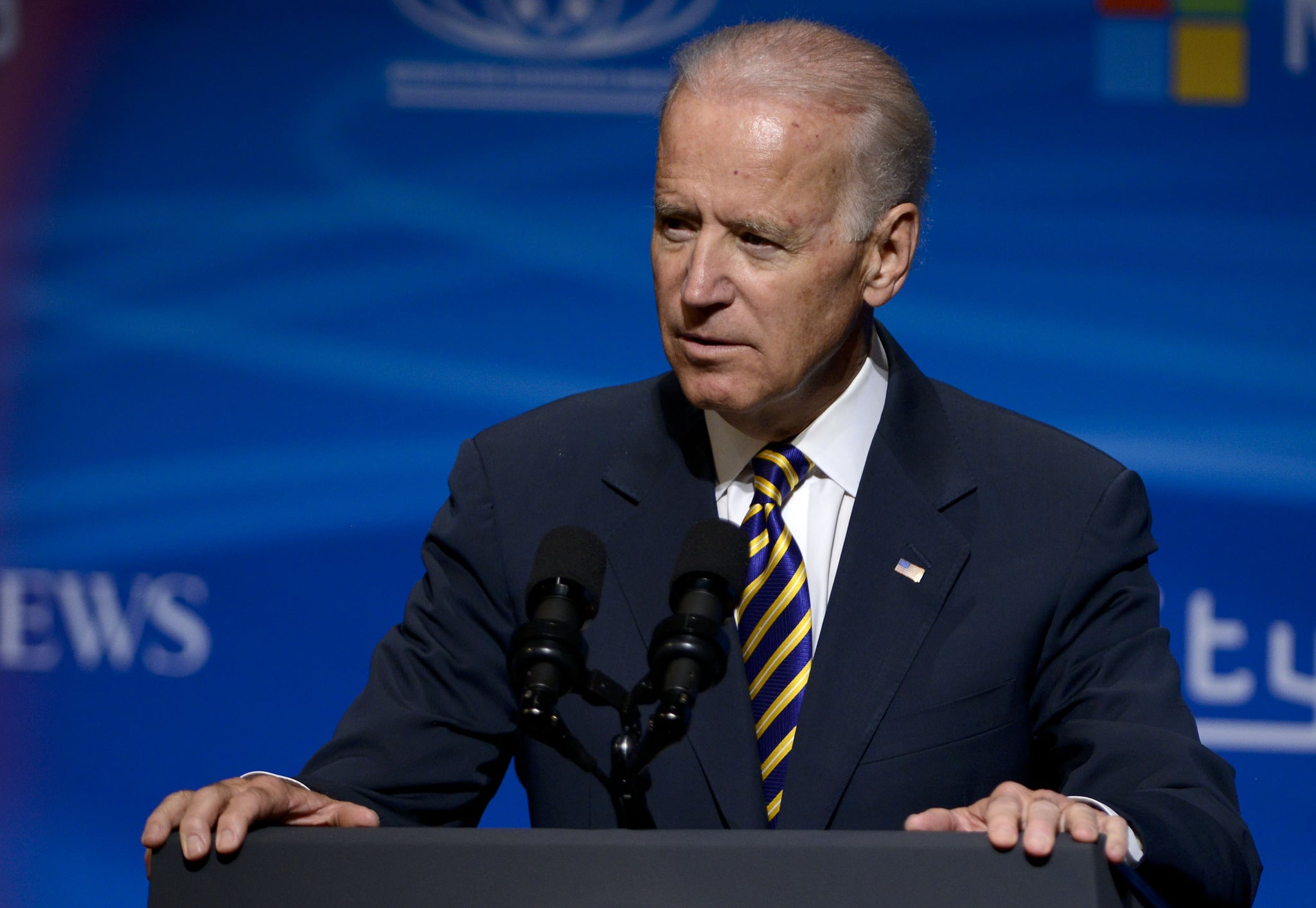 Vice President Joe Biden was his usual outspoken self during an interview with the Today show's Tamron Hall that aired on Tuesday morning. In the candid chat, Biden spoke about the 20th anniversary of the Violence Against Women Act — which he helped create as a Delaware senator — and opened up about the recent firing of Baltimore Ravens player Ray Rice after video footage of the athlete knocking his then-fiancée unconscious surfaced this week. About the termination of Ray's NFL contract, the vice president said, "The Ravens did the right thing, whether it was for the right reason, spontaneous enough or not, they had no choice," adding, "Now, you can argue they should have done it sooner — they didn't want it. Whatever the reason is, it's happening."
In the video above, Biden also makes some frank comments about the state of domestic violence and physical-abuse laws in our country and what we all can do to change the narrative when it comes to placing blame for such brutal attacks. Here are some of the vice president's most powerful statements during the interview:
On society's penchant for blaming women for sexual assault: "It's never, never, never the woman's fault. This whole culture, for so long, has put the onus on the woman. 'What were you wearing? What did you say? What did you do to provoke?' That is never the appropriate question."
On the term used to describe violence between partners: "The one regret I have is we call it 'domestic violence,' as if it's a domesticated cat. It is the most vicious form of violence there is, because not only the physical scars that are left, the psychological scars that are left."
On what's next on the issue: "The next challenge is making sure we get college presidents and colleges to understand that they have a responsibility for the safety of women on their campus."
The vice president has gotten flak for his blunt, sometimes ill-advised comments, but his recent quotes about domestic violence are pretty on-point. What do you think of Joe Biden's outlook on the controversial topic?