John Stamos on Howard Stern January 2016
John Stamos Opens Up About Rehab, Reveals He Got a Woman Pregnant in His Late 20s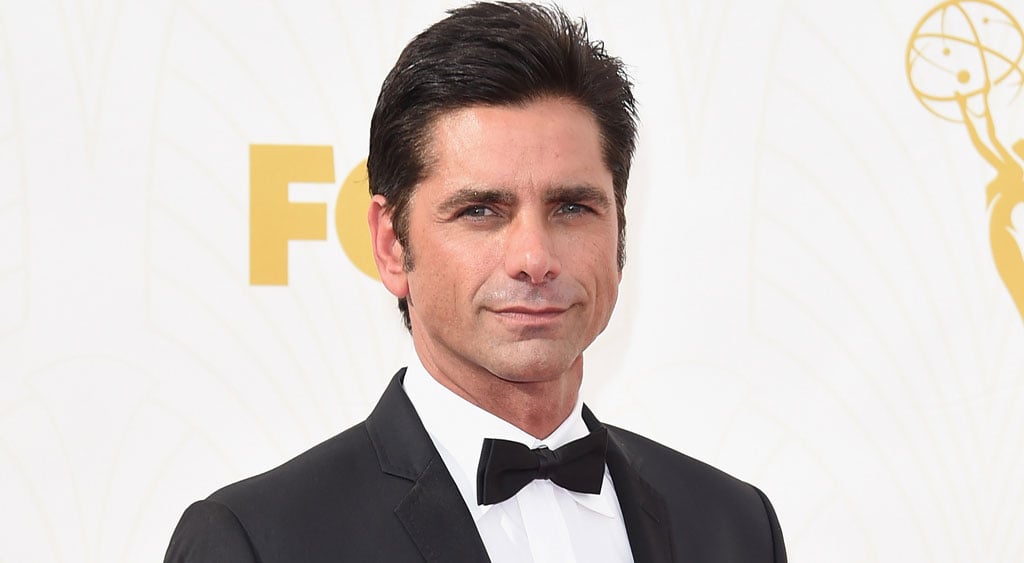 John Stamos has been a staple in Hollywood ever since he became everyone's first crush while playing Uncle Jesse on Full House, but while the world has always adored him, he admits that he did go through quite a rough patch in recent years. The ridiculously handsome actor stopped by The Howard Stern Show on Monday and opened up to the host about everything from his divorce from Rebecca Romijn to his mother's death to his stint in rehab in July 2015. And what's most shocking, John also admitted that he accidentally got a woman pregnant when he was in his late 20s. Read on for his most honest quotes, then check out his recent hangout session with the world's other eligible bachelor, Ben Higgins.
On entering rehab after being arrested for a DUI: "I had a horrific DUI, which I'm so embarrassed by. I could have hurt somebody. It was really stupid and ignorant of me. I hated myself for that. It was a bad, bad thing."
On why he needed to enter rehab: "I really don't have anything to hide anymore. My father passed away and I got divorced and it sent me down a wrong path . . . [My mom's death] knocked me off . . . I lost myself. I lost my sense of discipline, which my dad taught me so well. More and more I was just dipping into that dark place. It was getting darker and darker. It stunted my growth emotionally. Maybe I would be married with kids right now."
On how his mom helped him deal with his divorce: "We needed each other and she needed me and [after his father's death], I sort of became my father and she sort of became my wife — obviously not in a weird way. It was a big part of my purpose for many, many years to be there for her and be a good son."
On getting a woman pregnant in his late 20s: "It was just bad timing. It was sort of a mutual decision," he said of her subsequent abortion. Today, he says children are the "only thing that's missing" from his life.
On his fear of rejection: "I always think that I'm going to be turned down, and that's the scariest thing for me. Yes [I have been turned down], but not a lot."
On making sex tapes: "For the few times I've done it, I have the video and I have it on a hard drive in my safe."