Jonathan Van Ness Lipton Stress Less Tea Interview
Jonathan Van Ness Made Me Rethink How I See Mondays, and It's a Total Game-Changer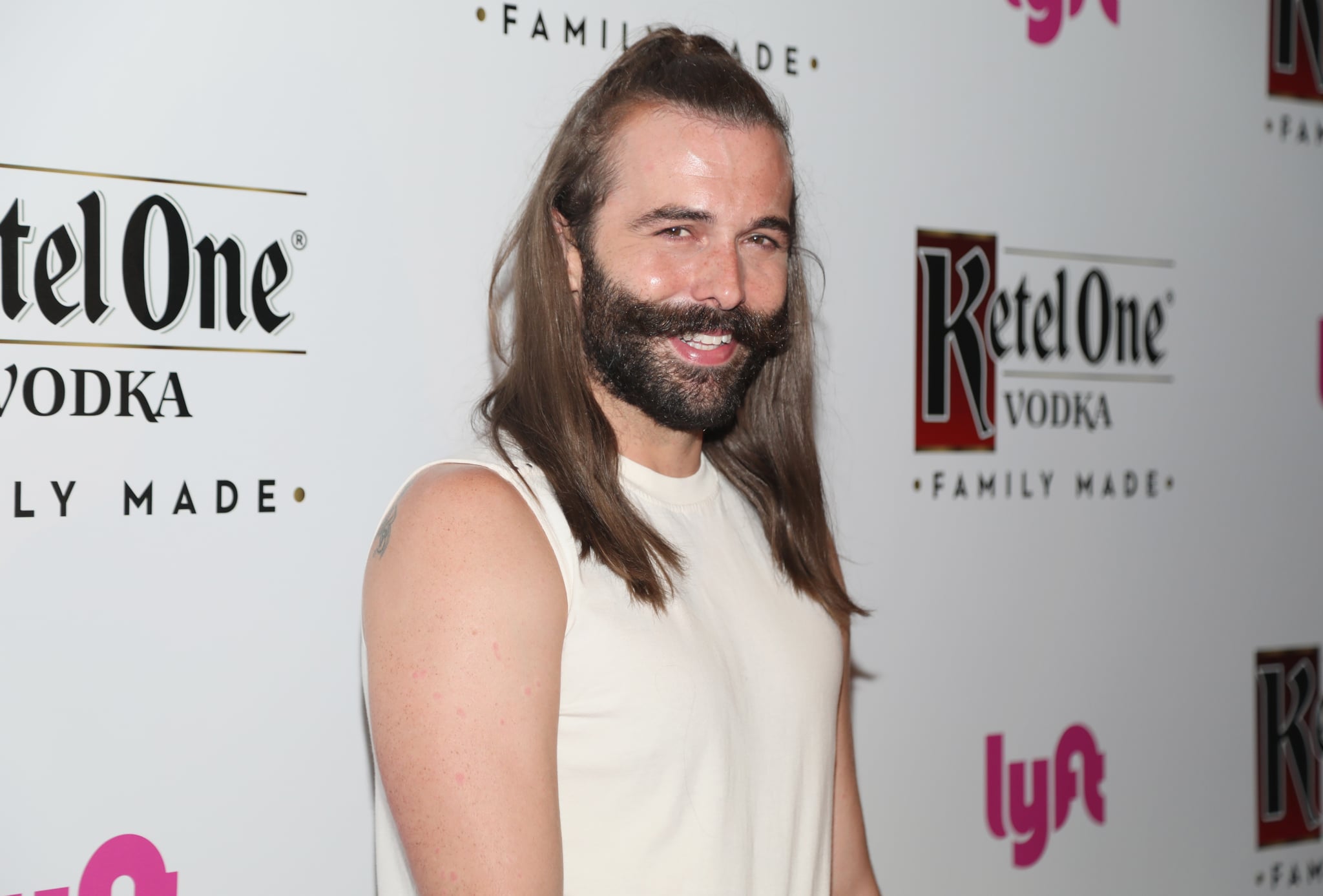 Image Source: Getty / Jerritt Clark
Look, I love my job and all, but I, like most other people, usually dread Mondays. After two short days of sleeping in, catching up with friends, and eating my weight in brunch food, I have to reluctantly drag my somehow-still-tired self back to the office and tackle yet another work week. At least that's how I viewed things before I met Jonathan Van Ness. I had the pleasure of chatting with the Queer Eye star at Lipton's Stress Less Monday event, and he pretty much convinced me on the spot that Mondays aren't so bad after all.
"[Mondays] get a bad reputation and it's not even their fault. She's just a gorgeous one-seventh part of the week."
"[Mondays] get a bad reputation and it's not even their fault. She's just a gorgeous one-seventh part of the week," Jonathan told me during Lipton's Stress Less Monday event in New York. He added, "She's been doing her part for all this time. She does all the things that the other days do, y'know? My mom always said that it's never really the situation, it's usually just our perception of it." Well, ain't that the truth! I found myself nodding so hard in agreement as Jonathan radiated contagious positivity, vowing that I'd think of his encouraging outlook when my Monday morning alarm goes off, rather than letting out a disgruntled groan like I usually do.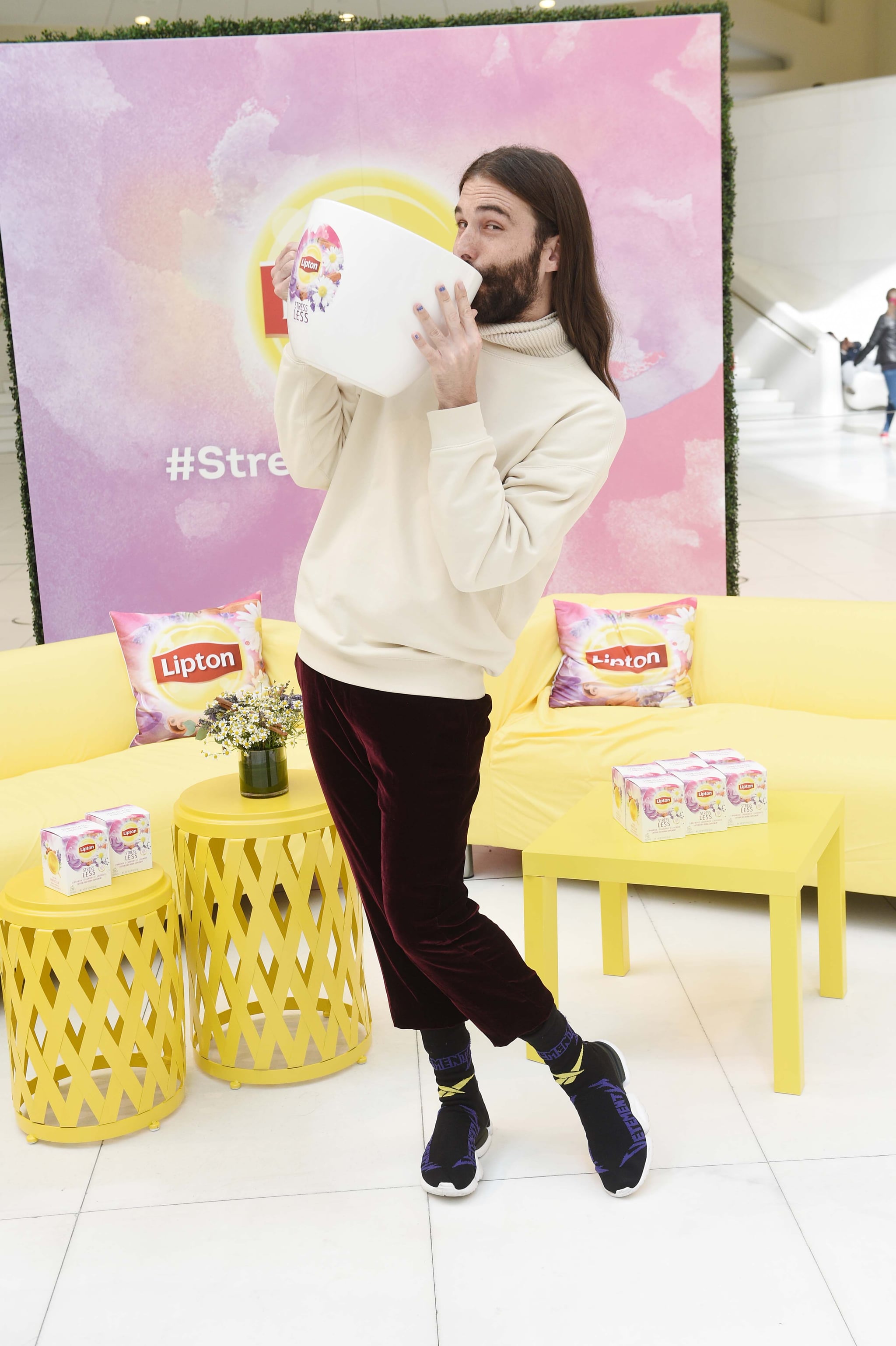 Image Source: Lipton
Though one of Jonathan's go-to tactics for avoiding the Monday blues is sipping Lipton's caffeine-free Stress Less Tea, he sees wellness as a "multi-pronged approach" and uses plenty of other tactics to alleviate stress throughout the day. He usually kickstarts his day with a morning workout to get the endorphins flowing, and if he's filming episodes of Queer Eye with his fellow Fab Five members, they frequently make DIY face masks together during breaks, he told me. He's also constantly challenging himself to squeeze in alone time so he can recharge and build boundaries for himself. "You have to give yourself permission to say yes to taking care of yourself," he said.
Come nighttime, Jonathan's usual power-down routine involves being in bed by 10 p.m., spending time with his cats, and binge-watching The Great British Bake Off. "I almost think [the show] should come with a warning label because she's very insidious; you don't see it coming, and then next thing you know you're canceling plans and playing hooky to stay home [to watch]," he told me of the popular series on Netflix. Consider this your motivation to finally hop on The Great British Bake Off bandwagon — oh, and the Stress Less Tea one, too, for that matter.