Katie Holmes and Jamie Foxx Relationship Timeline
A Timeline of Katie Holmes and Jamie Foxx's Undercover Love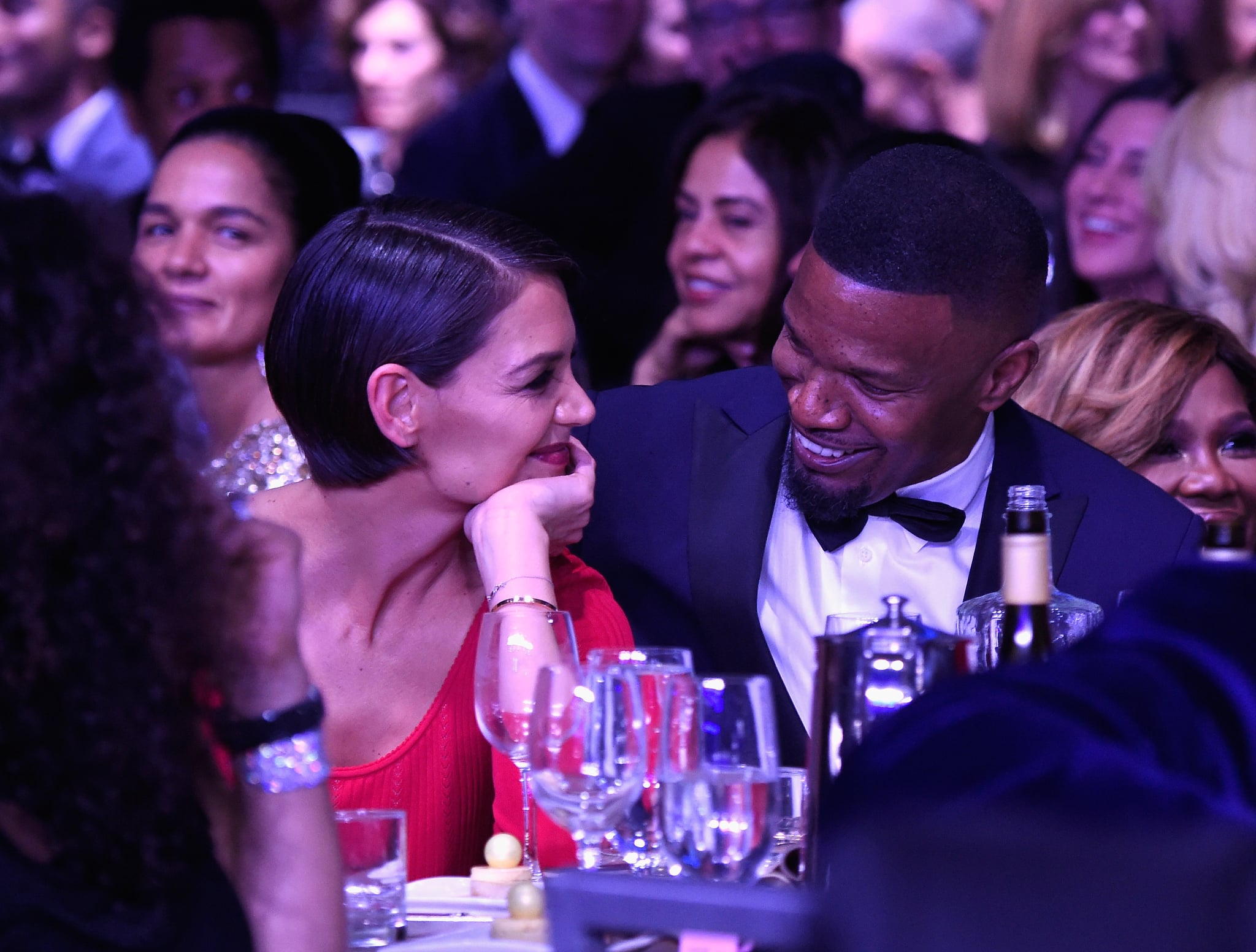 Image Source: Getty / Kevin Mazur
Jamie Foxx and Katie Holmes are officially going public with their romance, but how exactly did their sweet love come to be? While the two have been dating for roughly three years, their friendship dates all the way back to 2004, when the actress was still married to Tom Cruise. Even though the two are extremely private about their love — we're talking superintimate getaways and disguises — it seems like they are finally getting more comfortable putting their relationship in the spotlight, and we can't get enough! See their relationship milestones below.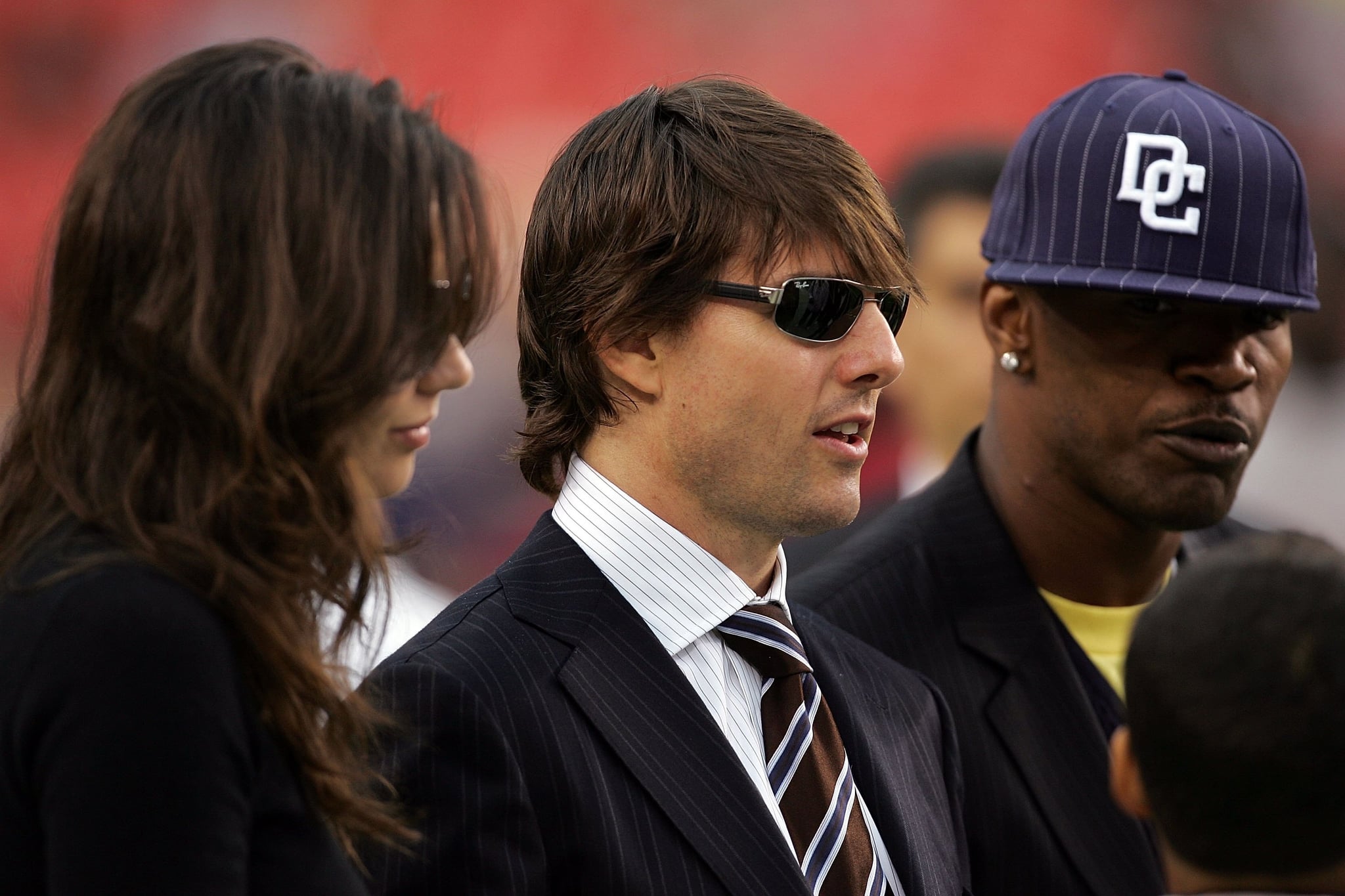 Image Source: Getty / Win McNamee
2004: The pair most likely met through Katie's ex-husband, Tom Cruise, who starred alongside Jamie in Collateral.
September 2006: The actress was spotted hanging out with Tom and Jamie at a Washington Redskins game.
May 2011: Katie and Jamie attended their mutual friend Oprah Winfrey's star-studded farewell event at Chicago's United Center.
August 2013: After almost a decade of friendship, Katie and Jamie sparked romance rumors when they were spotted dancing together at a star-studded Hamptons party.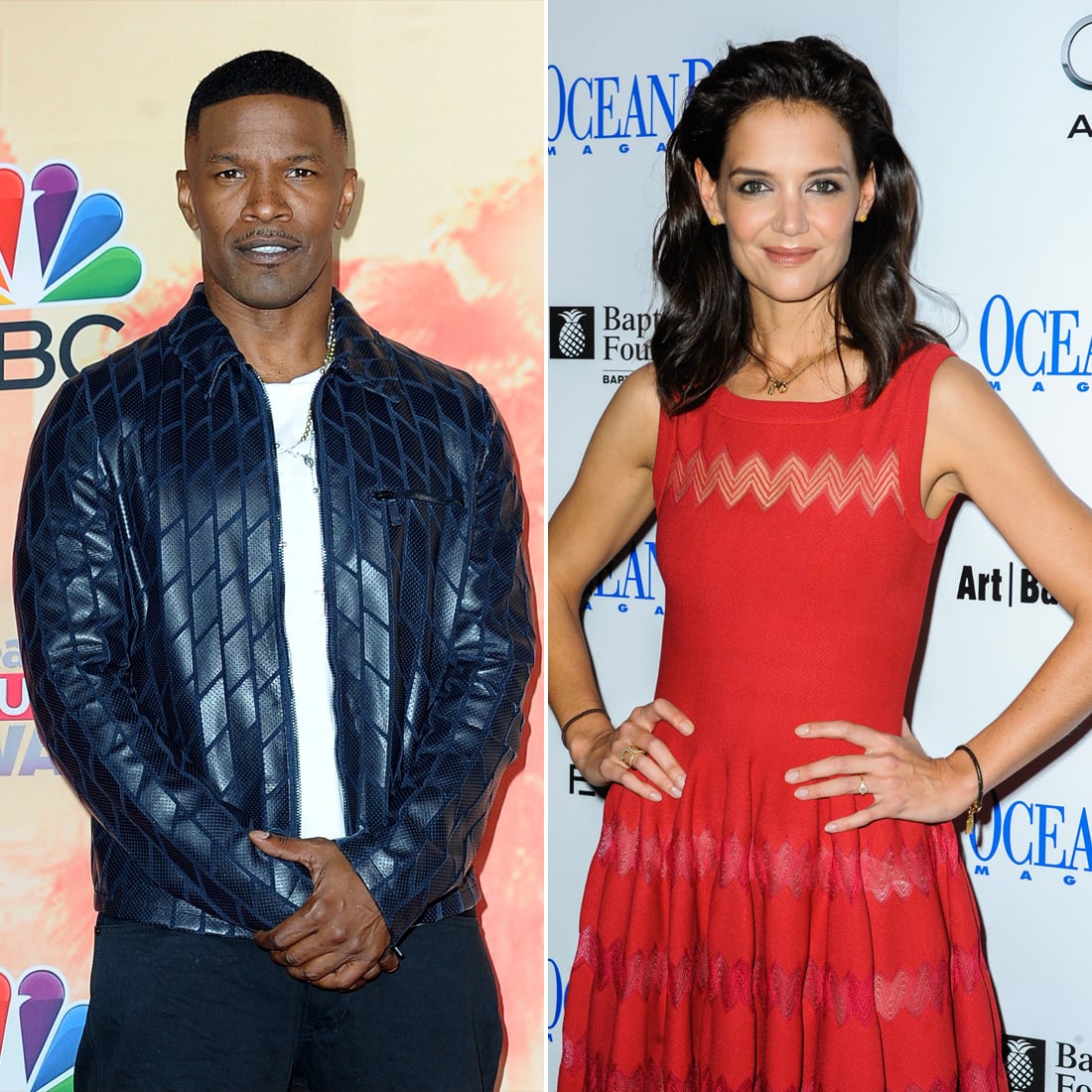 Image Source: Getty / VALERIE MACON / Sergi Alexander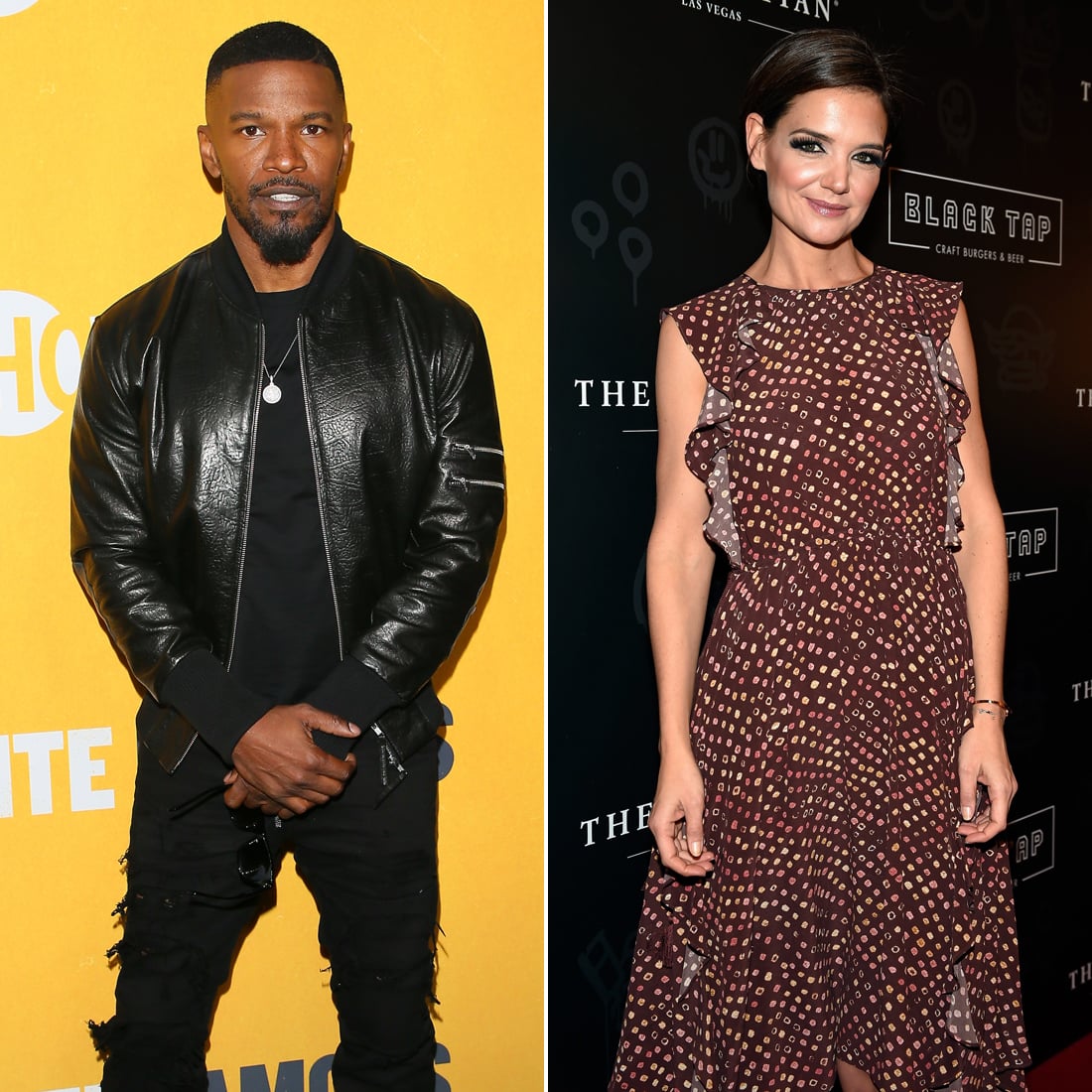 Image Source: Getty / JB Lacroix / David Becker
May 2017: Katie joined Jamie in Paris while he filmed the Robin Hood remake. While she kept a low profile during her visit, a source told Us Weekly that she was becoming more open about her romance. "She gushes about how amazing he is," the insider said. "She says she loves him from the tips of her toes to the top of her head."
September 2017: The notoriously private couple had no qualms about showing their love when they walked hand in hand on the beach in Malibu, CA.
December 2017: The two were seen together at Jamie's 50th birthday bash at Paramount Pictures in Los Angeles. "They walked in together," a source told People. "They mostly mingled with other guests, and spent very little alone time. It was obvious that Jamie had a great birthday. Katie looked like she had fun as well. She looked gorgeous."
January 2018: The two made their first official outing as a couple during Clive Davis's annual pre-Grammys bash in NYC. While the two opted not to sit next to each other at first, they later switched seats when Clive "gave them a hard time." Aside from giving each other heart eyes, Jamie was also spotted whispering into Katie's ear during the event.