Keanu Reeves's Net Worth
Wondering What Keanu Reeves's Net Worth Is? Let's Reflect on His Earnings, Shall We?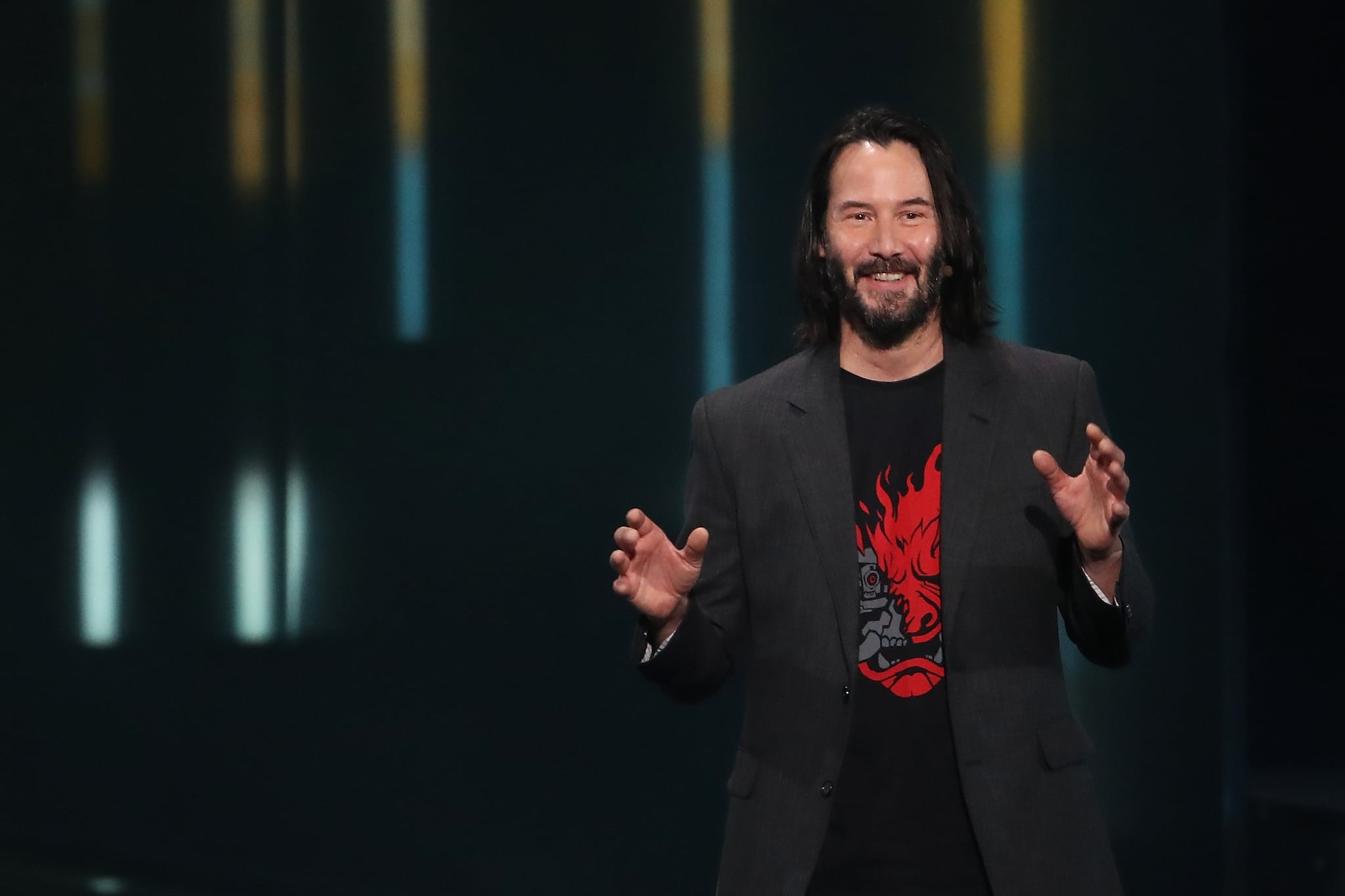 Keanu Reeves is a wonderfully mysterious man who has been in an endless number of films. He has the net worth to show for it, too: somewhere north of $350 million, according to various reports. The Canadian-American actor has the type of quirky personality that we look for in a best friend, and while we can't say that our relationship with him is on that level just yet, we can only wish for that sort of thing before going to sleep at night. But as Keanu fans, we've seen him demonstrate his wisdom, along with his obvious talent for acting. And then there's his extreme generosity, which seems to go unmatched in Hollywood. This man, quite frankly, has one of the longest résumés on the planet.
According to some unverified reports, Keanu has an estimated net worth of $360 million. As you might recall, the actor got his start in movies like Youngblood, Bill & Ted's Excellent Adventure, My Own Private Idaho, and Point Break. But his role in the 1994 action movie Speed was a major catalyst for the actor's success. The film brought in a total gross revenue of $350 million worldwide. From there, Keanu starred in science-fiction series The Matrix, playing the lead role of Neo in all three films from 1999-2003. According to The Hollywood Reporter, Keanu made a casual $250 million for his role in the Matrix series.
Following the success of The Matrix, Keanu starred in a bunch of different roles (read: A Scanner Darkly, The Lake House, The Day the Earth Stood Still, and more) while also exploring a range of new creative pursuits. For example, he wrote an adult picture book called Ode to Happiness in 2011 (yep, you read that right). He also produced a documentary called Side by Side and directed Man of Tai Chi in 2013, all roles in which Keanu certainly gained some funds.
In 2014, Keanu scored his role as legendary hitman John Wick in a film that brought in $43 million, $92 million in John Wick: Chapter 2, and over $140 million (already!) in Chapter 3: Parabellum. According to The Hollywood Reporter, the third installment became the franchise's highest-grossing earner just 10 days after the release.
Outside of acting, Keanu has other means of making money, too. He cofounded his own production company, Company Films, as well as the Arch Motorcycle Company in 2011 to build and sell fancy custom motorcycles. As for what Keanu does with all of this money, rumor has it he's a serious philanthropist who tends to donate big bucks without attaching his name to the cause. He's said to have donated millions of dollars to cancer research, gifted motorcycles to his entire stunt team, and put over $5 million toward his sister's leukemia treatment. The list of Keanu's acts of generosity goes on and on.
And if you're itching to know what Keanu's up to these days, you don't have to look too far. He is voicing Duke Caboom in Toy Story 4. There's also Bill & Ted Face the Music (coming in 2020), The Starling (release date coming soon), and a bunch of other movies in preproduction that we're impatiently waiting for.
What we estimate to be Keanu's net worth is definitely mind boggling (especially knowing that figure will continue to grow), but his undying generosity and commitment to privacy are honorable, to say the least. We'll never know just what that bank account of his looks like, but as for his stance on bringing in the dough? "Money is the last thing I think about," Keanu said in a 2003 interview with Hello. "I could live on what I've already made for the next few centuries."