Kourtney and Khloe Kardashian Filming in the Hamptons
Is This Kourtney Kardashian's Baby Bump?
Start Slideshow
ADVERTISEMENT ()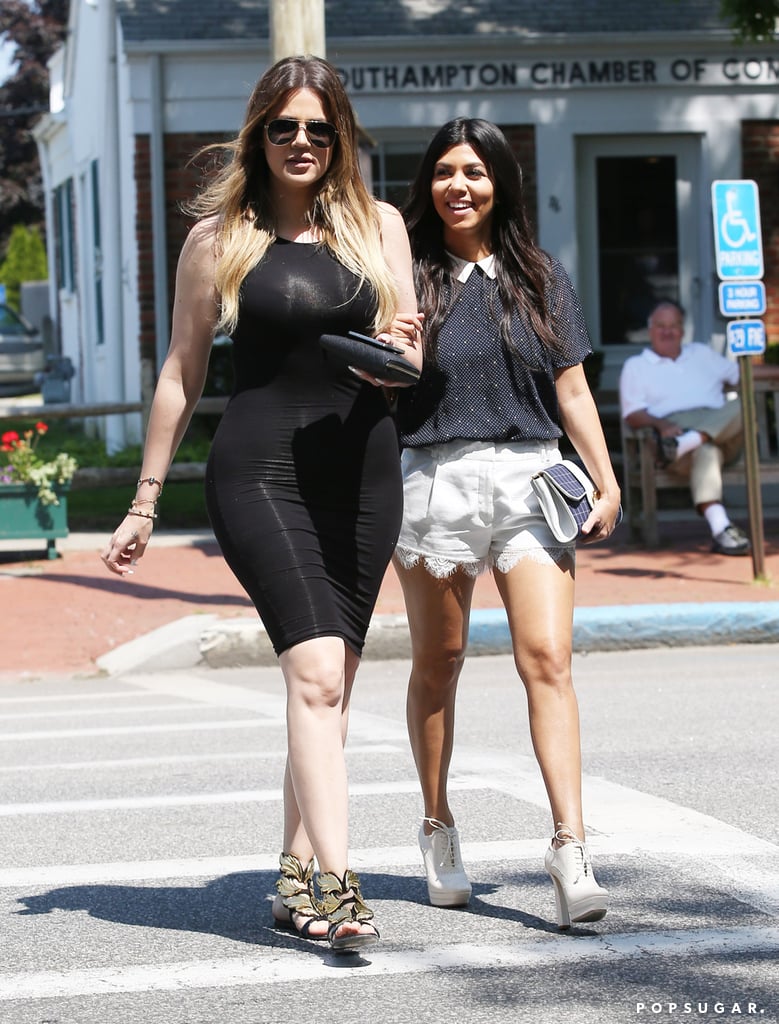 0
Is This Kourtney Kardashian's Baby Bump?
Kourtney Kardashian is pregnant with her third child, and she's still keeping up her busy filming schedule. She and her sister Khloé were spotted filming Kourtney and Khloé Take the Hamptons in Southampton on Tuesday, and we may have gotten a glimpse at her baby bump. Kourtney is apparently only a "few months along," though, so we'll have to wait and see what happens as the sisters continue filming this Summer.
The Kardashian-Jenner clan just wrapped a busy month after a whirlwind trip to Paris and Florence for Kim and Kanye West's wedding. If you think you could be part of their fun family, take our quiz to find out which Kardashian would be your BFF!