Lady Gaga Almost Falling on Stage Video May 2019
Lady Gaga Is Betrayed by Gravity as She Nearly Falls on Stage While Performing "Judas"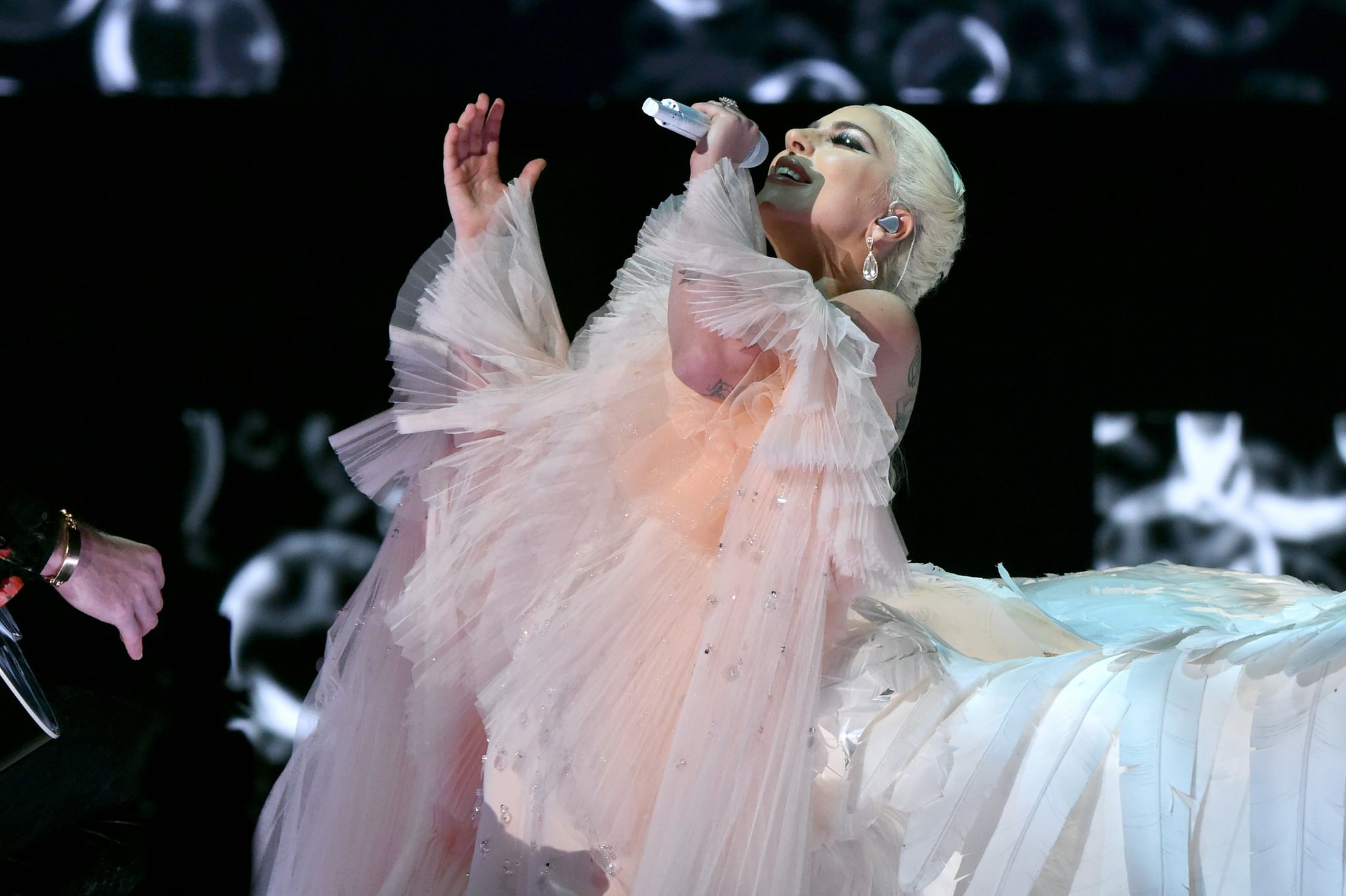 Lady Gaga is a professional. During one of her recent sets at her Las Vegas residency, the 33-year-old singer had a minor flub while performing her song "Judas." Rocking a glimmering futuristic ensemble, she sat atop a robotic machine before reaching out for her dancers to help her off. But when they attempted to get her safely to the ground, she dangerously slid down the giant prop. Thankfully, her dancers were there to catch her before she hit the stage. No doubt, the most impressive part of the blunder is how quickly Gaga and her dancers got back into the show. Not a single beat was missed as they all kept going for a head-banging good time!
Lady Gaga previously suffered a major injury during her 2012 Born This Way Ball world tour. At some point during the tour, she broke her hip so badly, it was almost beyond repair. In a 2013 interview with Women's Wear Daily, she revealed that she had to get an MRI scan for her hip. "The surgeon told me that if I had done another show I might have needed a full hip replacement," she said.
It's definitely a good thing her dancers were there to save her from another devastating injury in Vegas. Many popular performers have experienced slip-ups during a show (i.e., Beyoncé, Madonna, and Meghan Trainor), but the important thing is that they're OK!