Lady Gaga Defends Cardi B After 2019 Grammy Awards
Lady Gaga Stands Up For Cardi B After Grammys Backlash: "You Deserve Your Awards"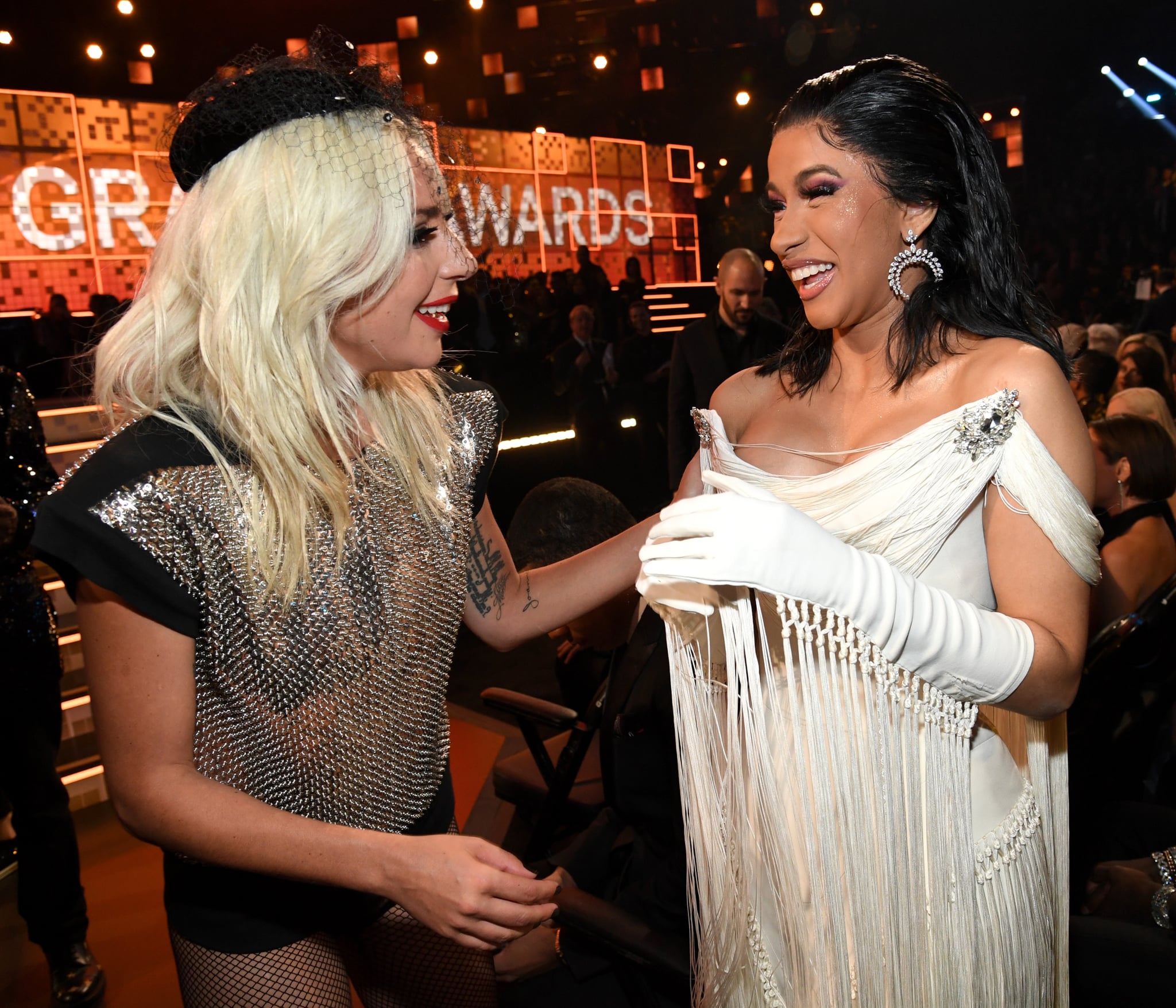 Lady Gaga is all about uplifting her fellow female artists, and she won't tolerate the spread of negativity. On Feb. 12, she jumped to the defense of her new friend Cardi B after critics argued the rapper didn't deserve her Grammy win.
It is so hard to be a woman in this industry. What it takes, how hard we work through the disrespectful challenges, just to make art. I love you Cardi. You deserve your awards. Let's celebrate her fight. Lift her up & honor her. She is brave. pic.twitter.com/lunY27vn3E

— Lady Gaga (@ladygaga) February 13, 2019
Cardi made history on Sunday night as the first solo female artist to win best rap album. She dedicated her win to the late Mac Miller, whose fifth and final album was nominated alongside her own. However, she received an onslaught of angry responses to her win and eventually deleted her Instagram account.
Gaga's message is a reminder of the challenges female artists face, even at the most joyous moments of their careers. Her call for respect, positivity, and solidarity is a message we can stand behind.