Lea Michele Talks About New Boyfriend May 2016
Lea Michele Gushes About New Boyfriend Robert Buckley: "I'm Very, Very, Very Lucky"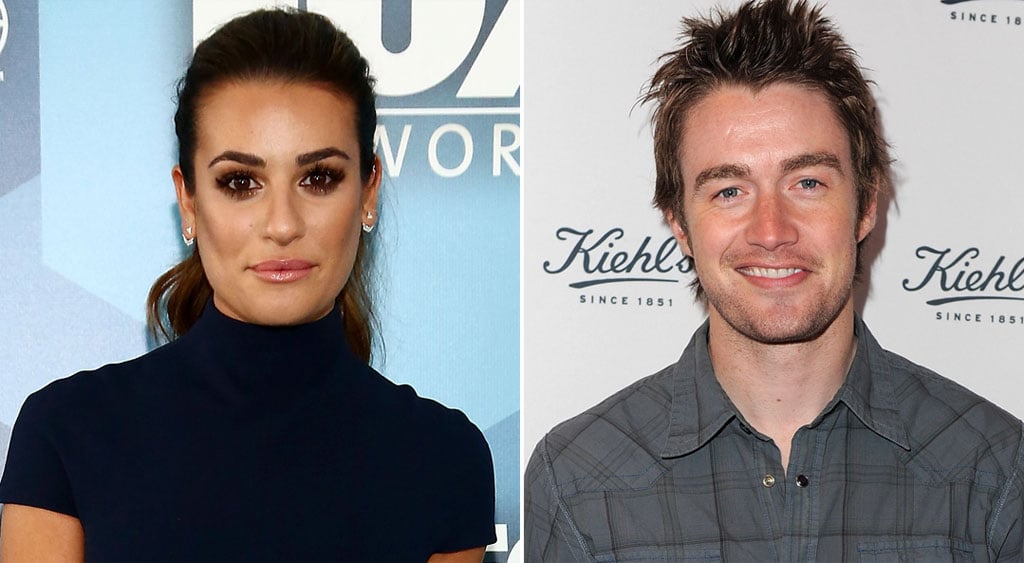 Lea Michele has been glowing lately, and now we know the reason! The Scream Queens actress stepped out in New York City on Monday to promote the second season of her hit show at the Fox Upfronts, where she ended up gushing about her new romance with Robert Buckley. After walking the blue carpet in a stunning minidress, Lea hinted at her newfound happiness when speaking with Entertainment Tonight. "You know, I'm just feeling really great right now and super happy," she said when asked about the iZombie actor. "I feel very, very, very lucky and grateful in my life right now, and that's all that matters." When asked if the questions about Robert were making her blush, Lea adorably said, "I don't know. It's just really good bronzer."
The new romance comes on the heels of a dramatic few months for the star. After dating Matthew Paetz for nearly two years after he starred in her music video for "On My Way," the two abruptly split in February. Lea frequently took to Instagram to share snaps of their relationship, so only time will tell if she'll do the same thing with Robert! To get more of Lea, check out her impressive collection of tattoos.