Lili Reinhart Interview With Seventeen Magazine 2018
The Simple Reason Lili Reinhart Doesn't Talk About Her Relationship With Cole Sprouse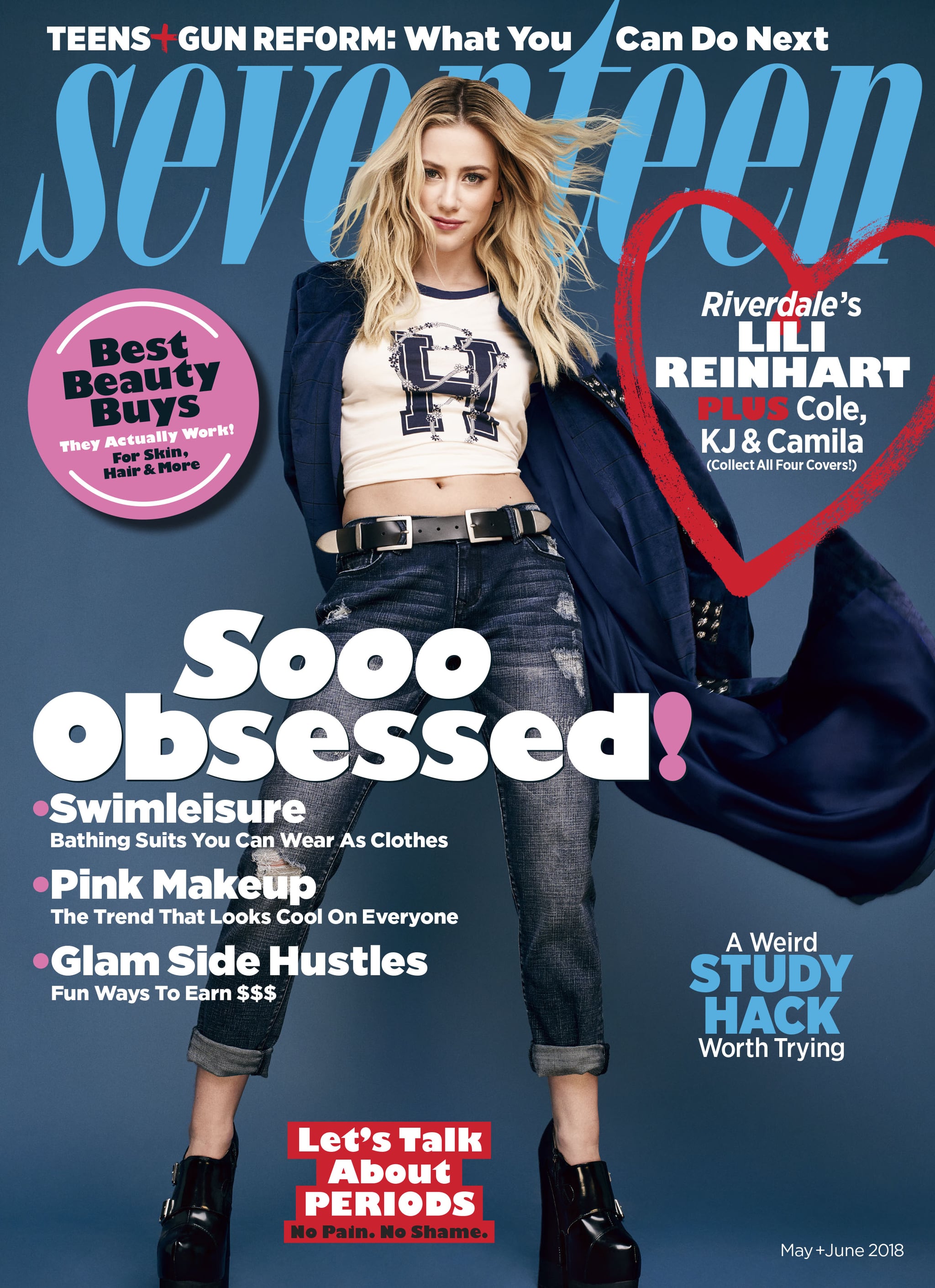 Lili Reinhart and Cole Sprouse have been a rumored couple since last year, but you won't get a confirmation from them anytime soon. Even though they've given us a few glimpses of their offscreen romance with their discreet PDA, the Riverdale costars (who play Betty and Jughead on the series) have kept a tight lip when it comes to discussing their personal lives. Even when they were asked point-blank if they were dating during PaleyFest last month, they refused to comment. And it seems like they won't be opening up about their relationship anytime soon. During an interview with Seventeen for its May/June issue, Lili took a moment to express the incredibly valid reason she chooses not to comment about her love life.
"Every time someone asks me about it, I make a decision then and there about whether I'm comfortable," she explained to the publication. While she admitted there are no "contractual obligations" holding her back, she's simply not in a place where she wants to talk about it. "It's called a private life for a reason — it's mine, and it's special and sacred," she reiterated. "My relationships are between me and whomever I'm with, not between me and the world."

Cole echoed the same sentiments when he sat down with People last year for its Sexiest Man Alive issue. While he admitted that it's "flattering from a professional perspective" that fans are so emotionally invested in their onscreen chemistry, he added that it's ultimately "an invasion of privacy" when people constantly ask them about it. "Whether you dismiss those rumors or whether you encourage those rumors, it's giving people who are in my opinion are a bit entitled to your personal life more power, and you have to have spaces for reverence in the industry."