Lupita Nyong'o Talks About Taylor Swift's Music 2019
Lupita Nyong'o Credits This 1 Taylor Swift Song For Getting Her Through a Hard Time in Her Life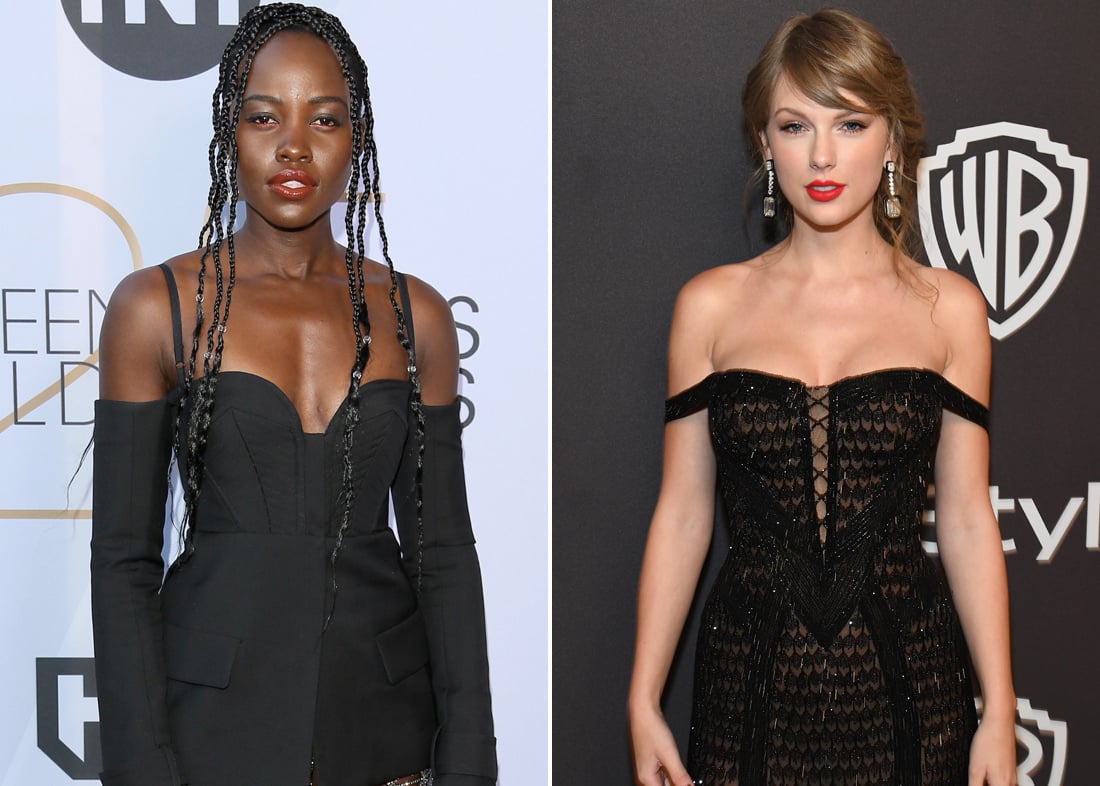 Sounds like Lupita Nyong'o is a Swiftie! While promoting her new film Little Monsters at Sundance Film Festival on Tuesday, the actress revealed how a Taylor Swift song helped her get through a particularly tough time in her life (something all Taylor Swift fans can probably relate to "all too well"). "I was going through a hard time professionally, and I was just in a funk," Lupita said. "I was working abroad, and my best friend came to cheer me up. He played 'Shake It Off' on his phone, and we just had a dance party in my bedroom."
Interestingly enough, the song ended up playing a part in her latest film. In Little Monsters, the actress plays a kindergarten teacher named Miss Caroline and actually plays "Shake It Off" on the ukulele to her calm down her students. "It meant a lot to me that this film had that [song]," she continued. "And so when I heard that they were having a hard time [getting the rights] I wrote Taylor Swift myself and asked her, and told her that story. And she said yes!"
Wow, imagine having that kind of connection with Taylor herself!