Michelle Rodriguez Talking About Fast and Furious 8
Michelle Rodriguez on the Next Fast & Furious Film: "It Needs to Have Heart"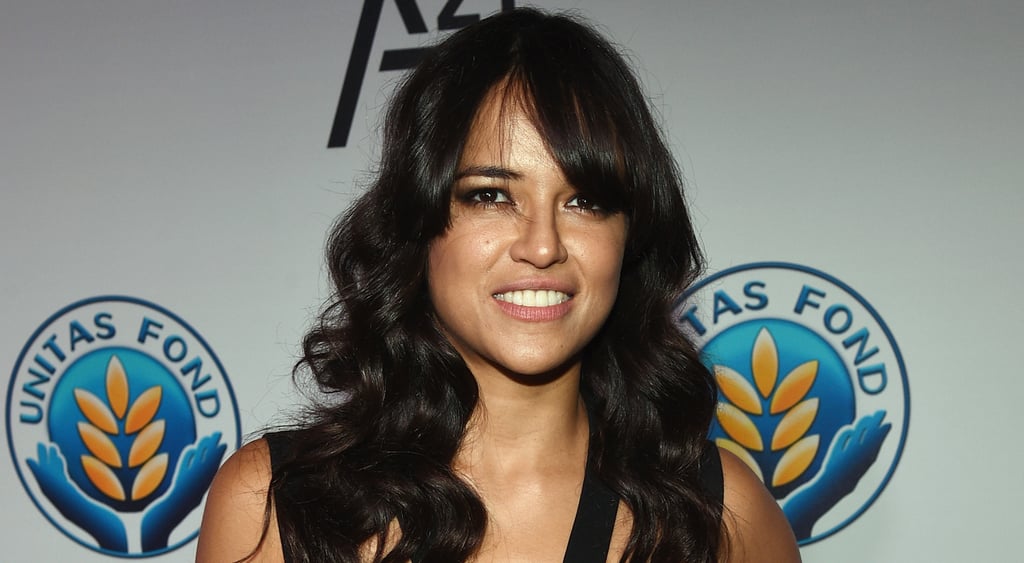 Michelle Rodriguez is open to making an eighth Fast & Furious film, but she wants to make sure everyone is doing it for the right reasons. With the release of Furious 7 earlier this year, Paul Walker's lasting legacy was finally sealed and put to rest. The film itself paid homage to the late actor — who died in a tragic accident almost two years ago — with a touching tribute at the end and an emotional song from Wiz Khalifa and Charlie Puth. Upon completion, it's worth questioning if the franchise can continue. In a new interview with E!, Michelle explains that moving on from Paul is hard to do, but if everyone's in the right headspace, it could be a great thing. Read the quotes below.
On continuing without their late friend: "We need a good reason to move on after Paul. And being that this is a global franchise now, it's not just the American baby — it's important that we consider moving on and take it seriously."
On how it can't be a sequel for the sake of a sequel: "For us, as a cast, I think we need a reason, and it needs to have heart, so hopefully we'll find it, you know? And somebody who's passionate about directing it — I think that's the most important thing is finding a good director."
On when filming would start: "Next Summer! Yeah, we're trying to round up the troops."
On where it might be filmed: "We were looking at New York, and I think the studio was open to that, so keep fingers crossed!"