What Is Miley Cyrus's Net Worth?
Miley Cyrus Has Been Raking in the Cash Since She Was a Teen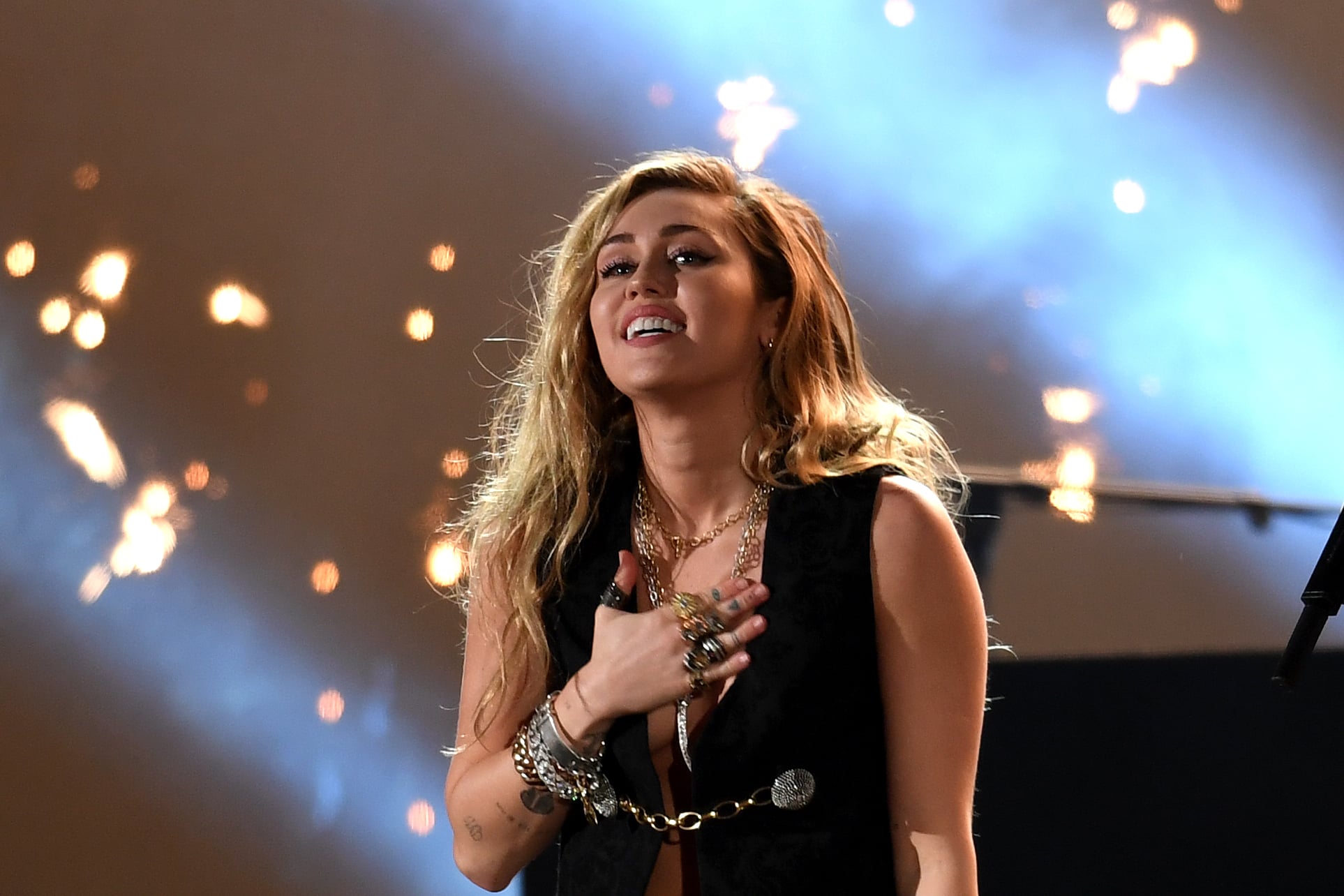 It's easy to sing about having a "Party in the USA" when you're Miley Cyrus and your net worth is somewhere around $200 million. Miley's career began to skyrocket after she landed her role as Miley Stewart in the beloved Hannah Montana series. Since then, she has worked as a solo music artist, movie star, and judge on NBC's The Voice. With these impressive accomplishments, Miley has fans wondering: how much money has this ultrapopular singer and actress earned throughout her life?
When Miley was 11 years old, she was offered the role of Hannah Montana, which secured her iconic teen idol status. For every episode of Hannah Montana, Miley earned around $15,000. That's right — Miley was already wealthy as a preteen.
She used her Disney career as a foundation for success for her future music endeavors. Her first independent album, Hannah Montana 2: Meet Miley Cyrus, went triple platinum and ultimately earned around $10 million in sales. This album still holds the record for Miley's highest-selling music album. In the same year as the release of her first album as a solo artist, Miley embarked on her Best of Both Worlds Tour. She continued her success in music with her second album, Breakout, which earned around $6.2 million.
After Miley proved she was a world-class singer, she expanded into the world of film, making her debut in the movie Bolt, which grossed around $114 million in revenue. In 2009, Miley released a series of extremely popular songs, such as "The Climb" and "Party in the USA," and began her first world tour, the Wonder World Tour. Her tour was deemed a commercial success, bringing in around $67 million in gross income, according to Money Nation.
In 2010, Miley left her Disney image behind, starring in mature films such as The Last Song, where she met her husband, Liam Hemsworth. In 2013, Miley released her album Bangerz, which included commercial hits such as "Wrecking Ball" and "We Can't Stop." Bangerz's album sales grossed around $4 million. To promote her album, Miley announced her Bangerz Tour, which earned about $62 million.
And who can forget about Miley's integral role on The Voice? In 2016, Miley joined the cast as one of the coaches on the 11th season. For every season she completed, Miley earned around $13 million. As she mentored budding singers, she furthered her own career by appearing on The Tonight Show Starring Jimmy Fallon, performing at the MTV Music Awards, and releasing the hit single "Malibu."
Overall, Money Nation estimates Miley's net worth to be around $207 million. However, it notes that while it uses all of the financial information available and complicated math to figure out her net worth, it could be anywhere from $160 million to $240 million.