Nicki Minaj Talks About Miley Cyrus Feud
Nicki Minaj Talks About Her VMAs Feud With Miley Cyrus: She Has "Some Big Balls"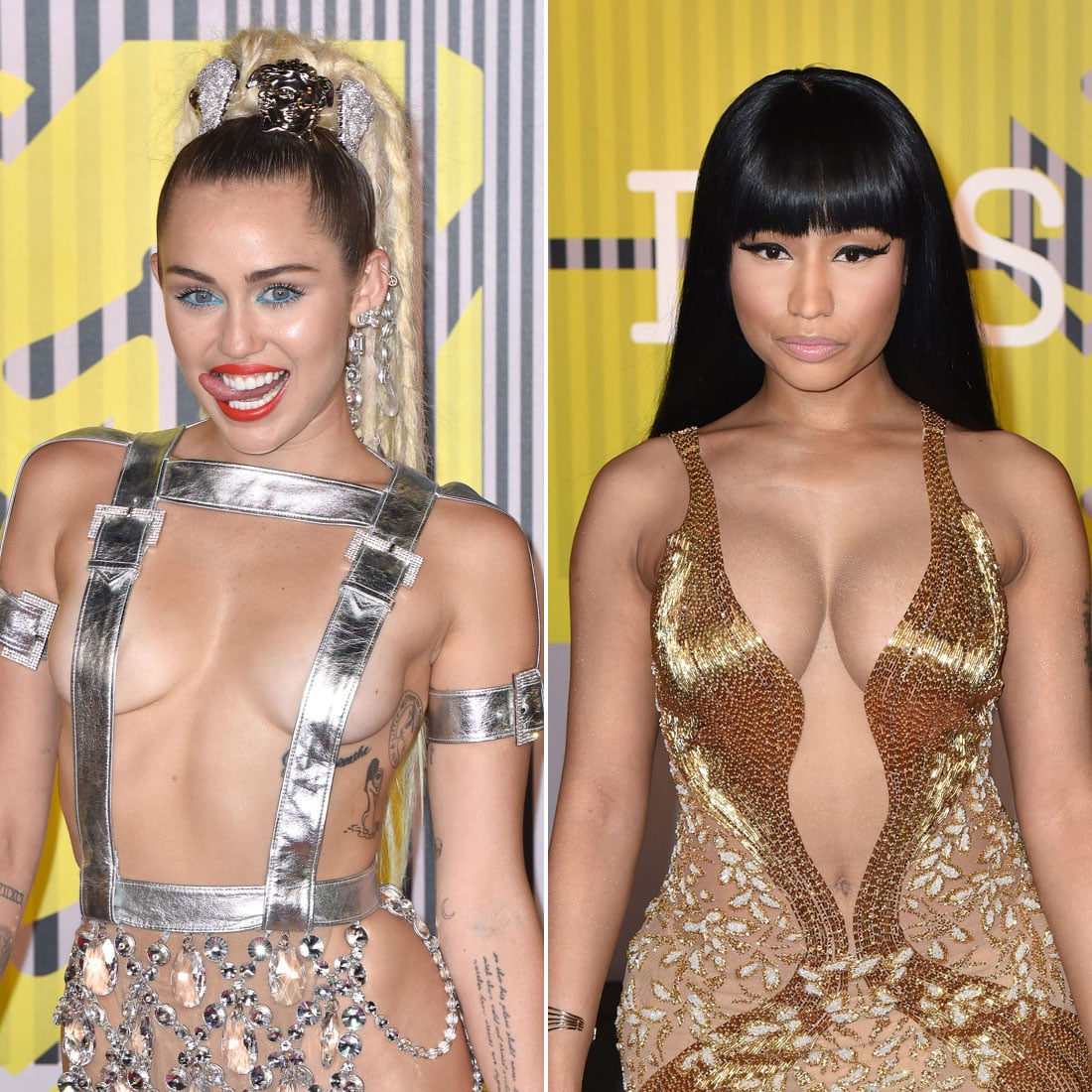 Nicki Minaj and Miley Cyrus made headlines in August for their feud at the MTV Video Music Awards, but while the show is in the past, their back-and-forth is not. Prior to hosting the show on Aug. 30, Miley gave an interview to The New York Times and criticized Nicki for getting into a Twitter feud with Taylor Swift over the fact that not enough black vocalists were nominated for video of the year. Miley went on to call the rapper "not too kind."
Nicki, who famously said, "Miley, what's good?" on stage during the show, spoke about the moment to The New York Times for its Culture issue. "The fact that you feel upset about me speaking on something that affects black women makes me feel like you have some big balls. You're in videos with black men, and you're bringing out black women on your stages, but you don't want to know how black women feel about something that's so important? Come on, you can't want the good without the bad. If you want to enjoy our culture and our lifestyle, bond with us, dance with us, have fun with us, twerk with us, rap with us, then you should also want to know what affects us, what is bothering us, what we feel is unfair to us. You shouldn't not want to know that." Read the full article in the link above, and then check out 22 reactions to their feud that will have you laughing your ass off.