Pink on People's The Beautiful Issue Cover 2018
Pink Celebrates Being People's The Beautiful Issue Cover Girl: "I Feel More Beautiful"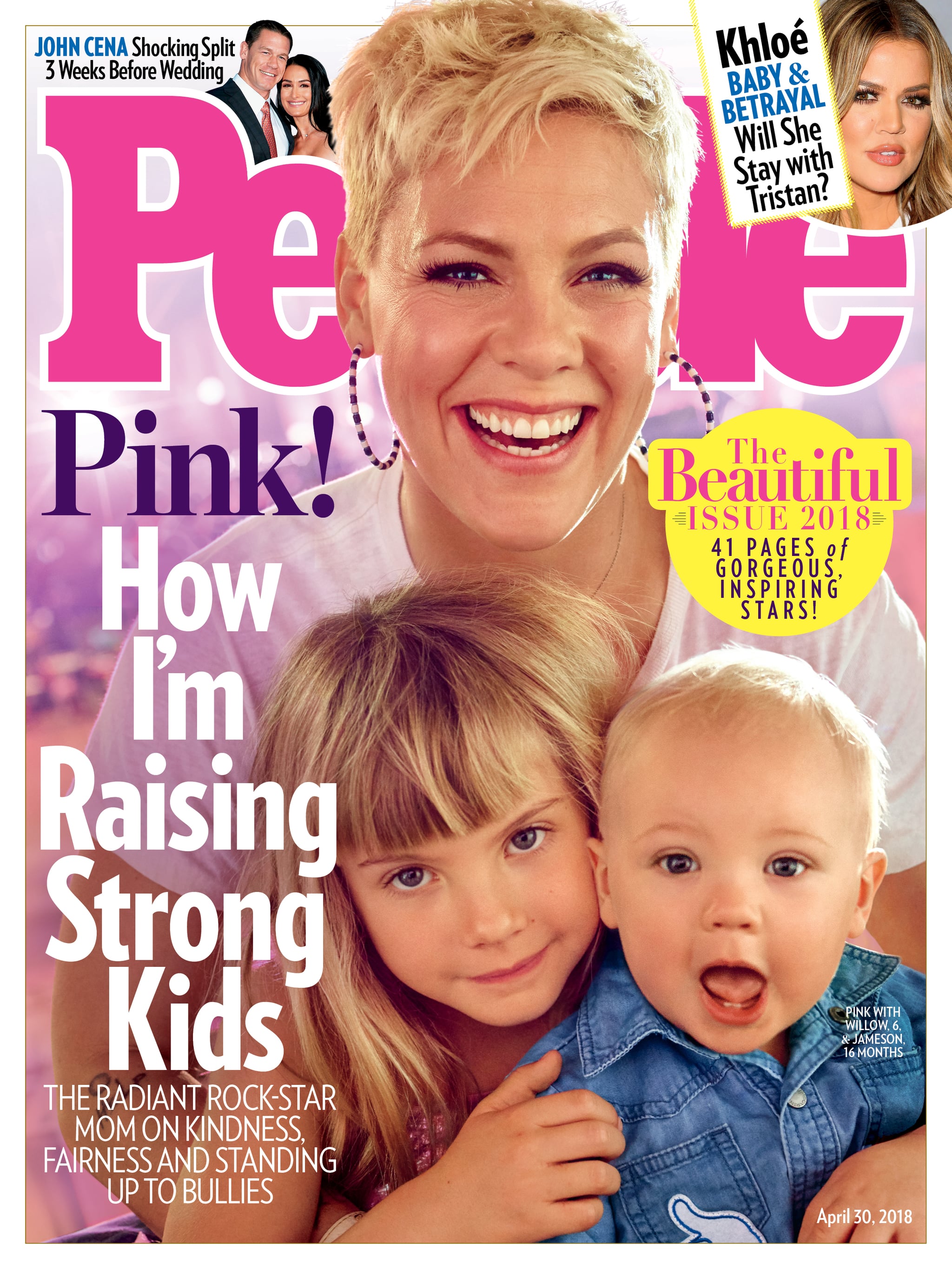 Image Source: Peggy Sirota for PEOPLE
Pink admits she's feeling "more beautiful" this morning. The 38-year-old singer landed the cover of People's The Beautiful Issue on Wednesday and shared her excitement with Ellen DeGeneres shortly after the news broke. The proud mom of two Skyped in for an interview on The Ellen Show and recalled her reaction when she first got the call. "I laughed out loud," she stated. "I immediately turned to whoever was in the room and said, 'Did you ever think this was as good as it gets?'"
Pink continued, "I love the way things are changing. And I love that our perception of beauty has completely been knocked on its head . . . It's all different shades, it's all different sizes. It means whatever it means to you." The singer also toted her cover as a shift in the right direction. "[I]t's a wonderful time that we're celebrating all different kinds of people."
After Ellen sung her praises, calling the daredevil performer "beautiful on the outside [and] more beautiful on the inside," Pink joked that she believes the real reason she was chosen is because of her adorable children. "I think, honestly, it was Jameson and Willow that secured that deal for me."
Pink also poked fun at her 1-year-old son's open-mouthed facial expression. "I'm wondering if in 20 years if Jameson's gonna be upset about his first cover." Watch their interview below to hear what 6-year-old Willow thinks about her mom's cover.