Princess Charlotte's Net Worth
Princess Charlotte Is Worth More Than Prince George — and Here's Why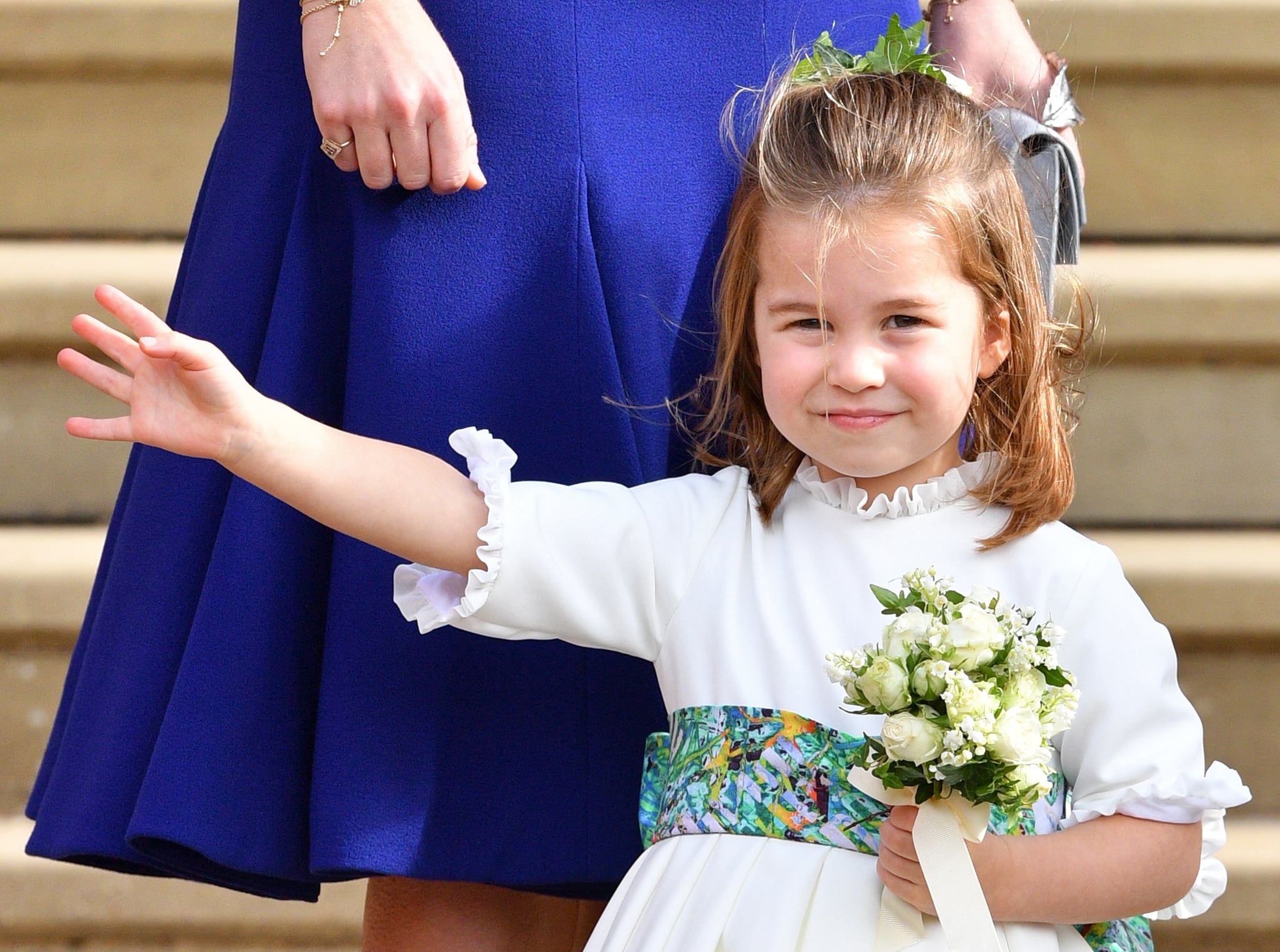 Princess Charlotte might be the middle child of Prince William and Kate Middleton, but she is No. 1 when it comes to her net worth, which was estimated around $5 billion the year she was born. From the moment the little princess was born, she's been following in her mother's footsteps by creating a craze with her style and the amount of fans she's acquired — and her monetary value shows it.
At the young age of 4 years old, Princess Charlotte is doing her own thing and proving that being her mom's mini me is paying off. In fact, from the moment she was born, her net worth was estimated to be higher that her big brother, Prince George, who stands to inherit the throne someday. Well, she's a mini Kate for starters, which means her fashion statements are bringing in the big bucks for the UK economy.
In 2015, the year Charlotte was born, CNN reported that the princess was worth nearly $5 billion based on a report by Brand Finance. Four months after her birth, Brand Finance estimated that the "Charlotte Effect," which is very similar to the "Kate Effect" and the "Meghan Effect," brought in $150 million in revenue for the country.
"The unofficial endorsement of Charlotte, George, and Kate in particular has a profound financial effect running into millions annually," CEO David Haigh said at the time.
By Fall of 2018, the princess's net worth came in at about an estimated $4.3 billion based again on Brand Finance reports, according to Insider. Reader's Digest reported her still at the $5 billion mark, and while both of these numbers are staggering based on how young Charlotte is, compared to her big brother, George, it's even more impressive.
The future king of England has a net worth of an estimated $3.2 billion to $3.6 billion as of last year, according to Insider and Reader's Digest, meaning that in the case of sibling rivalry, Charlotte is a clear winner.
"These numbers are projections of what the royal children could bring the UK economy in their lifetimes, assuming they will continue to have the same positive effect," Brand Finance Communications Manager Sehr Sarwar told Insider.
"The royal children have a positive impact on the sales of particular clothes and toys brands they wear or play with," Haigh said in a statement in 2018. "In this sense, they have a very similar effect on brands as their mother, the Duchess of Cambridge, who has a real Midas touch . . . everything she touches turns into gold."
No matter how you break it down, all of the Duke and Duchess of Cambridge's children have a staggering net worth and none of them are even 10 years old yet. When the youngest of their children, Prince Louis, was born — literally on the day he was born — he was estimated to add $70 million to the family's net worth, so he's kind of a big deal as well.
Plus, their cousin Archie Harrison Mountbatten-Windsor, the firstborn son of Prince Harry and his wife, Meghan Markle, was estimated to bring in $65 million to $91 million in revenue based on baby souvenirs right after he was born. These numbers don't include what he's sure to bring in during the first few years of his life abroad, either.