Rihanna's Comments on CBS Sports
Rihanna Lashes Out at CBS For "Penalizing" Her Over the Ray Rice Scandal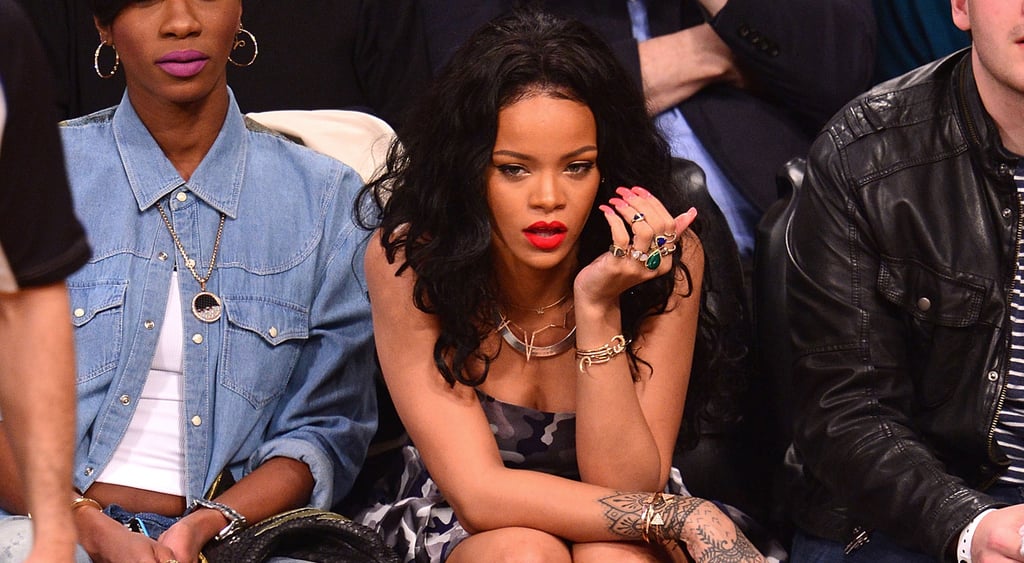 Rihanna has a few choice words for CBS after the network pulled her song "Run This Town" from its intro for the inaugural broadcast of Thursday Night Football last week. At the time, CBS said that it wanted to set a different tone for the introduction of the show in light of the still-simmering Ray Rice controversy. (The network also pulled a comedy sketch that was supposed to air during the pregame show.) However, some critics felt it was an odd choice to pull a song by Rihanna, who is herself a victim of domestic violence, at the hands of her ex-boyfriend Chris Brown. Now, according to Rihanna, CBS wants to reinstate her song into the show's intro, but she is having none of it. "CBS you pulled my song last week, now you wanna slide it back in this Thursday," Ri tweeted on Tuesday. "NO, f*ck you! Y'all are sad for penalizing me for this." She also added, "The audacity." CBS responded to Rihanna's tweets by claiming that they weren't intending to use "Run This Town" for their future broadcasts:
"Beginning this Thursday, we will be moving in a different direction with some elements of our Thursday Night Football open. We will be using our newly created Thursday Night Football theme music to open our game broadcast"
The NFL has been struggling with a PR nightmare following the release of new footage that shows former Baltimore Ravens player Ray Rice beating his then-fiancée in an elevator earlier this year. The Ravens dropped Ray following the release of the new video, but the team had already been experiencing backlash after giving him a two-game suspension when he was charged with domestic violence for the incident back in February. The NFL also claimed that it had not seen the new video until its online release earlier this month, but there are some reports that contradict the league's claims.