Rosie O'Donnell Responds to Elisabeth Hasselbeck 2014
Rosie O'Donnell Is Returning to The View!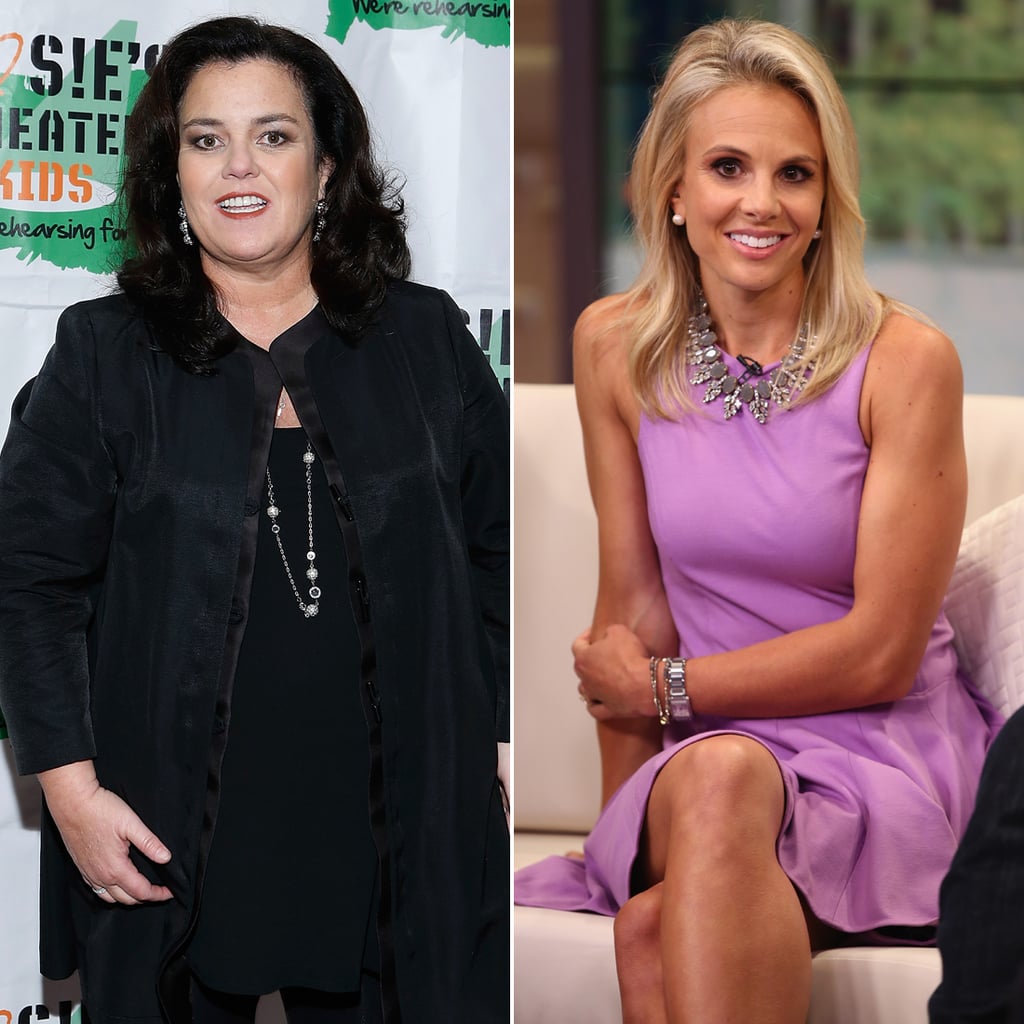 On Thursday, ABC finally confirmed reports that Rosie O'Donnell will return to cohost The View with moderator Whoopi Goldberg, though the comedienne was already commenting on hot topics before the official announcement. On Wednesday, Rosie replied to a handful of tweets about the show, and in the process dropped a few hints about her future on TV's most controversial roundtable. When asked about potentially working with executive producer Bill Geddie, who was reportedly let go from the program with cohosts Jenny McCarthy and Sherri Shepherd, Rosie replied, "Stay tuned."
@tommyomalley - stay tuned -

— ROSIE (@Rosie) July 10, 2014
Most of Rosie's tweets were in response to questions about Elisabeth Hasselbeck. It's been more than seven years since Rosie and Elisabeth grabbed headlines for their split-screen argument on the daytime talker, and it seems time has not healed all wounds. Elisabeth, a cohost of Fox and Friends on Fox News Channel, called into the program from her "staycation" on Wednesday to share her thoughts on Rosie's rumored return. "Talk about not securing the border. Here in comes to The View the very woman who spit in the face of our military, spit in the face of her own network and really in the face of a person who stood by her and had civilized debates for the time that she was there," Elisabeth said. Rosie first responded to Elisabeth's comments with a one-word tweet: "Shocking."
@etnow @ehasselbeck - shocking

— ROSIE (@Rosie) July 9, 2014
Elisabeth jumped ship from ABC to Fox News last July but returned to The View in May to honor Barbara Walters's farewell episode. All 11 former cohosts, including Rosie, were on hand. According to Elisabeth, it was all a sign of things to come. "I do believe this has been in the works for a long, long time," she said. "[For Rosie] to have such ease the day of Barbara's goodbye show was shocking to me. She walked around with a lot of control. . . . Would you think that the woman who left the way that she did would be producing Barbara's goodbye show? Here's the shocker: it was actually [Rosie's] hello show." Rosie replied to a viewer who questioned Elisabeth's take on the episode, saying Elisabeth greeted her by asking for a selfie.
@ellenrja - excellent comment - she was hiding in her dressing room - til i walked right in and said hello - her reply LETS TAKE A SELFIE !!

— ROSIE (@Rosie) July 10, 2014
Rosie also took aim at Elisabeth's comments about her views of armed forces.
@MatPat82 - think she has donated any money to the armed services ???? Hmmmmm

— ROSIE (@Rosie) July 10, 2014
Rosie and Elisabeth aren't the only ones voicing their opinions. Joy Behar, Rosie and Elisabeth's former cohost and a staple on The View for 14 years, criticized Elisabeth for her "hate-filled" comments on CNN on Wednesday night. "What does she mean by that? And isn't it kind of a nasty thing to say about somebody who basically is a good person?" Joy also drew attention to Rosie's son Parker, who is pursuing a career in the military and attending the Citadel. Meanwhile, Elisabeth has remained mum about Joy and Rosie's reactions.
Hear the rest of Joy's thoughts in the following video:
Watch the video below to hear Elisabeth's reaction in its entirety: