Are Royals Allowed to Have Social Media?
The Rule About Royals and Personal Social Media Accounts Actually Makes a Lot of Sense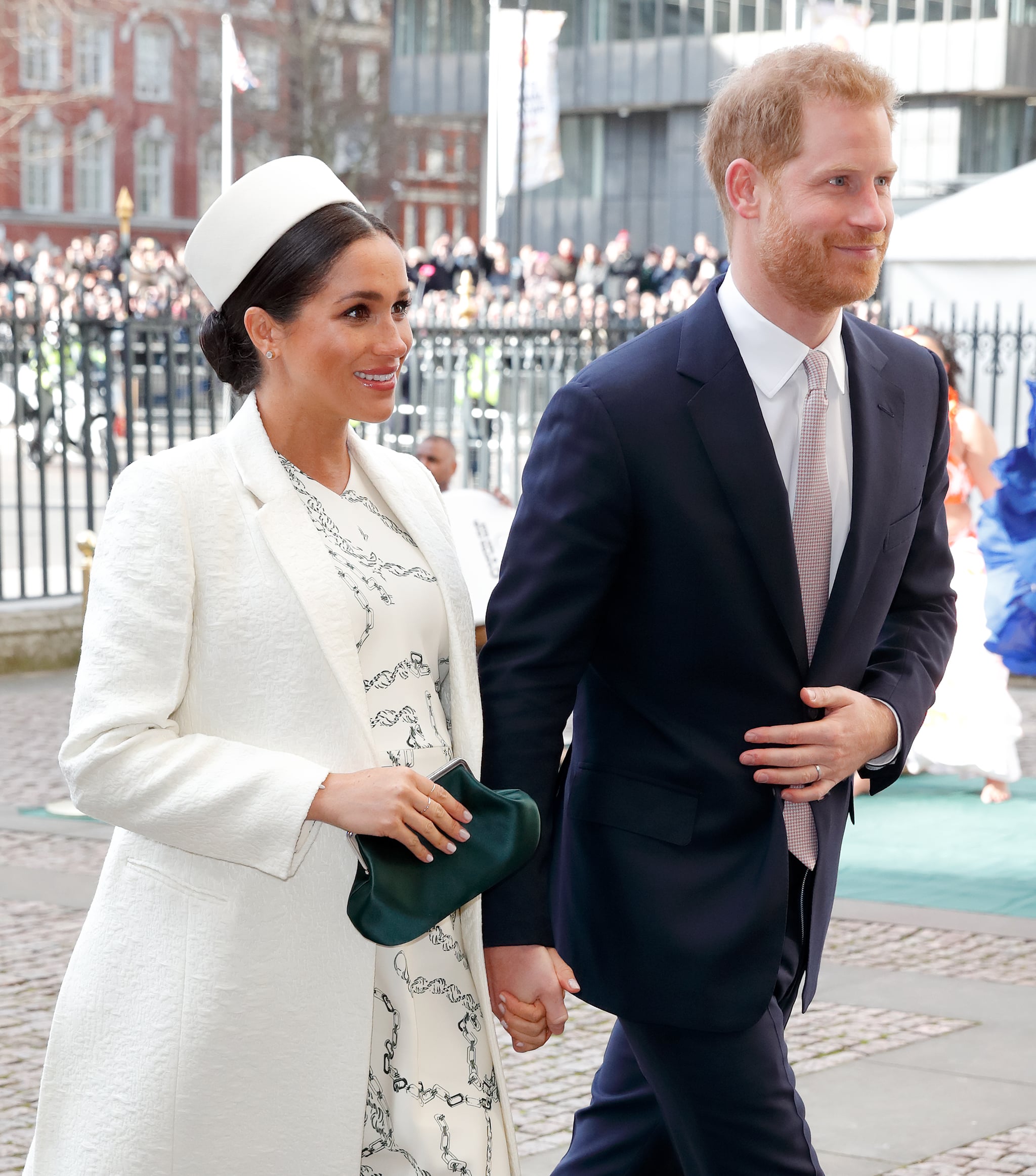 In an ideal world, all of our favorite royal family members would have their own social media accounts so we could follow every minute of their private lives, but unfortunately, that's never going to happen. Officially, the family only uses three social media accounts, which includes Twitter, Facebook, and Instagram: @TheRoyalFamily (for all working members of the royal family, including Queen Elizabeth), @ClarenceHouse (for Prince Charles and Camilla), and @KensingtonRoyal (for Prince William and Kate Middleton, as well as Prince Harry and Meghan Markle). We were all as heartbroken as Meghan Markle probably was when the duchess deactivated all of her personal accounts, but there's a good reason why the royals don't maintain their own pages: social media only opens royals up to unnecessary scrutiny.
When the former Suits star disappeared from Instagram back in January of 2018, fans began to question what the deal was with royals and personal social media accounts. According to Harry: Life, Loss, and Love author Katie Nicholl, Meghan wasn't actually forced to get rid of her personal social media accounts. Instead, she was probably just given a strong recommendation to do so, as the royal family is understandably concerned with maintaining their privacy. As Nicholl explained to In Style, Meghan's lifestyle blog, The Tig, was a big part of the concern. "When you write a blog such as The Tig, you do end up giving quite a lot of yourself away," she said. "You do end up inviting the cameras into your private life." The unspoken rule about social media isn't about controlling the royals — it's simply about attempting to control the public's perception of the royals' private lives.
For the most part, members of the British Royal Family rely on a social media manager to update their official royal profiles, with the feeds featuring news and announcements pertaining to the family. Though there have previously been rumors that Prince Harry had a private Instagram, he has publicly criticized the use of social media in the past. During a visit to Copenhagen in October of 2017, the prince spoke about the impact social media can have on a person's mental health. "People are spending far too much time online and it's like a mental running machine that they can't get off," he explained. Prince Harry's older brother, William, has also criticized excessive use of social media, saying at a gala hosted by The Children's Trust back in November of 2018, "There is a sense of being 'on call' 24/7 through social media . . . It can all take its toll."
The only royal who currently has an official, verified, public Instagram account is Princess Eugenie who — because she and her sister Princess Beatrice are not "working royals" — is exempted from the no-personal-social-media rule. You definitely won't find anything scandalous on her page, however — Eugenie uses her account to post cute throwbacks of herself and Beatrice, as well as some cute current pics that include her mother, Sarah Ferguson. Princess Beatrice prefers Twitter, and she tweets content similar to what her sister posts on Instagram.