Will Smith and Jada Pinkett Smith Divorce Rumors
Will and Jada Respond to Divorce Rumors, Call Each Other "King" and "Queen"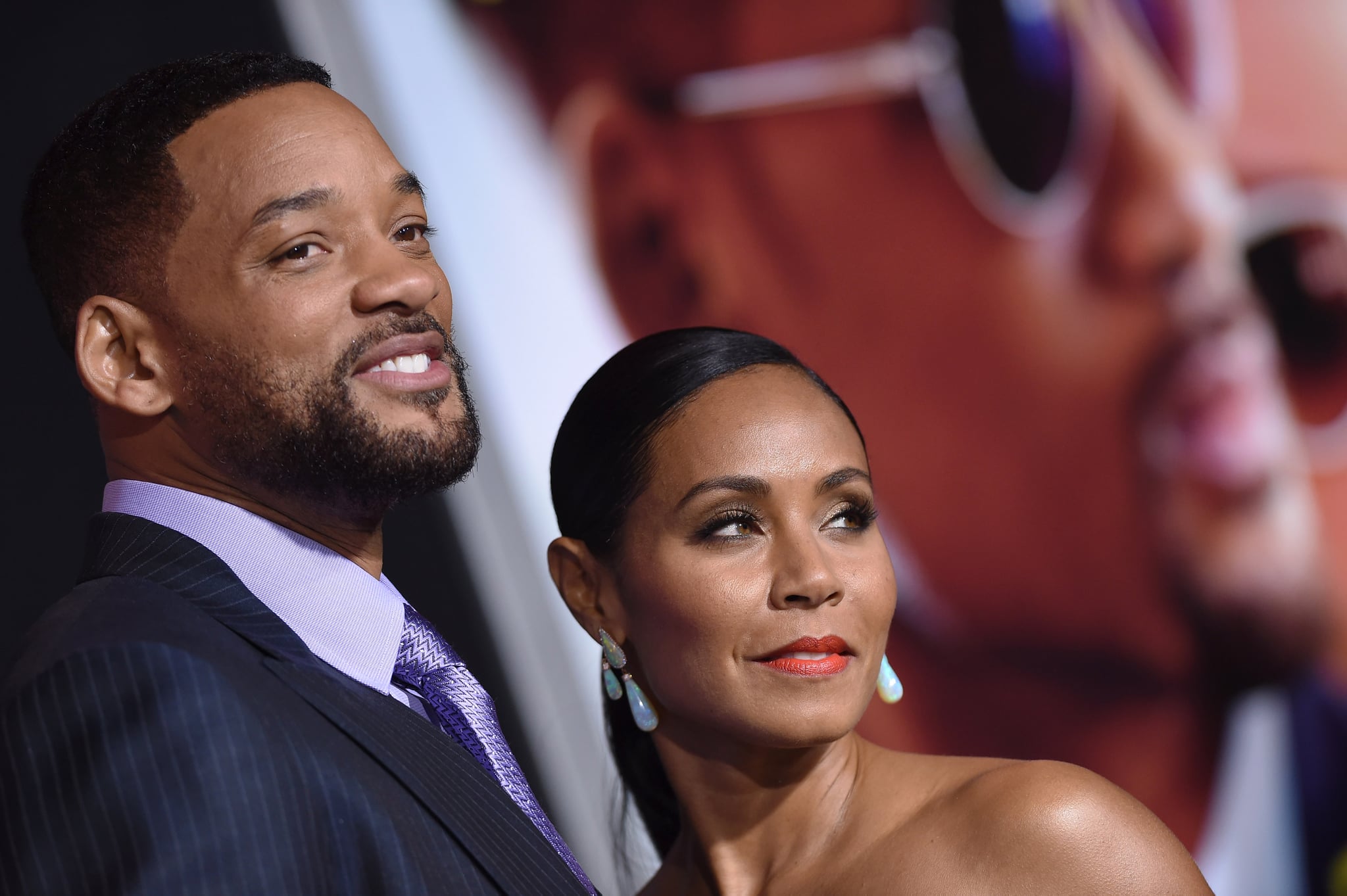 Will Smith and his wife, Jada Pinkett Smith, were the subject of some pesky divorce rumors this week after multiple outlets reported that the couple, who have been married for 17 years, were planning to split. Some reports even alleged that Will and Jada were drafting up their secret divorce deal and worked out a "confidential settlement" to protect their nearly $240 million fortune and prepare their children, Jaden and Willow, for the separation. Amid the rumors, Will took to Facebook on Monday to clear up any confusion — and while his hashtag game could use some work, his statement is still pretty badass:
Under normal circumstances, I don't usually respond to foolishness. (Because it's contagious) But, so many people have...

Posted by Will Smith on Monday, August 3, 2015
Jada soon responded with the following tweet:
My king has spoken.

— Jada Pinkett Smith (@jadapsmith) August 3, 2015
So basically . . .