Sophie Turner's Rabbit Tattoo
Sophie Turner's Adorable New Tattoo Has the Internet Wondering WTF It Means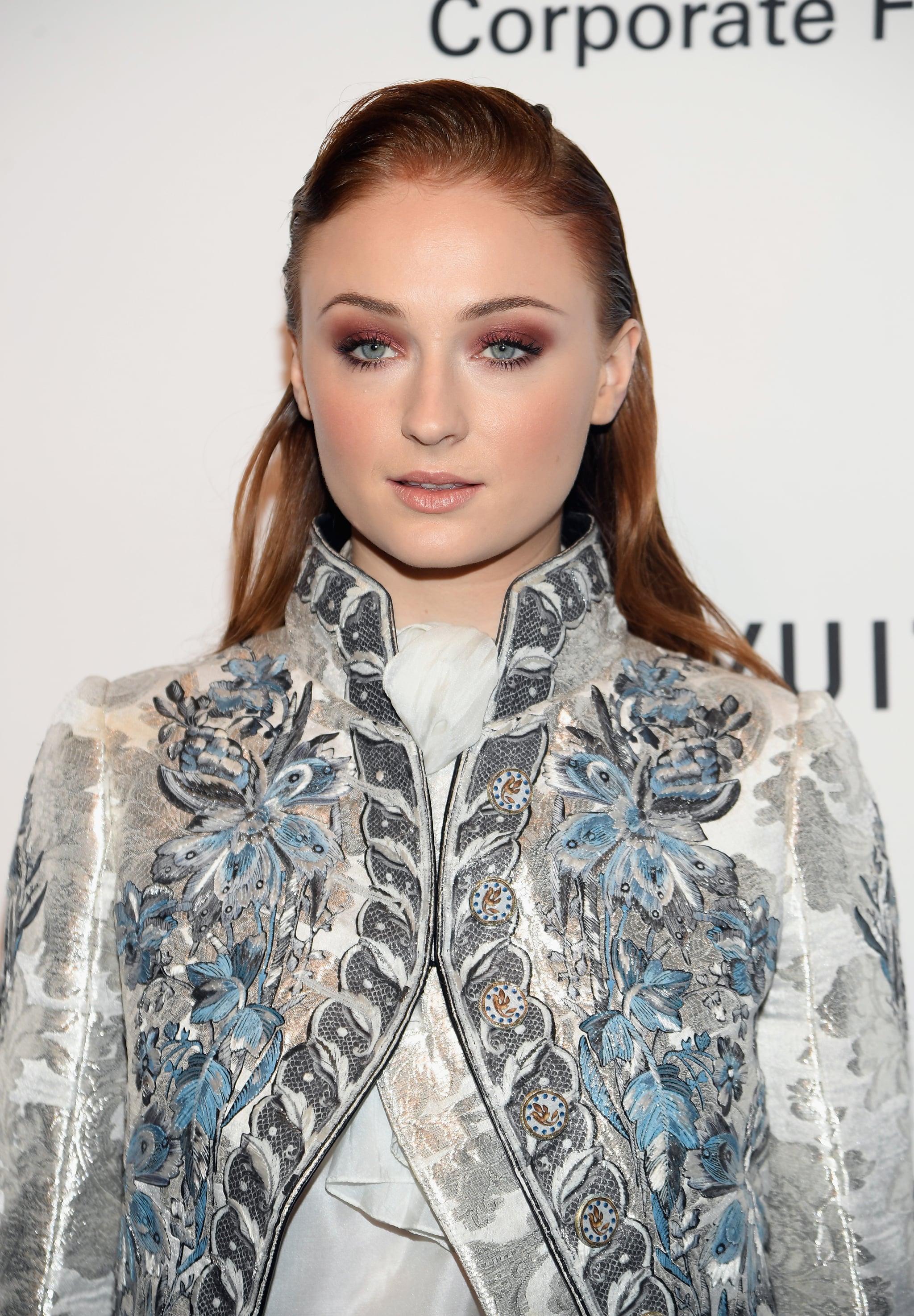 Image Source: Getty / Dimitrios Kambouris
That Sansa Stark just loves to keep us on our toes! On Monday, Sophie Turner took to Instagram to flaunt a new tattoo of a mysterious rabbit. While her fiancé, Joe Jonas, debuted a stencil tattoo that fans are suspecting could be of Sophie, the 22-year-old Game of Thrones actress has fans searching for answers to what her rabbit tattoo could mean. The tattoos were done by Toronto-based tattoo artist Curt Montgomery.
So, what's the deal with this rabbit? Here's what we're thinking: during Sophie and Joe's first Halloween together in October 2016, she dressed as a rabbit with pink ears, while Joe went for a dalmatian look. It's possible the tattoo is a tribute to this special night between them. Many Instagram users are commenting that it looks like Puerto Rican singer Bad Bunny's logo, and even more people are suspecting it looks like a character from the Overwatch video game known as D. Va . . . there's also the possibility that Sophie simply just likes rabbits.
Regardless, Sophie's costar and close friend Maisie Williams is a fan of her new ink, commenting "Siiiick" on the photo. Sophie and Maisie got matching tattoos while filming Game of Thrones in September 2016. They had "07.08.09" tattooed on the inside of their arms, the date when they both found out they had been cast in the hit show. Thrones fans, check out these awesome tattoos inspired by the show.