Todd Fisher Quotes About Billie Lourd March 2017
Todd Fisher Calls Niece Billie Lourd a "Pretty Powerful Gal" Following Her Mother's Death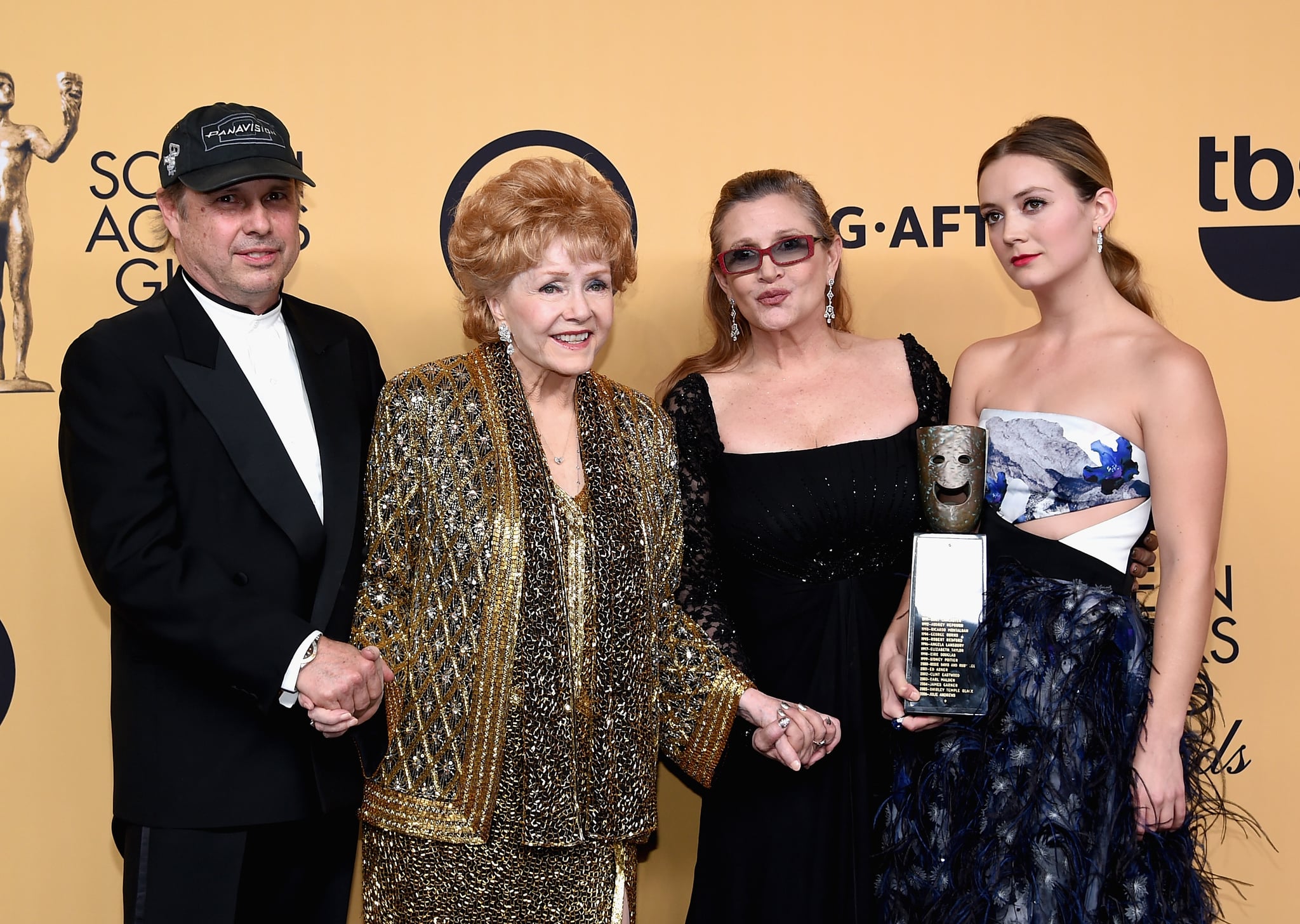 Billie Lourd encountered unbelievable tragedy in December when both her mother and her grandmother, Carrie Fisher and Debbie Reynolds, passed away within one day of each other. The 24-year-old Scream Queens star's uncle Todd Fisher recently sat down with Entertainment Tonight's Nancy O'Dell to give an update on how his niece is doing. "She's dealing with two gigantic losses," he said. "These two girls — my girls, my mother and my sister, were big, big personalities [with a] big influence on Billie, myself, many people . . . There's a vacuum in the room and she's feeling it and we're all feeling it . . . I'm letting [Billie] breathe, you know? She needs to breathe. She needs to step back from all of this loss."
The Star Wars actress, 60, suffered a heart attack while on a flight from London to LAX. Her mother died only one day later after having a stroke in LA at the age of 84. "When I was standing in the room the day after my sister died and we're in the hospital and my mother was dying, I mean, I was more heartbroken watching my niece than I was for myself," Todd continued. "It was heart wrenching. The idea that somebody would have to deal with that kind of a loss back to back, moment to moment — I mean we'd just had this horrible loss and then here you are just a handful of hours later standing in a different hospital in a different room. It was astounding."
Since Carrie and Debbie's deaths, Billie's been staying positive on social media, posting throwback photos of her family and spending quality time with boyfriend Taylor Lautner. It's a strength she no doubt gets from her mom. "She's also genetically Carrie and Debbie," Todd added, while also thanking her father for his help in getting Billie through this difficult time. "I don't want to leave Bryan Lourd out of this. He's an awesome father and if it wasn't for him right now, we would be in a much tougher position. He has supported her beautifully. [But] you take those genes, and I think you've created a pretty powerful gal . . . She is a lot more like my mother even than Carrie. You know, she's a little like Carrie but she's a lot like my mother, which means she's going to be another Molly Brown."