Victoria and Abdul True Story
The Fascinating True Story Behind Victoria and Abdul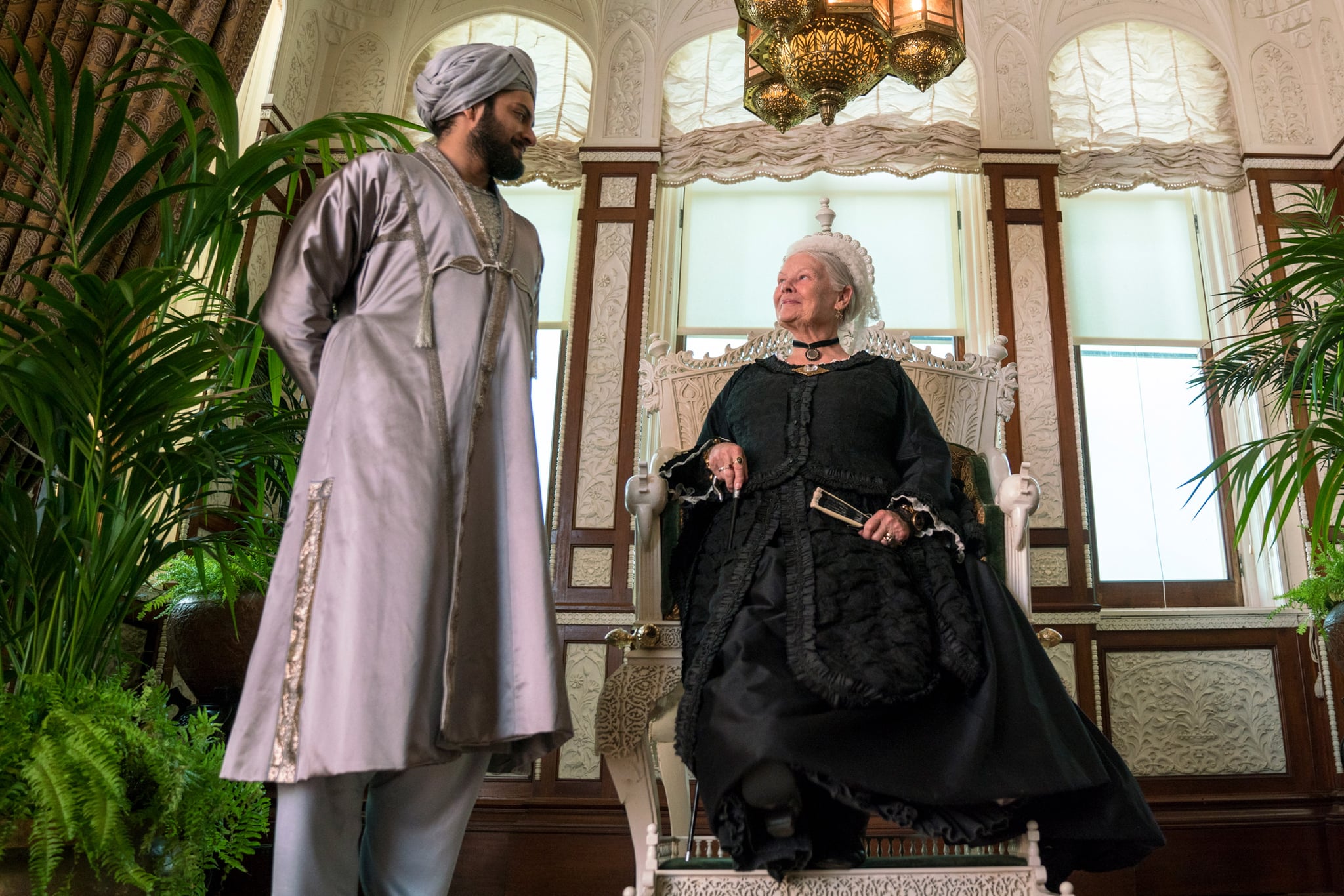 Judi Dench is stepping back into the shoes of Queen Victoria in Focus Features's biographical drama Victoria and Abdul. While not much was previously known about Victoria's Indian attendant Abdul Karim (played by Ali Fazal), the film is shedding new light on his close bond with the queen, the royal court's disapproval of their friendship, and the lasting impression Victoria had on him before her death. Keep reading for the fascinating true story of Queen Victoria and her "Munshi" Abdul.
Humble Beginnings
According to Shrabani Basu, the historian who uncovered Abdul's personal diary, the two first met during the Golden Jubilee in 1887, where Abdul served as one of the queen's Indian servants. He and the other servant, Mohamed Buxshe, were meant to "facilitate communication with Indian dignitaries and wait on the queen" during the celebration that marked the 50th anniversary of her accession. In Victoria's diary, she described Abdul as being "tall with a fine serious countenance" during their first encounter.
The Start of a Friendship
Following the Jubilee, the two men traveled with Victoria to her Summer home on the Isle of Wight. It was there that Abdul wowed the queen with his impressive cooking skills by making her chicken curry with dal and pilau. According to Victoria biographer A.N. Wilson, she enjoyed it so much, she actually added it to her regular meal rotation. Apparently, food really is the way to a person's heart. Also intrigued by Indian culture, Victoria enlisted Abdul to teach her Urdu, which was known as Hindustani at the time. Their lessons soon developed into personal letters to each other.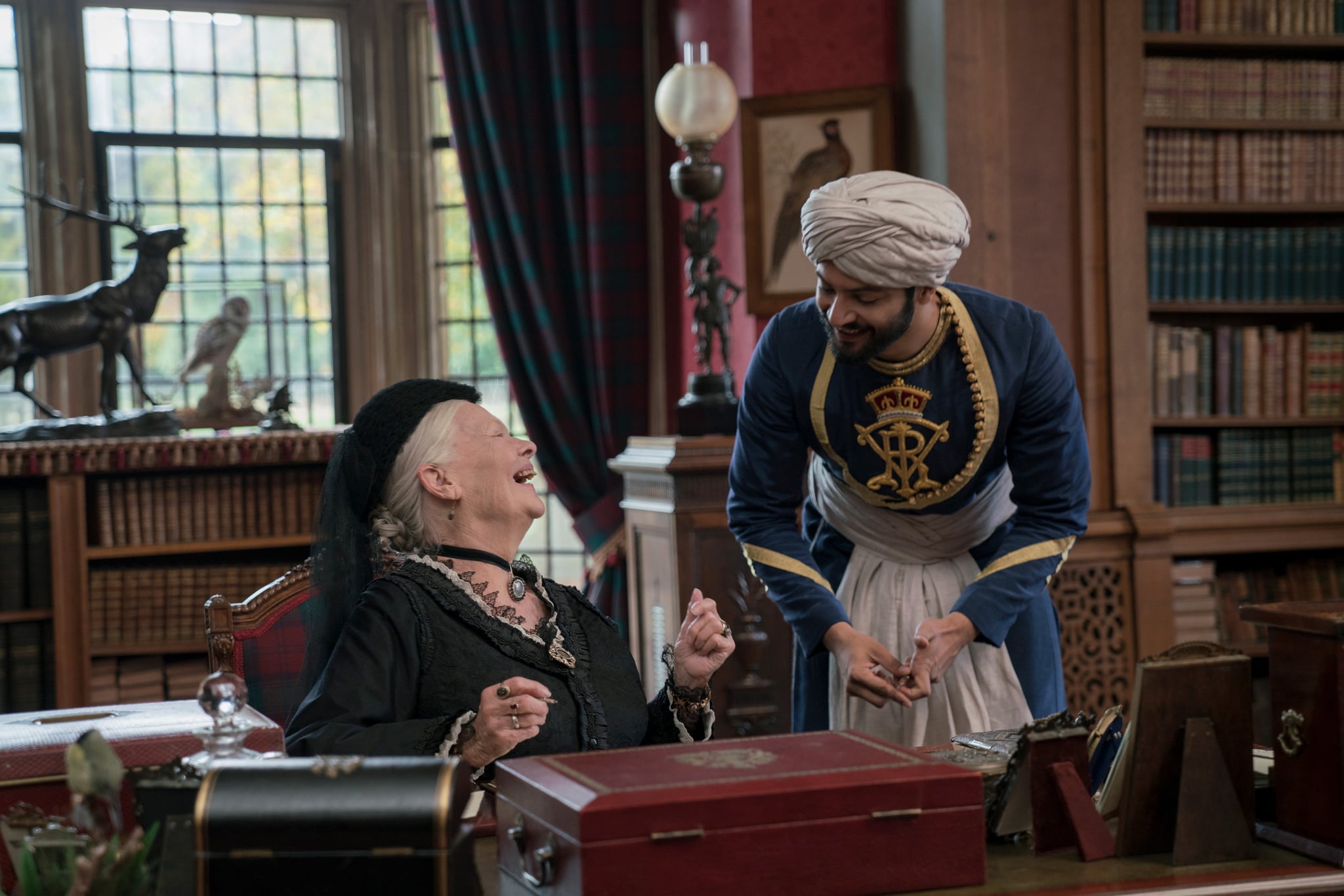 Growing Closer
Much to the dismay of the royal court, their friendship only escalated when Victoria promoted him to "Munshi and Indian Clerk to the Queen Empress." See, this wasn't the first time that Victoria had grown close with one of her servants. After her husband's death in 1861, she bonded with her Scottish servant, John Brown, so much that a few members of the court jokingly called her "Mrs. Brown." (Judi Dench also played Victoria in the telling of that story in 1997). While Victoria and Abdul's relationship was purely platonic — the queen often signed her letters "your loving mother" and "your closest friend" — it's clear they had a very special bond. Not only did Victoria allow Abdul to bring his wife and several of his family members to England to stay at Windsor Castle, but she also gave him "several royal residences" and a piece of land in Agra.
A Tragic End
The royal court, specifically Victoria's son Edward VII, was extremely disapproving of the queen and Abdul's friendship, right until her death on Jan. 22, 1901. While Edward adhered to his mother's request to let Abdul attend her funeral at Windsor Castle, he followed up by seizing his letters from the queen, burning them, and forcing him to return to Agra. He stayed there until his death in 1909.