Walmart Yodel Boy Meets Justin Bieber at Coachella
It's 2018, So of Course the Walmart Yodel Boy Performed at Coachella and Met Justin Bieber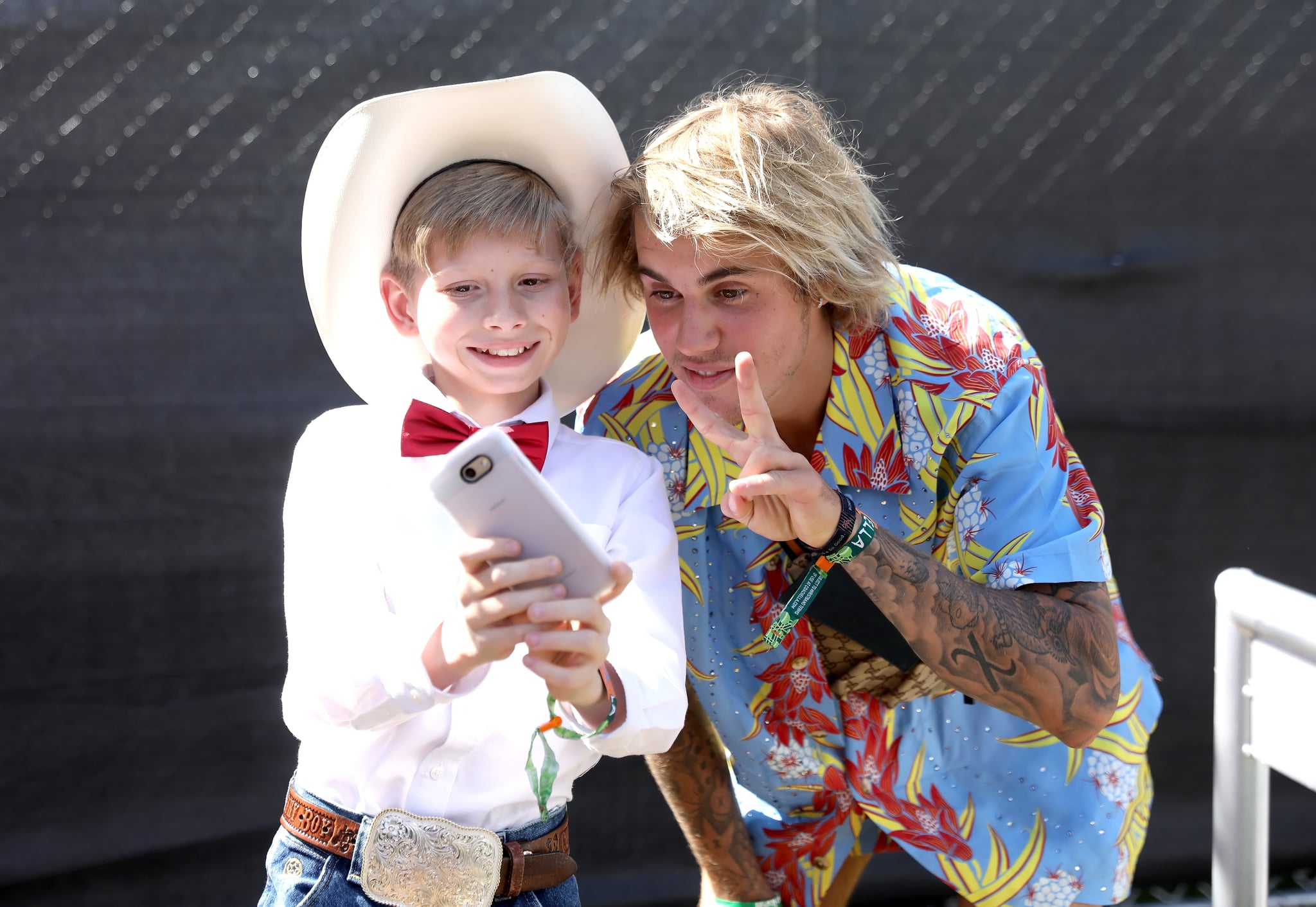 The meme has become the master. Viral sensation Mason Ramsey, aka the Walmart Yodel Boy, made his Coachella debut on April 13, causing the audience (and the internet) to lose their minds. After his singing video in Walmart took off, the 11-year-old appeared on The Ellen DeGeneres Show and was given the opportunity to perform at the Grand Ole Opry and now Coachella.
I just saw Walmart Yodel Boy perform at Coachella, my life is never going to be the same pic.twitter.com/JMnt5bjn3J

— Matt Samet (@MattSametEsq) April 13, 2018
During his set, DJ and producer Whethan brought Mason on stage — cowboy hat, belt buckle, and all. According to Mason's Instagram, he wanted to "bring the country to Coachella," and it looks like he succeeded! He also got the chance to meet a fan: festival-ready Justin Bieber. The 24-year-old singer also rose to stardom seemingly overnight early on in his career. The two shared a truly sweet interaction behind the scenes, with Justin telling Mason he's "so proud" of him, and asking about his flight and overall visit to California. He then smartly advised Mason to drink lots of water — they're in the middle of the desert, after all!