What Did Kate Middleton Do Before She Got Married?
What Did Kate Middleton Do Before Becoming a Royal?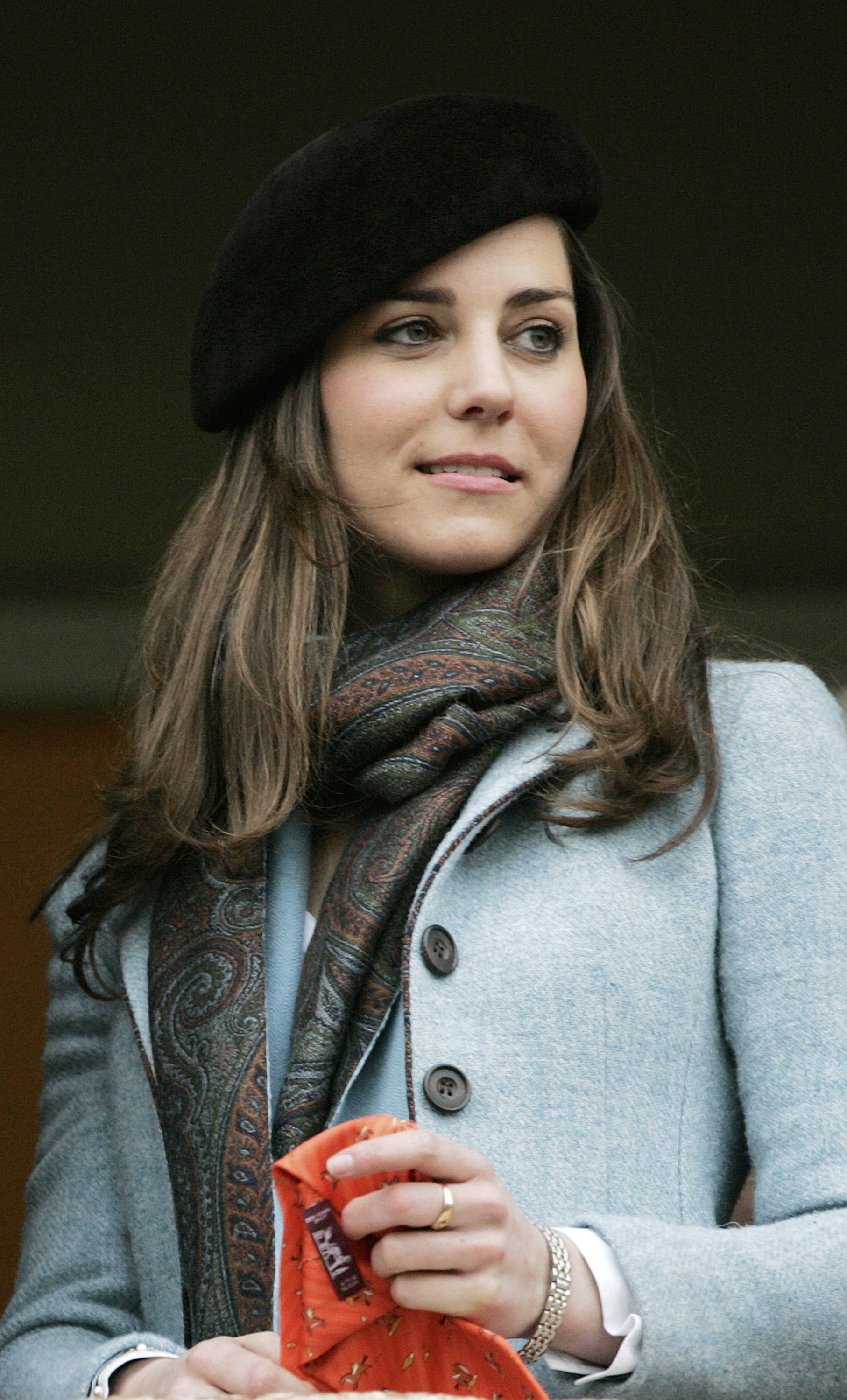 Image Source: Getty / Tim Graham
For most of us, Kate Middleton came into our lives officially when her engagement to Prince William was announced back in October 2010. When the couple married in April 2011, the world was introduced to the woman we now know as the duchess of Cambridge, a wife, humanitarian, mother of three, and of course, future queen. With all the information we've gotten about Kate's duties as duchess, we started thinking about what her life was like before she was thrust into the spotlight as a global icon. Sure, in a lot of ways she's changed since getting married (who hasn't?), but we have to believe that underneath her title, she's still the same old Kate. Here's what her royal highness was up to before she became a member of Britain's most famous family.
Working Girl
After graduating from the University of St. Andrews in Fife, Scotland, Kate accepted a position as an accessory buyer with British retailer Jigsaw. The chain's founder, Belle Robinson, has since revealed details about what Kate was like as an employee: "I was so impressed by her," she told The Standard in 2008. "She sat in the kitchen at lunchtime and chatted with everyone from the van drivers to the accounts girls. She wasn't precious."
In November 2007, Kate decided to leave Jigsaw and began working as a photographer, website designer, and marketing officer for her parents' event planning company, Party Pieces. The following year she launched a junior brand to the firm called First Birthdays, and continued to work with her family until January 2011, just months before she married William.
Sister, Sister
Postcollege, Kate moved into a flat on Old Church Street in London's exclusive Chelsea neighborhood with her sister Pippa; their parents, Carole and Michael Middleton, purchased the apartment in 2002 for all three of their children to live in. Pippa continued to reside there with their brother James well after Kate married Will and moved to a four-bedroom farmhouse on the Welsh island of Anglesey. Pippa recently moved out of the apartment to live nearby in a house with her fiancée, James Matthews.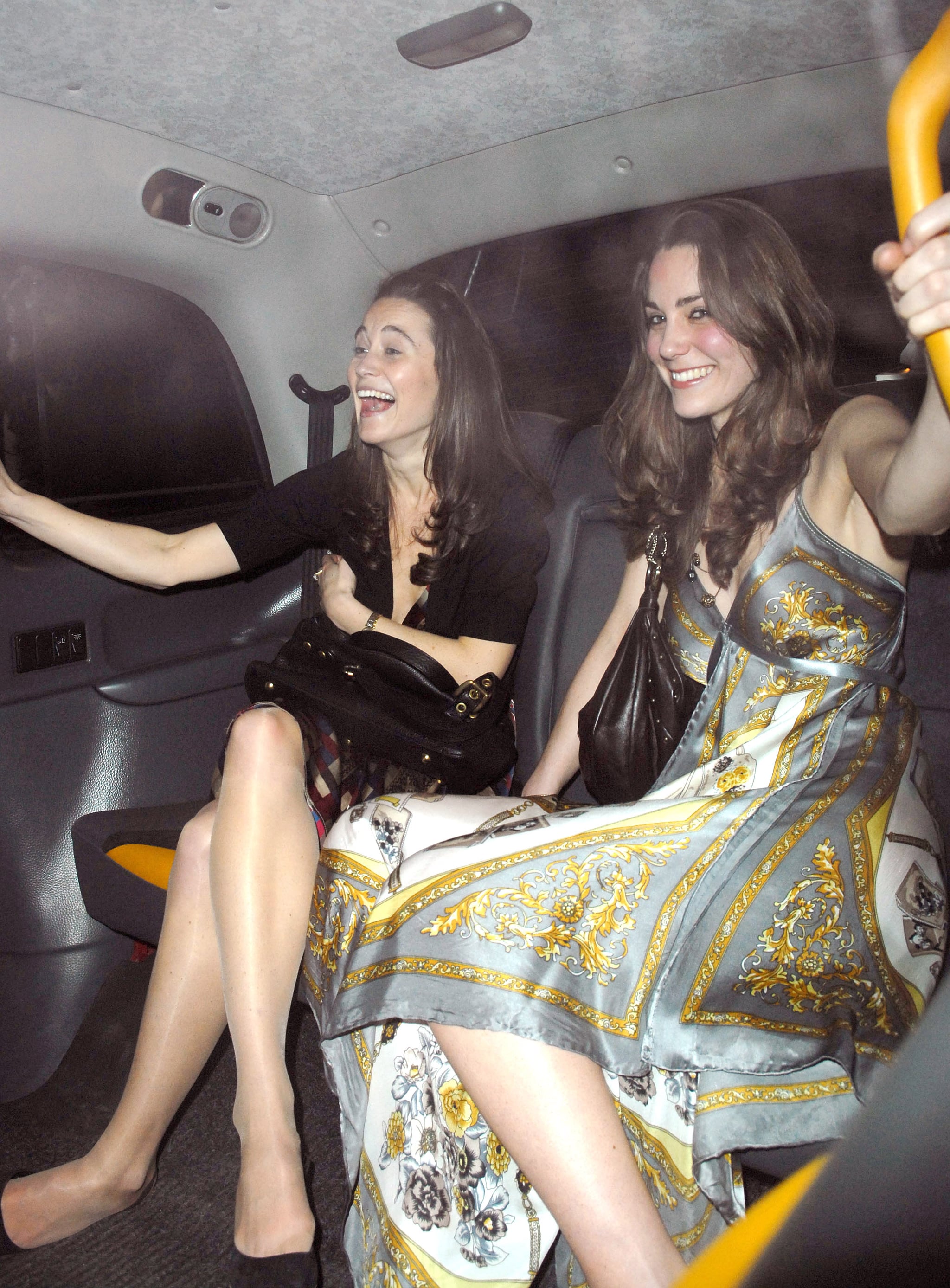 Image Source: Getty / Niki Nikolova
Girls Just Wanna Have Fun
Kate was just like any other young woman finding her footing after college: she went out for drinks with friends at London hotspots like Boujis, Mahiki, and Bunga Bunga; danced the night away at clubs, parties, and festivals; and attended high-profile events like book signings, charity events, and Wimbledon (she's still a fixture in the stands to this day). Kate would lunch at the Bluebird cafe around the corner from her Chelsea flat, shop at Marks & Spencer and Waitrose supermarkets, and ride her bike around town for exercise.
Standing by Her Man
Keep in mind that throughout this whole time, Kate was still dating Prince William — and had become something of a paparazzi darling since leaving the safe haven of their college campus. On her 25th birthday, Kate opened the front door of her flat to find over 30 photographers and local TV crews as she walked to her car. William wasn't happy about this, and Clarence House released a statement saying, "Prince William wants more than anything for the paparazzi to stop harassing her." It's a move that his younger brother Prince Harry recently took when it came to the harassment of his own girlfriend, actress Meghan Markle, and her family.
Despite the constant public attention, Kate dutifully attended William's polo matches and was by his side at the wedding of Camilla's daughter, Laura Parker Bowles, as well as the Princess Diana Memorial Concert that he and Harry threw in 2007. That year, the royal couple hit a rough patch and decided to part ways; they reunited in the Summer of 2010, and during a vacation in Kenya in October 2010, Prince William put a (very special) ring on it.