Pippa Middleton Wedding Plans
Everything We Know About Pippa Middleton's Wedding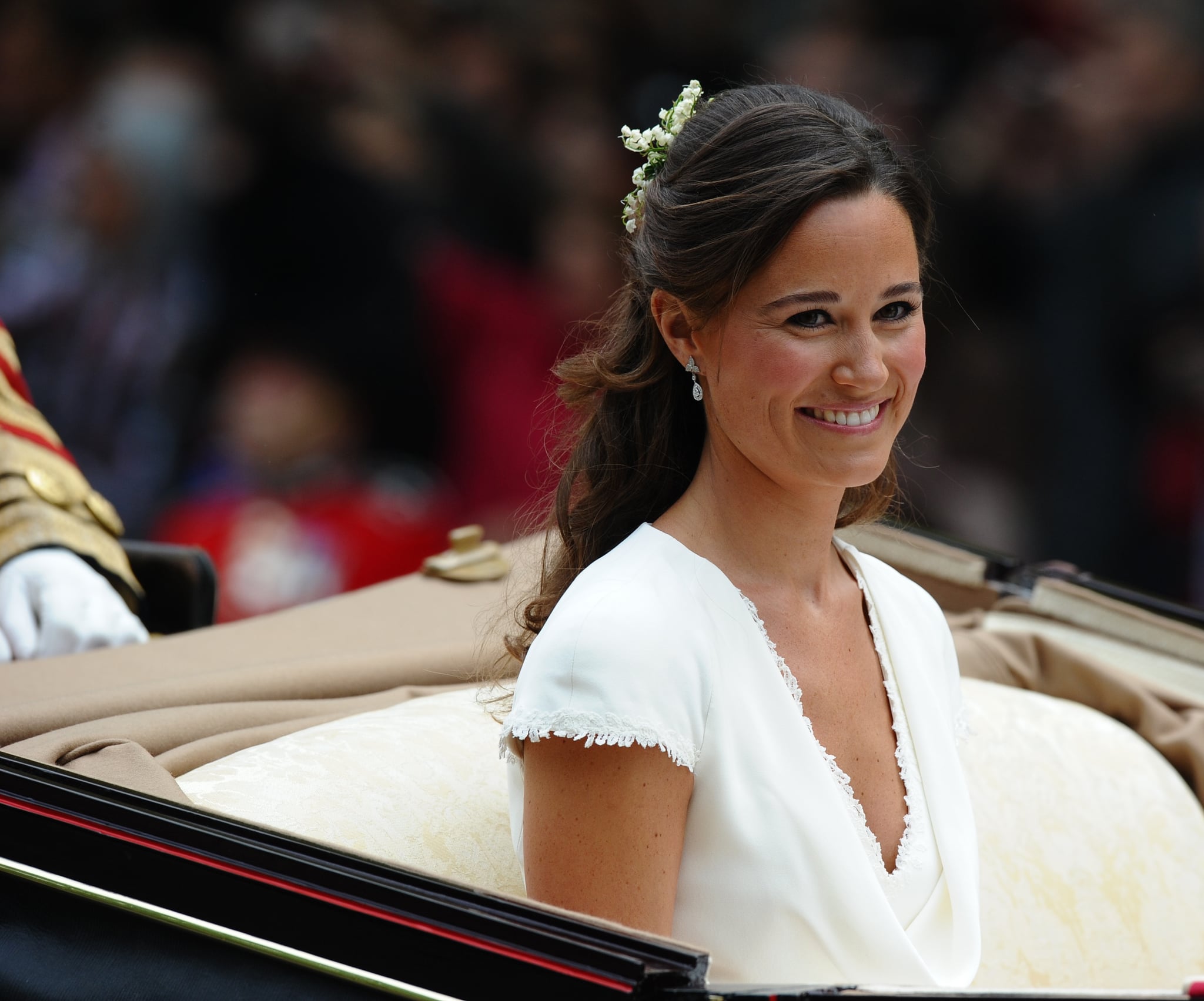 In July 2016, Pippa Middleton got engaged to her longtime beau, financier James Matthews, and it didn't take long for excitement to build about the prospect of another wedding fit for a princess (or, in this case, a princess's sister). We've gotten a handful of tidbits about the big event, so we're rounding them up here as we learn more. Here are all the details we have about Pippa's upcoming nuptials (so far).
The Date
Pippa and James are set to tie the knot on Saturday, May 20, 2017.
The Venue
The couple will say their vows at the St. Mark's Englefield in Berkshire, UK, officiated by Reverend Nick Wynne-Jones, the resident priest. After the couple walk down the aisle in the historic 12th-century church, wedding guests will travel the six miles to Carole and Michael Middleton's home in Bucklebury for a reception in their 18-acre garden.
The Invitations
Pippa and James snuck save the dates inside their guests' Christmas cards over the holidays. Discreet invitations from the sophisticated Mount Street printers in Mayfair are to be sent out soon.
The Dress
While details on Pippa's gown are scarce, designer Giles Deacon was spotted carrying garment bags into her home back in November, stirring reports that he would be creating the dress. Like many other brides-to-be, Pippa has "a folder of magazine cuttings and pictures she has taken" of the gowns and floral arrangements she likes best.
The Planning
A source told Us Weekly earlier this year that Pippa is a very hands-on bride-to-be — she is an event planner, after all. "Pippa has a specific vision and feels she's learned enough about planning to get stuck into it herself rather than handing it all over to a planner," the insider said. "She doesn't want it to be too expensive or look gaudy. Classic and elegant are two of the words she used to describe it." And speaking of elegant, Pippa's wedding cake is rumored to have cost $3,000 and will be grander than most gowns.
The Pre-Celebrations
In March, Pippa was joined by her sister for a ski trip in Maribel, France, as part of her hen do celebration. A friend told The Sun that the group "stayed in a really exclusive catered chalet with maids and a chef, who ensured that they were totally spoiled."
The (Royal) Wedding Party
While Kate has reportedly decided to opt out as an official member of Pippa's wedding party (she doesn't want to "upstage her sister"), she will attend with Prince William and likely do a reading at the ceremony. Her kids, Prince George and Princess Charlotte, will also be involved: Charlotte is going to be one of the flower girls, and George will act as a page boy. Traditional in British weddings, page boys usually carry the bride's train or bring the wedding bands up to the altar.
Pippa and Kate's brother, James Middleton, has a possible usher role, while James Matthews's younger brother Spencer, who starred on the British reality show Made in Chelsea, is said to be the best man. In early April, Kate and William were spotted leaving a low-key dinner with Pippa, James, and his brother and parents at their home in Chelsea. We probably can't look forward to the queen being in attendance, but Prince Harry is definitely on the guest list. At first, Pippa reportedly enforced a "no ring, no bring" rule at the ceremony, but she ended up bending the rules in a big way so that Harry's girlfriend, Suits star Meghan Markle, could attend.
Image Source: Getty / Paul Ellis / AFP