What Has Antoni From Queer Eye Said About His Addiction?
Queer Eye's Antoni Porowski Opened Up About His Struggle With Addiction, and We're So Inspired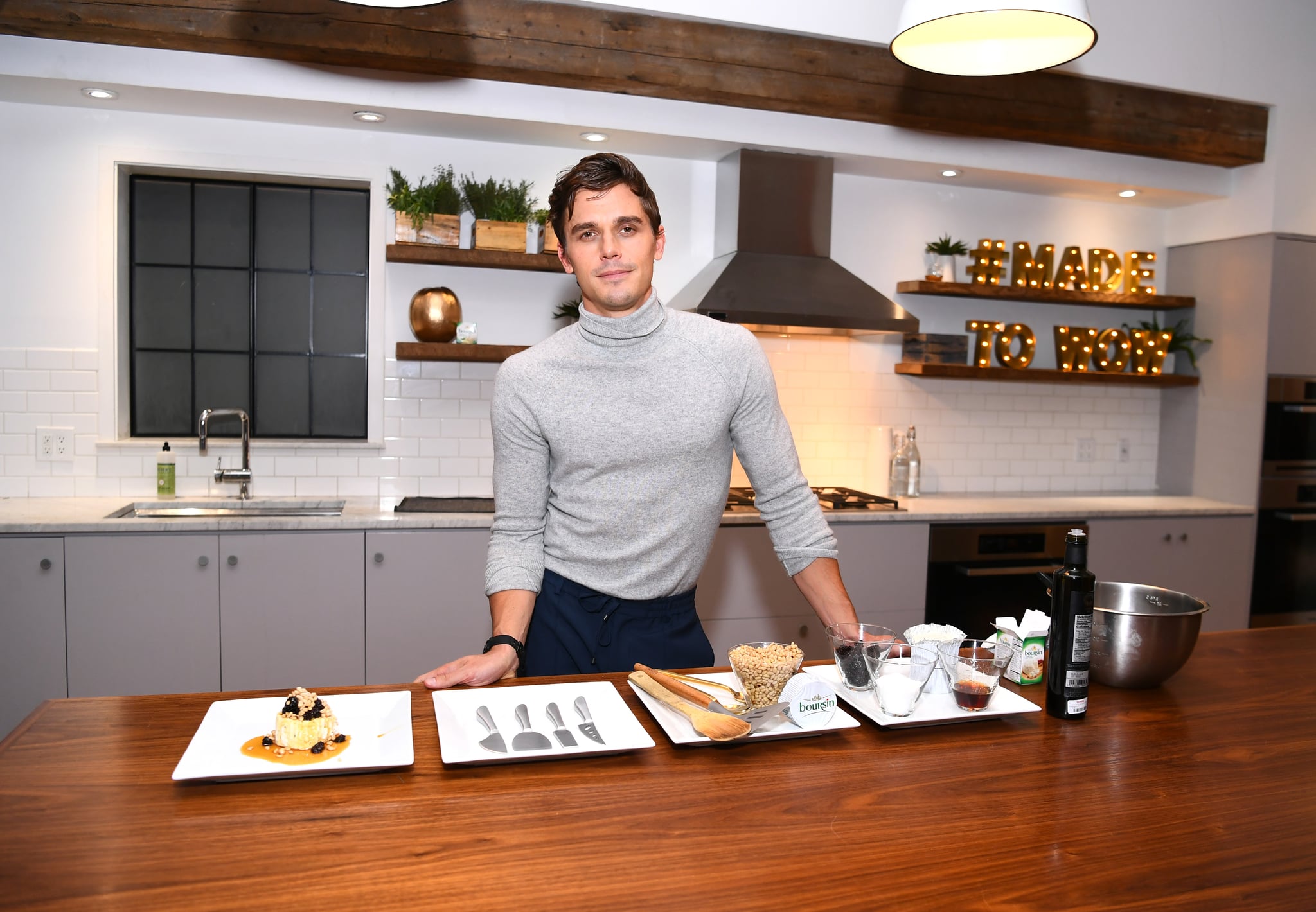 Over the course of three seasons so far, the revival of Queer Eye has proven that it's about so much more than just external makeovers. The Fab Five head into each episode with some serious goals, bringing with them plenty of expertise to help their makeover recipients improve all parts of their lives and resulting in some incredibly emotional stories. The third season's second episode brings us Joey, whose attempts at improving his life include getting to reconnect with his son. When he reveals that part of the rift came because of his alcoholism, Antoni Porowski revealed that he could relate on an unexpected level.
"I have a very intimate relationship with addiction, and I know what it's like," he told Joey. Antoni applauded Joey for working on himself and putting that part of his life behind him, and he revealed a little bit more about how he had handled his own struggles. Food, as it turns out, played a big part for our favorite avocado-loving food guru.
"When my life was a complete mess, when I was trying to come out of it, food was always a way where I kind of made myself feel better," he says. "I know we touched on where you've come from in dealing with addiction. I don't know about you, but I didn't care about myself, so I definitely didn't care about anybody else. When I came out of it, it was suddenly like, 'Oh my gosh, I'm getting up early in the morning: not because I'm up from the night before, but because I genuinely want to.'"
This was the first time that Antoni explicitly discussed his addiction, but not the first time he's alluded to it. In a Vulture profile in February 2018, he mentioned a past with addiction in an aside during a discussion of a book, A Little Life by Hanya Yanighara.
"It forced me to look at some aspects of growing up that I chose to put away, but it was done so beautifully that it made it okay to start thinking about it again . . . Basically it deals with addiction and some of the emotional abuse in there as well. Those were things I could relate to on a pretty personal level."
We already knew the Fab Five had their own emotional stories, but this definitely was a new level of raw honesty. Even without saying much or going into detail, Antoni's story struck a chord for a lot of people and was yet another emotional moment in a season full of them.