When Is Kim Kardashian's Due Date?
But Really, When Is Kim Kardashian Going to Give Birth?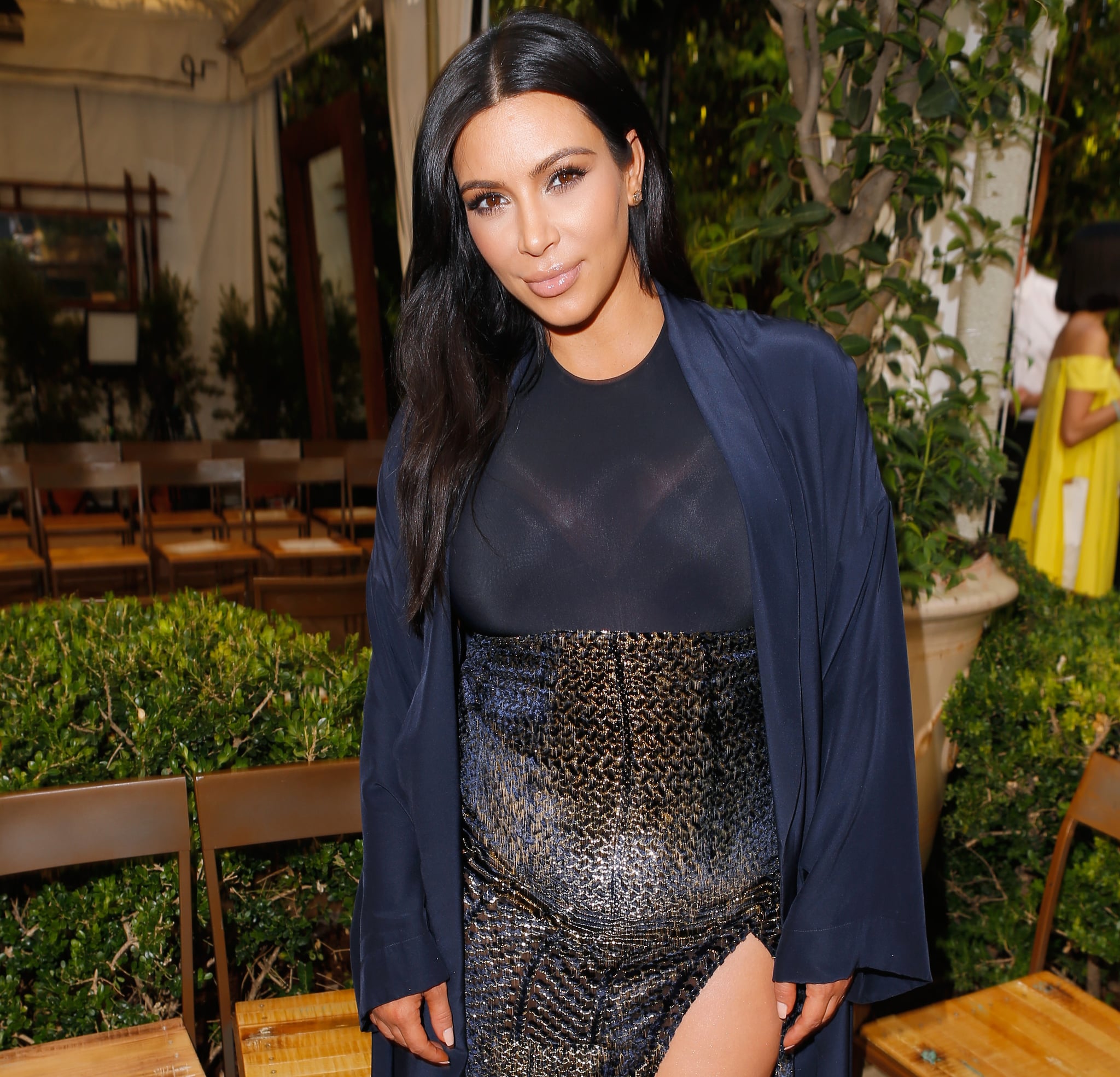 Kim Kardashian's getting close to welcoming her second child — but just how close is she really? After announcing her pregnancy at the end of May, Kim's due date was revealed to be sometime in December. Based on her tweets over the Summer, the reality star was originally due in early December.
Went to the Dr today for a check up, guess I was off on my 20 week mark by a week or two... But not the 20 lbs LOL

— Kim Kardashian West (@KimKardashian) July 19, 2015
But in October, ET Online reported that Kim scheduled her son's delivery for Christmas Day. It appears plans may have changed since then with Us Weekly reporting that Kim will actually be induced closer to the Thanksgiving holiday, which falls on Nov. 26. If the rumors are true, Kim will be delivering halfway through her eighth month, which she addressed on her website last week, saying: "I'm up 52 pounds so far, with six weeks to go. North was just four pounds, so this is new to me. This baby is already seven pounds."
Before Kim brings her and Kanye West's baby boy into the world, make sure to check out all of her pregnancy appearances this time around!