Which Ed Sheeran Songs Are About Cherry Seaborn?
The 3 Best Songs on Ed Sheeran's Album Have Something Very Romantic in Common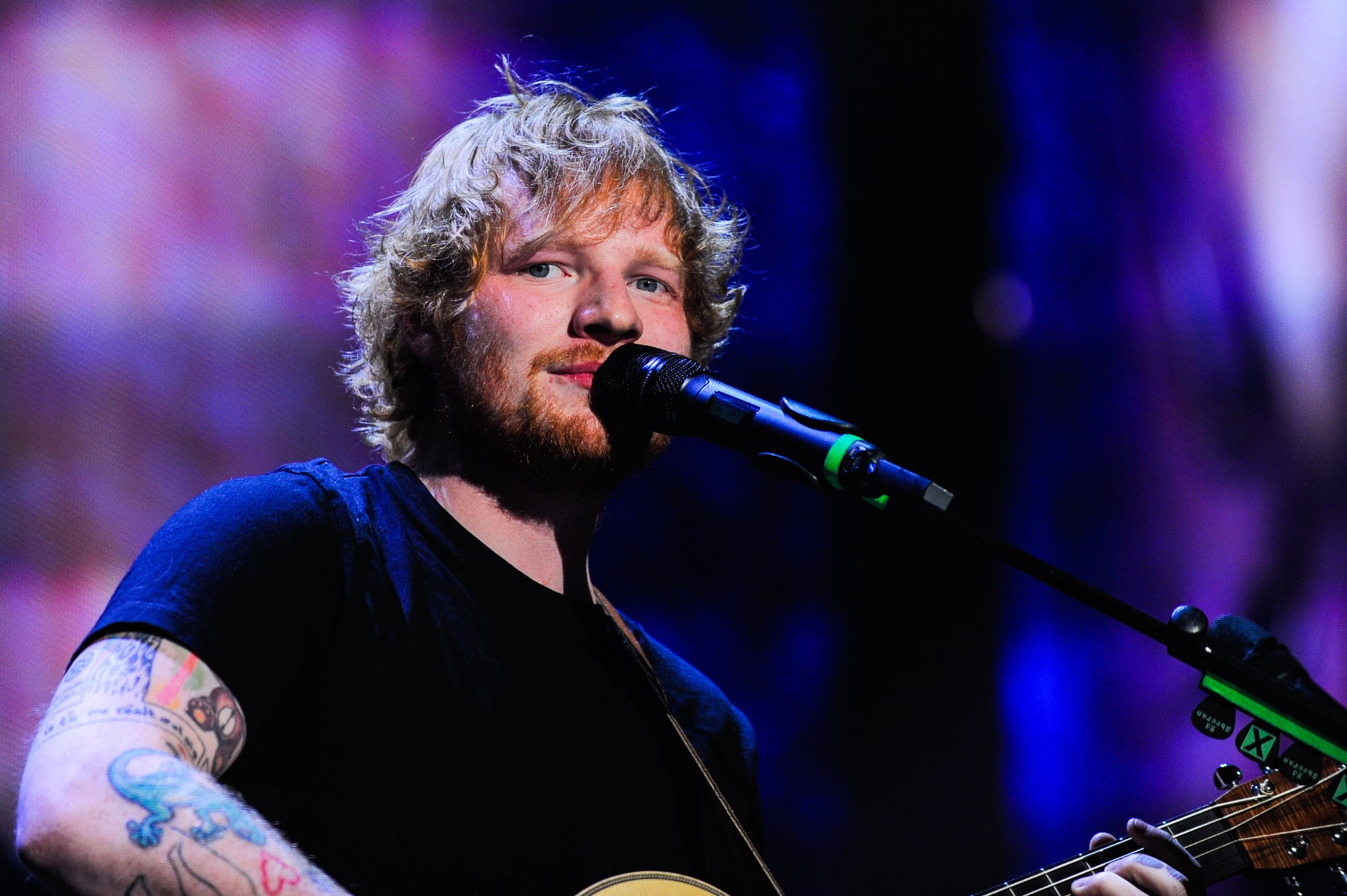 For hardcore fans of Ed Sheeran, picking a single favorite song off of his new album, Divide, is like picking a favorite child. While "Supermarket Flowers" might be the most emotional, and "Galway Girl" will have you booking a flight to Ireland ASAP, the three best tracks off of Divide (arguably) all have something in common: they were inspired by his current girlfriend Cherry Seaborn.
"Perfect"
This slow, sweet ballad is reminiscent of "Thinking Out Loud," and will no doubt be heard at wedding receptions for the next few years. With lyrics like "Well I found a woman, stronger than anyone I know / She shares my dreams, I hope that someday I'll share her home / I found a love, to carry more than just my secrets / To carry love, to carry children of our own," it's practically bursting with romance.
"'Perfect' was the first song that I wrote for [Divide] and it was inspired by Cherry," he recently confirmed to Us Weekly. "The line that goes, 'Barefoot on the grass, listening to our favorite song' was about when we were in Ibiza listening to Future's 'March Madness' literally not wearing any shoes and going mental on the lawn, which was quite a nice time. I didn't see her first reaction to the song because she lived in New York at the time. So I just emailed it to her but she did really like it."
"How Would You Feel (Paean)"
Fans are so obsessed with this heartbreaking song that they tweeted messages of thanks to Cherry for inspiring it. He has yet to officially confirm that his girlfriend was the muse behind its inspiration, but the lyrics seem pretty telling.
"You are the one, girl / And you know that it's true," he begins, before later singing, "How would you feel / If I told you I loved you / It's just something that I want to do / I'll be taking my time / Spending my life / Falling deeper in love with you / So tell me that you love me too." Given all of his adorable quotes about wanting to spend the rest of his life with Cherry, who else could he be talking about?
"Shape of You"
Although Ed initially started writing "Shape of You" for Rihanna (imagine how many dance videos that version would've inspired), he soon realized his lyrics were too personal. "I started singing lyrics like 'putting Van The Man on the jukebox' and I was like, 'Well she's not really going to sing that, is she?'" he said in a radio interview. "And then we sort of decided halfway through that we were just going to make it for me."
Free to put his own spin on it, Ed penned sexy lyrics like "Girl, you know I want your love / Your love was handmade for somebody like me." On top of that, he sings about talking "for hours" about "how your family is doing okay." Ed and Cherry began dating in September 2015 after years of knowing each other. They were high school classmates and grew up in the same town of Framingham in Suffolk, England, which makes it pretty obvious that he knows her family and would want to chat about them, right?
Until he blesses us with another album (which will probably have a gorgeous song called "Sneakers" on it, mark my words), listen to Divide below.
Image Source: Getty / Sergi Alexander