Who Was Carol Burnett's Daughter Carrie Hamilton?
Before Tina Fey's Film Version, Here's the Story of Carol Burnett's Late Daughter, Carrie Hamilton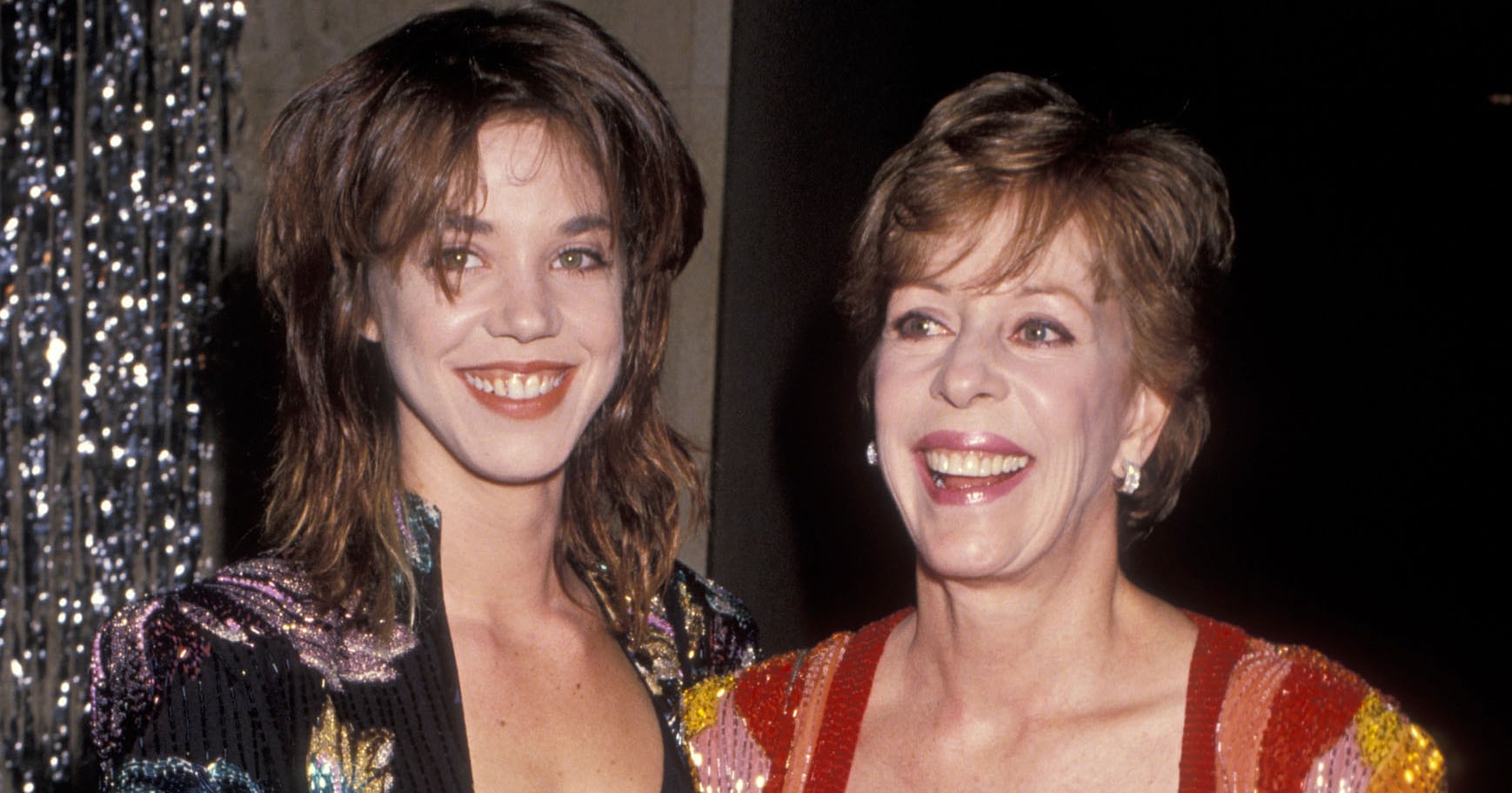 Carol Burnett is an undisputed TV legend. The trailblazing comedienne is the queen of making people laugh — but her own life hasn't been all smiles and laughter. Burnett is set to coproduce (alongside Tina Fey) a film adaptation of her memoir about her late daughter, Carrie Hamilton, who died 17 years ago at the age of 38.
Born in 1963, Carrie Hamilton was the daughter of Burnett and her second husband, producer Joe Hamilton. Early in life, however, Hamilton's struggles began: she suffered through three years of addiction while she was still in her teens. It was Burnett, as she explained to People in a 2018 interview, who forced Hamilton into rehab.
"She got sober when she was 17," Burnett said. "I put her in a third rehab place, and oh my God, she hated me. I came to the conclusion that I had to love her enough to let her hate me. She got sober and we started bonding. We wound up working together, writing a play together. We worked together in three shows."
Together, Burnett and a now-sober Hamilton worked on an episode of the TV series Touched by an Angel, as well as the TV movie Hostage. Sadly, Hamilton's career and life were cut short in 2002. Hamilton was diagnosed with cancer that began in her lungs but eventually spread to her brain, ending her life at the age of 38. In 2013, Burnett wrote a memoir about her daughter, Carrie and Me: A Mother-Daughter Love Story, which is the basis for the upcoming movie. Between the memoir and this upcoming project, Burnett is still working to keep the memory of her daughter alive.
"She was very interested in people. She never met a stranger. I think it's in our genes . . . [knowing] you can make somebody's day by being kind . . . I think of her every day. She never leaves me . . . I just feel her," Burnett told People.
The adaptation will be produced by Burnett, Fey, Eric Gurian, and Steven Rogers, with Focus Features backing the project, as per Vanity Fair. Ian and Eshom Nelms will tackle the script, and casting will be announced at a later date.