Who Is Kelly Ripa's New Live Cohost?
Kelly Ripa Announces Ryan Seacrest as Her New Live! Cohost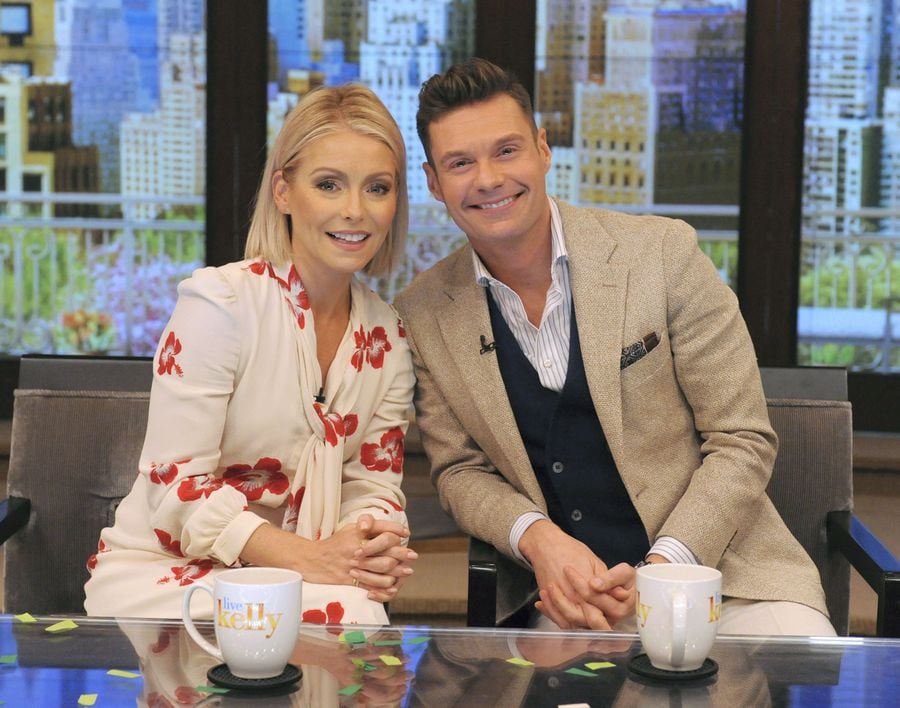 Image Source: ABC
Kelly Ripa has picked Ryan Seacrest to cohost Live! After making the official announcement during the show on Monday, she posted a sweet behind-the-scenes video that showed the pair moments before they took the stage together. "I'm so excited for you," she said, trying to catch her breath backstage. "Are you nervous? Don't be nervous, you look great!" After giving him a quick pep talk, the two joined hands and made their official debut.
Ever since former cohost Michael Strahan abruptly left the show last May, Kelly has been busy scoping out potential candidates, which included Anderson Cooper, Andy Cohen, and Saturday Night Live alums Seth Meyers and Alec Baldwin. In September, sources told People that she was "committed" to finding a new cohost but was going to take her time to "make sure that the chemistry is right." We definitely think Live With Kelly and Ryan has a nice ring to it!