Who Is Meryl Streep Married To?
5 Things to Know About Don Gummer, the Man Who Stole Meryl Streep's Heart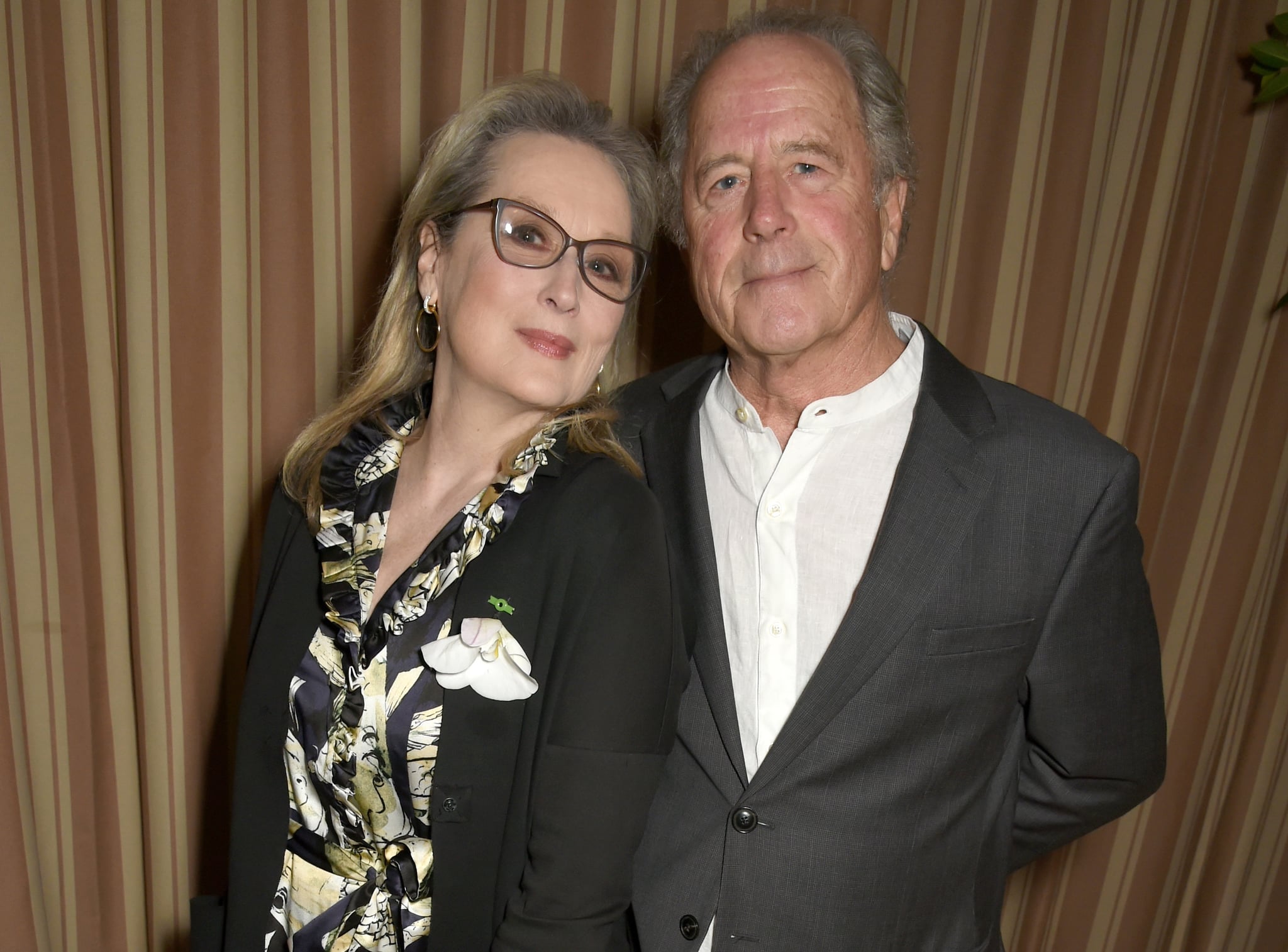 Meryl Streep has been married to her husband, Don Gummer, for 39 years now. Even though Don is often by her side at red carpet events and she frequently thanks him in her acceptance speeches, not much is known about Meryl's other half — up until now, anyway. Here are a few things to know about the man who stole Meryl's heart.
He is a talented sculptor. Don attended Boston's School of Museum of Fine Arts, as well as Yale, where he received his bachelor's and master's in fine arts.
He has a beautiful family with Meryl. The couple has four children together: daughters Louisa, Grace, and Mamie, and son Henry. Grace and Mamie are both actresses, Louisa is a model, and Henry is a musician.
He's a tad bit older than Meryl. Don was born on Dec. 12, 1946, which makes him 70, and Meryl was born on June 22, 1949, making her 68.
He met Meryl through her brother, Harry, in 1978. Meryl's partner, Godfather actor John Cazale, had just passed away from bone cancer, and Harry and Don flew to NYC to help Meryl move out of the loft she and John shared. Don invited Meryl to stay at his empty apartment while he traveled and they corresponded through letters. A romance soon blossomed between them and they wed on Sept. 30, 1978, six months after John's death.
He isn't fazed by Meryl's success. When Don was previously asked if he ever gets tired of playing Meryl's wingman at award shows, he replied, "Not sick, I just don't get excited. She just always hates asking people or having people asked to come support her. She gets tired of it . . . after a while what can they say."