Who Plays Courtney in 13 Reasons Why?
Meet Michele Selene Ang, the Badass Actress Behind 13 Reasons Why's Courtney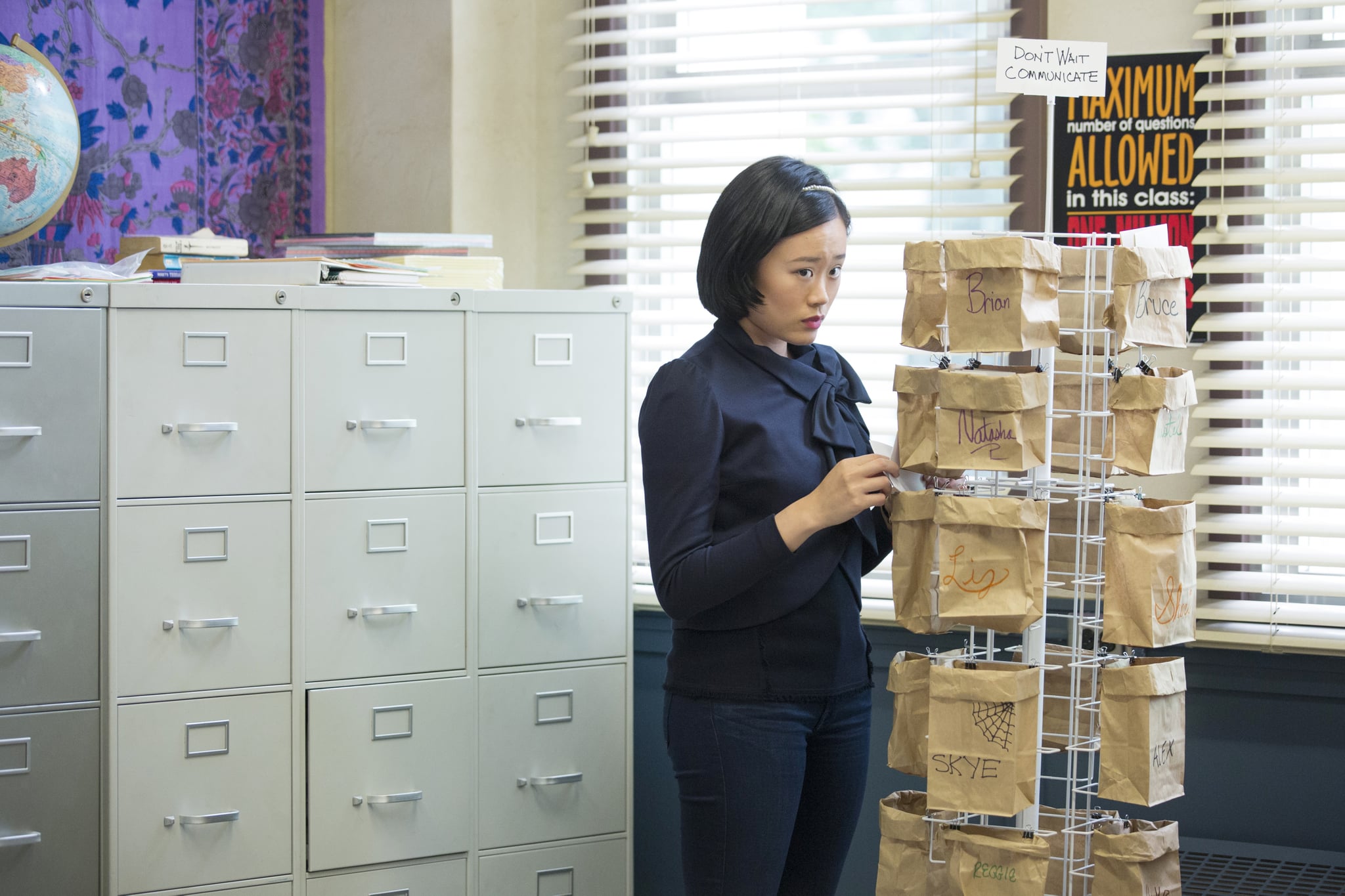 One of the amazing things about 13 Reasons Why (of which there are many) is the fact that Netflix was open to casting a group of virtually unknown actors. One of them is Michele Selene Ang, whom fans of the show will know better as the uptight, strait-laced Courtney Crimsen. Courtney makes some pretty awful decisions (which land her on Hannah's infamous list), but she's also shown to be a formidable character, one you definitely don't want to mess with. Although this is Michele's first TV role (she just finished performing in a theater production of Bull in a China Shop), a quick look through her Instagram confirms that she's just as much a force to be reckoned with as Courtney.
In a recent photo, she made a powerful statement about Hollywood's deeply infuriating habit of whitewashing Asian characters in film. Seated on a counter in her dressing room, Michele wears a t-shirt calling out Scarlett Johansson's casting in Ghost in the Shell, Tilda Swinton's role in Doctor Strange, Matt Damon's appearance in The Great Wall, and a very white Emma Stone's turn as a part-Asian character in Aloha. It's captioned, "#AsianAF #ScarJoPresents DM @willchoi if you want one, stay woke 🌊," and the first of many posts in her feed that address the topic of representation in Hollywood. Michele herself is a perfect example of why Hollywood needs to leave this practice behind. Courtney might not be an Asian character in the book, but we can't imagine anyone other than Michele embodying her intensity so perfectly.