Who Will Be Prince Harry and Meghan's Baby's Godparents?
Who Will Be the Godparents of Meghan and Harry's Baby? We Have Some Picks!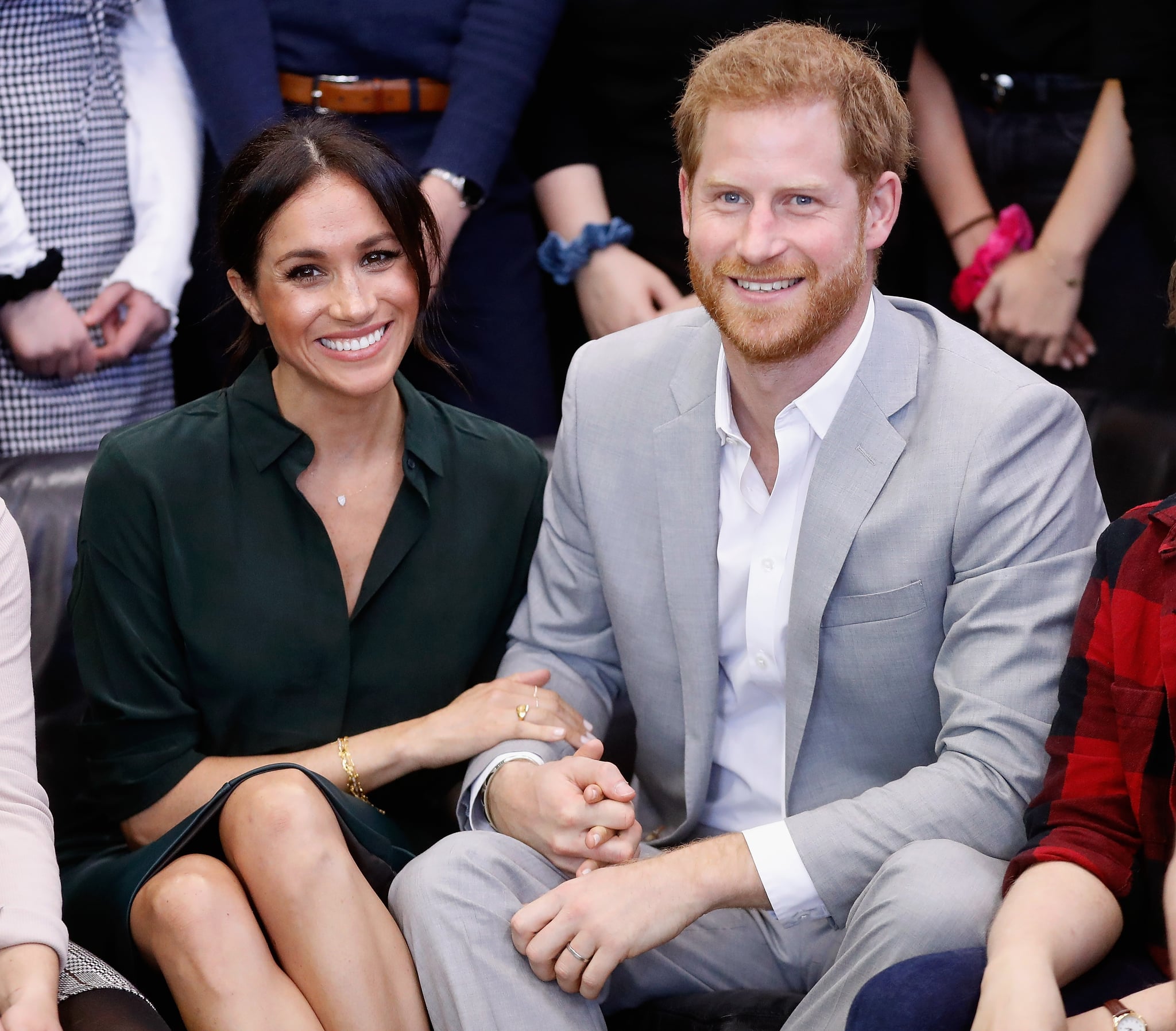 Image Source: Getty / Chris Jackson
Even though Prince William and Kate Middleton seem like obvious choices to serve as godparents for Prince Harry and Meghan Markle's newborn baby boy, it isn't likely that either of them will receive the honor, despite how close the royal fab four have become. Royals generally only choose close friends and former staffers to serve as godparents, so even though royal children are given an average of six godparents, immediate family members still can't score one of those spots. Sorry, Will and Kate!
Not all family is barred from becoming godparents. Kate and William have appointed several cousins to be their children's godparents. One of Prince George's godparents is William's cousin Zara Tindall, and Princess Charlotte's godparents include Kate's cousin Adam Middleton and William's cousin Laura Fellowes. The most recent addition, Prince Louis, has Kate's cousin Lucy Middleton as one of his godparents. We know Harry and Meghan like to eschew royal tradition when it comes to PDA, and though we don't think they will be appointing family members for the role of godparents, it seems they might go against the norm in another way.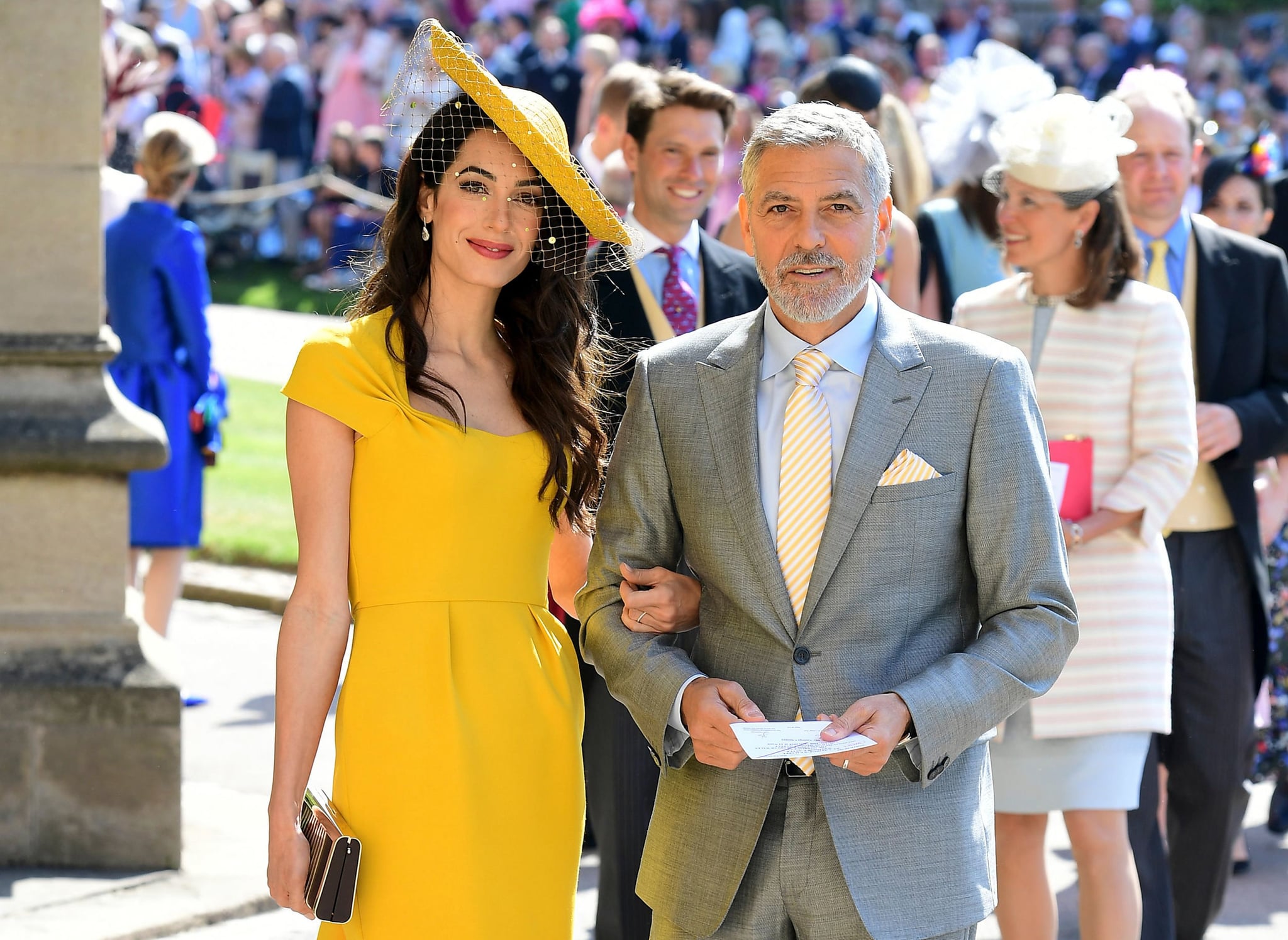 Image Source: Getty / IAN WEST / AFP
Even before Meghan's pregnancy was made public, the royal newlyweds visited close friends George and Amal Clooney at their Lake Como villa this Summer, where it was rumored that Meghan and Harry asked the A-listers to act as godparents for their future children. In return, George and Amal (who are already parents to 1-year-old twins) supposedly made Meghan and Harry promise to return the favor if they decided to have more.
But, as it turns out, the rumors aren't true. According to InStyle, George recently denied that he and Amal would bear the title as royal godparents, saying, "I'm a father of twins, I have enough sh*t to deal with — literally!" But we're sure George, Amal, Meghan, and Harry will remain a tight-knit group. In February, George defended Meghan during an interview with Who magazine, calling out the paparazzi for harassing the duchess. "She's a woman who is seven months pregnant and she has been pursued and vilified and chased in the same way that Diana was and it's history repeating itself," he said.
Even though we think George and Amal would make wonderful godparents, there are still some other worthy contenders. At the top of our list: Serena Williams and Alexis Ohanian. We already know Meghan and Serena have a rock-solid friendship, and the tennis star even attended the royal's gorgeous baby shower in February. So, wouldn't making Serena and Alexis the godparents make perfect sense?
Other favorites we have in the running include Meghan's stylist and BFF, Jessica Mulroney, and her husband, Ben, as well as Benita Litt — Meghan's longtime friend who appointed the duchess as godmother of her own children — and her beau, Darren. We'll hopefully get confirmation on who will be baby Sussex's godparents soon!