Margot Robbie on Husband Tom Ackerley's Fear of Snakes
Margot Robbie Pokes Fun at Husband Tom Ackerley For Being Afraid of a "2-Meter" Snake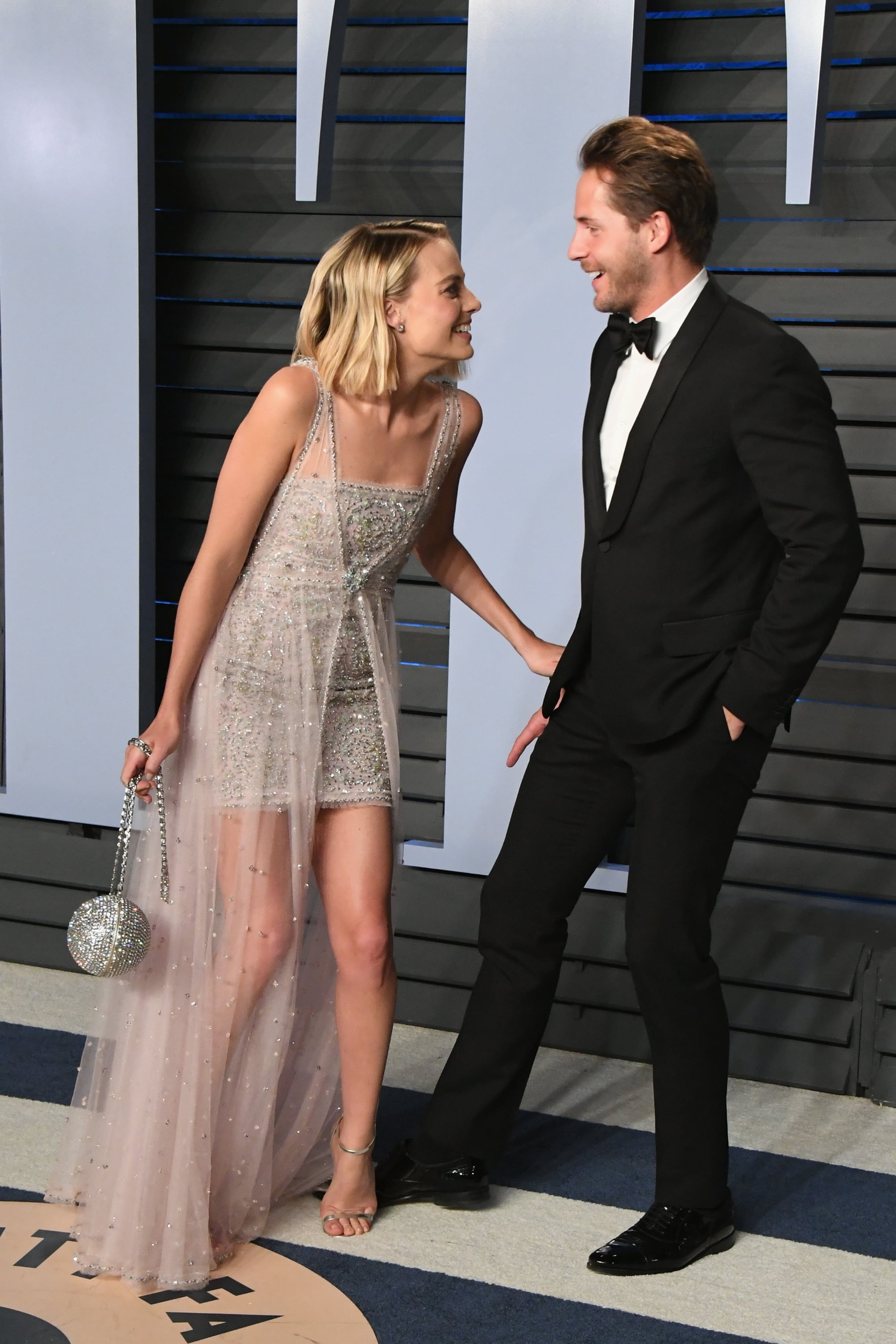 Image Source: Getty / Jon Kopaloff / WireImage
Part of what makes Harley Quinn so badass is her fearless approach to almost any situation and her love for her two hyenas, Bud and Lou. IRL, Margot Robbie's appreciation for wildlife also extends to animals of the not-so-cute-and-cuddly variety, including snakes. As for her husband, Tom Ackerley? Not so much. During a recent interview with fellow Australian actor Rose Byrne on The Late Late Show With James Corden, the Birds of Prey star opened up about Tom's ophidiophobia, aka his massive fear of snakes, and the time they encountered one in their LA garden.
"My husband hates snakes," Margot said, adding that she grew up with kangaroos in her backyard and reptiles occasionally slithering through her house. "He's English. You guys don't have them, obviously, at all in England, I guess. But I mean, they're everywhere! I'm living in LA and there was a two-meter snake just outside the kitchen, just in the garden the other day. [Tom] almost had a coronary. He was like, 'What do we do?! Do we kill it?!' And I was like, 'F*ck . . . no, we don't kill it. Just gently tell it to go somewhere else.'"
"It wasn't a poisonous snake. I googled it. I checked."
An England native himself, James, in disbelief, had to ask, "You gently told a snake to leave your property?" Margot suggested giving the reptile a soft nudge with a leaf, adding, "It wasn't a poisonous snake. I googled it. I checked." Margot didn't elaborate on whether Tom ended up helping shoo the snake from the yard, but our bet is — poisonous or not — she took this one on solo.
Since the start of their relationship in 2014, Margot and Tom have been private about their relationship. The film director met Margot on the set of the World War II drama Suite Francaise, where he was a third assistant director. After moving in together with the rest of the crew during the production of The Wolf of Wall Street, the couple told their friends they were dating, according to Porter. In 2016, Margot and Tom secretly got married in a ceremony held at Byron Bay and attended by her siblings.
"I was the ultimate single gal," Margot said in a 2016 feature for Vogue. "The idea of relationships made me want to vomit, and then this crept up on me. We were friends for so long. I was always in love with him, but I thought, 'Oh, he would never love me back. Don't make it weird, Margot. Don't be stupid and tell him that you like him.' And then it happened, and I was like, 'Of course, we're together. This makes so much sense, the way nothing has ever made sense before.'"