Zoe Kravitz Quotes About Nicole Kidman and Parents June 2017
Zoë Kravitz Joyfully Recalls That Time Her Dad Was Engaged to Nicole Kidman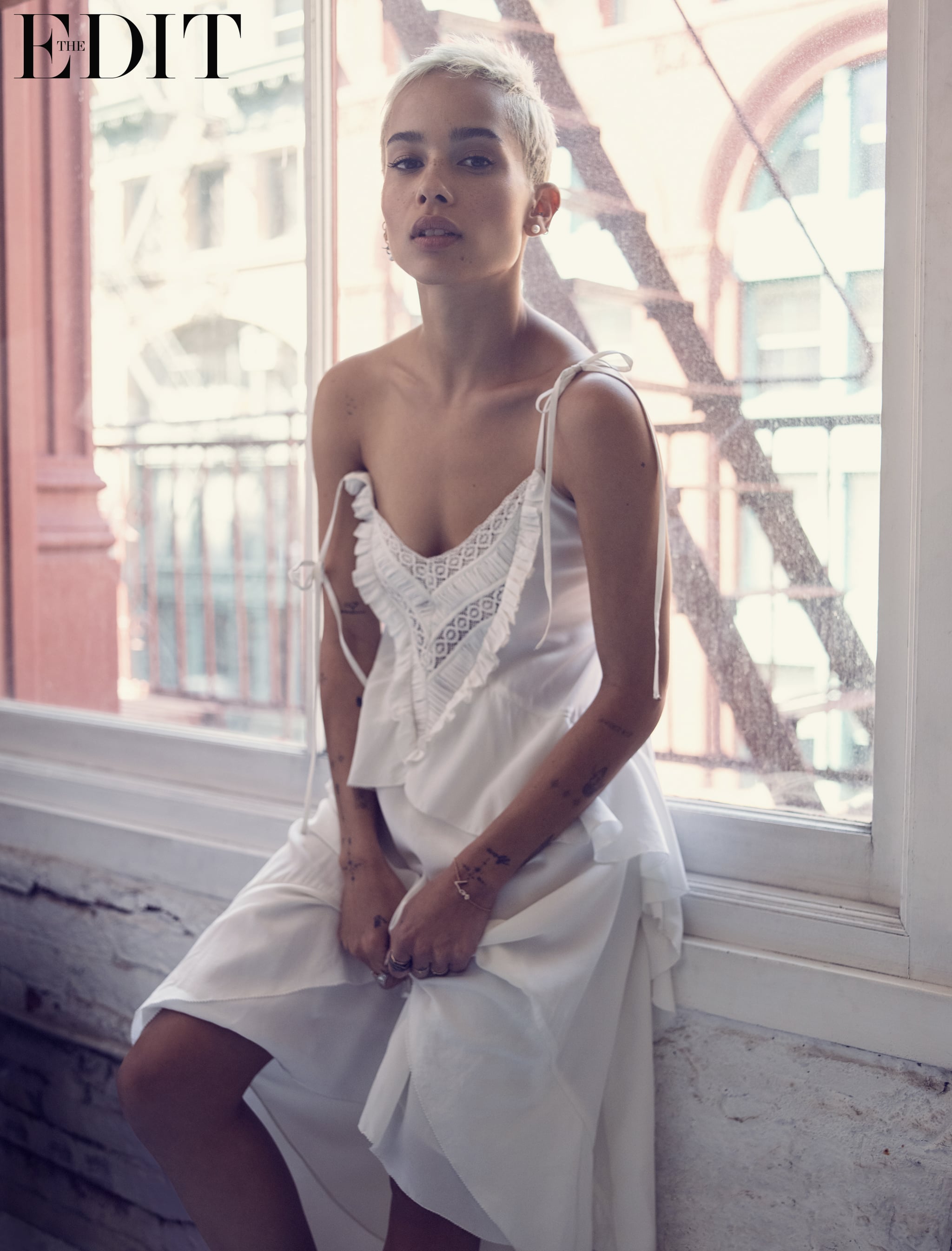 Zoë Kravitz stars alongside Scarlett Johansson, Ilana Glazer, and Kate McKinnon in the bachelorette party comedy Rough Night, and the 28-year-old stunner sat down for Net-a-Porter's The Edit this month to talk up her "conservative rich b*tch" role in the film, as well as give fans a glimpse into her personal life and upbringing. As the daughter of The Cosby Show actress Lisa Bonet and iconic rocker Lenny Kravitz, Zoë admits to feeling that she's "really not cool" compared to her famous parents. "When your dad and your mom are both so cool, but you're not. . . I think maybe that's where I get this idea that I'm really not cool," she said. "That has stuck with me forever." With all due respect to Zoë, we're going to have to disagree on that one.
Zoë also followed up on comments that Nicole Kidman made to the same publication back in February regarding her former engagement to Zoë's dad. On reconnecting to work on the hit HBO series Big Little Lies, Nicole said, "I knew Zoë because I was engaged to her father," adding, "It's all in the family! I love Lenny; he's a great guy." Of the actress's revelation to the press, Zoë quipped, "I think [Nicole] forgot that no one knew that." She also recalled their reunion on set: "I hadn't seen her in a long time before Big Little Lies, but there was a point where we were all kind of living together." She went on: "I was about 13, and she would take me to see movies; she was so nice to me."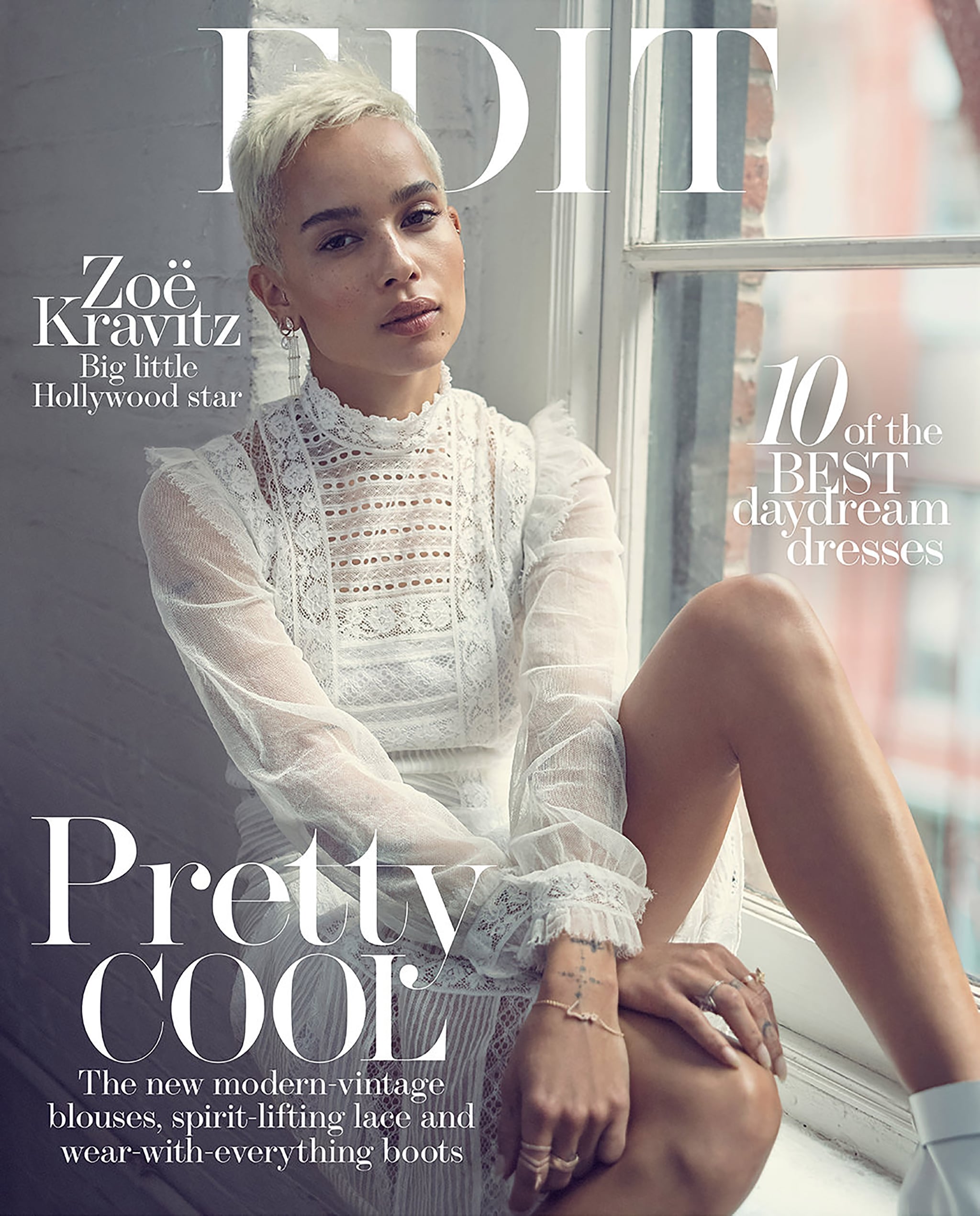 While Nicole and Lenny never made it down the aisle, Zoë's mom, Lisa Bonet, did end up tying the knot again; in November 2007, Zoë gained a stepdad in the eternally hot Jason Momoa. Through him, she has two half-siblings, Nakoa-Wolf and Lola Iolani, for which she named her band Lolawolf. Of her brother and sister, Zoë beamed, saying, "I always wanted siblings, and I'm totally obsessed with them. But I still have only-child syndrome. I'm bossy."